ChopChop3D Slicer BETA_05 is out !
Hi guys !
A new beta is out with a new feature to ease supports selection, you can directly paint on supported faces where you want to have supports.
You just paint (or erase) where you need, then ask to add supports for those painted surfaces.
It is quiet helpful if you want to speed up the edition of supports and reduce the time to add pillars manually.
Also, you just need to paint a very small surface and if there is a support it will be taken.
Of course, you can do selection of pillars after.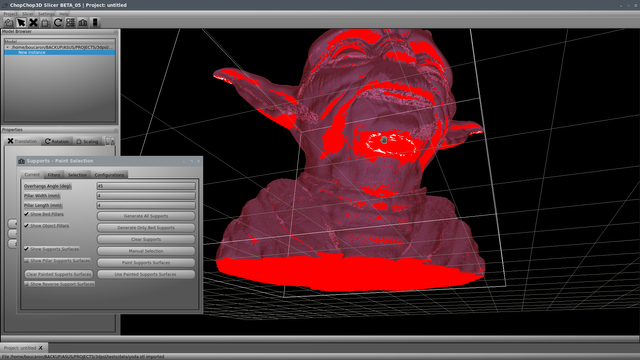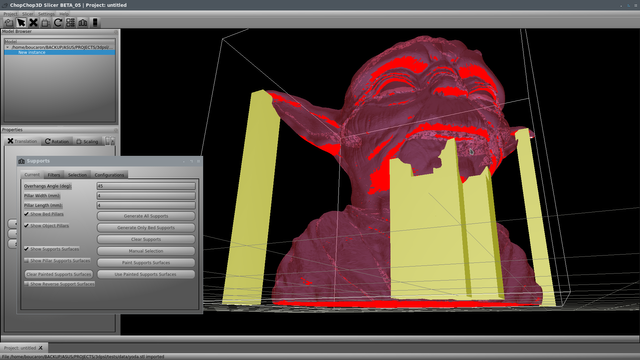 Happy printing !