100 Articles About Financial Privacy Curated Publications List
Financial privacy is one of the possible benefits for creating decentralized, non-custodial, peer to peer digital cash. Mathematical techniques can create provably accurate systems that don't reveal the amount, senders, or recipients in the public ledger while still allowing the total circulating amounts and movement of individual transactions.
Crossing across concepts such as individual rights, policies, and movement of money across financial systems, financial privacy is has many threads to consider.
Here a hundred of the most cited publications mentioning "financial privacy" in their title: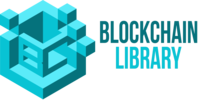 The Blockchain Library's goals are twofold: to provide easy access to resources on cryptocurrency research for scholars, academics, analysts, and anyone with an interest in cryptocurrency publications; the second is provide an archive and historical timeline on the development of the blockchain field and to document the journey of its growth.