Do I Need To Sacrifice Privacy To Be A Successful Author On Steemit? (Edit: See Really Good Discussion!)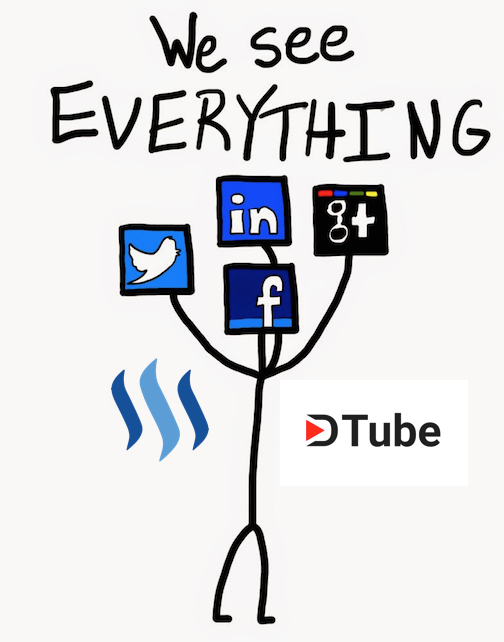 From the perspective of a hustling Steemian without a big stake, delegations, or ground-floor voting relationships ("special friendships"), I get the sense that people increasingly gravitate toward privacy-sacrificing posts and videos where people bare it all.
I suppose it's logically a more entertaining and efficient way to consume information. Maybe people don't sense authenticity in writing as much anymore, or don't appreciate content without personal visuals/audio.
While flashy sexy pictures headline a post about success in life, or videos up in one's face seem to be the cash cow right now, is privacy and/or long-term safety in a sphere that may make many people super rich targets a concern for others?
Perhaps people prefer vlogs and videos where they don't have any reading to do, and can just listen to enjoy the multi-sensory experience. I understand that more personality, tone and information can be conveyed efficiently in videos, but is writing a dying art on this platform? For amount of posts I've written (apparently not engaging or valuable enough to the larger whole), I have only a small handful of people who consistently and kindly read, vote,
and reply. I'm left knowing I'm simply not good enough of an author to engage more people, or that people don't appreciate the niches I've gravitated toward.
Granted many people have profitable writing-based blog posts (built before video platforms on Steemit rose to their current popularity), but many are previously established, with ongoing large auto-vote/relationship/circle support.
I personally don't want to have my face plastered around on a blockchain that "lives forever" because our finances are public. In my view, it's a security concern and a risk. If crypto moons, guess what, you're publicly on a pedestal... and there are a lot of weird people out there who may be desperate. It's not paranoia, it's a legit concern for down the line.
I'll admit that it's not in my character to talk to a camera, but I do have a lot of intellectually stimulating things to say, and if I type it out here for years and years, I can almost guarantee it'll be largely overlooked. I suppose this is compared to vlogs I see with massive rewards and upvote volumes, yet 10 views, or picture perfect snaps/titles for clickbait I see many large stakeholders supporting because it's shiny. What happened to our attention spans? Will vlogs eventually become gifs at the rate we're going?
While there are plenty of insanely gifted and smart vloggers I appreciate, again, the focal point is on privacy and security... I even feel a little uneasy for them in the future if Steemit reaches the masses and they've exposed their private lives, locations, jobs, family, IP addresses, and other wallet addresses, etc... Facial recognition tech...
I don't know anymore. Is dtube or vlogging the best way to build followers organically or attract busy whales? Is a rambling makeshift vlog with 2 relevant sentences with a hot snap to front quality what I should pursue because it's more popular?
Putting my energy into writing seems largely inefficient. While my SP is relatively unattractive for larger players to want to engage with, I continue to feel the desire to power down to swap tokens and just watch from the sidelines.
Thoughts? Discussion?
Thanks.