40,000 USDT Tokens Awaiting Participants of ProBit's Bounty Program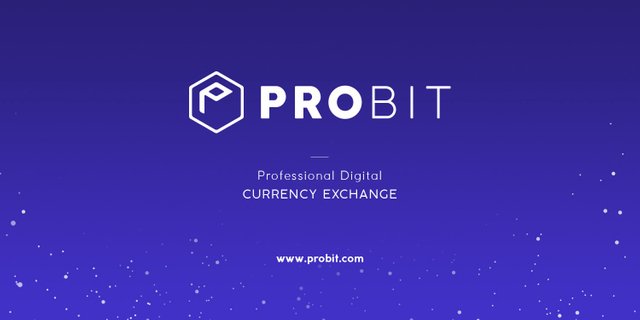 From November 5 to December 7th (5 weeks), ProBit is opening a Bounty Program for interested content creators and social media promoters. ProBit will be offering lucrative rewards to those who join in promoting ProBit Exchange on different social media channels such as Telegram, Kakao, Facebook, Twitter, Youtube and personal website or blogs.
Rewards
ProBit has set aside a massive budget of 45,000 USDT solely for the Bounty Program that will run through a duration of 1 month before the launch of ProBit Exchange.
USDT Tokens
Participants of the Bounty Program will be rewarded with USDT tokens in proportion to the intensity of their social media activities. Participants accumulate points through activities such as following official ProBit pages, joining ProBit official chat rooms, liking, sharing & posting about ProBit, etc.
At the end of the Bounty Program, the payout of the participant shall be calculated as follows:
Payout of Participant = Number of Tokens Allotted for the Bounty Program x (Total Points of the Individual Participant / Total Points of All Participants)
Lottery Tickets
Lottery Tickets for the 100 EOS and Samsung Galaxy S9 Grand Lottery will also be given as rewards. The number of lottery tickets the participant will also depend on their social media activities.
Allocation
The total reward pool of 40,000 USDT tokens will be allocated to different channels following the percentage below:
30% (13,500 USDT) — Telegram Bounty Program
30% (13,500 USDT) — Content Bounty Program
20% (9,000 USDT) — Facebook Bounty Program
20% (9,000 USDT) — Twitter Bounty Program
Claiming Rewards
To claim rewards, participants need to register an account at https://www.probit.com. Rewards will be deposited into the ProBit wallet after the Bounty Program period ends.
About ProBit
ProBit Exchange is built to be the most professional, global and secure marketplace for digital assets. ProBit provides traders with the best trading experience through its top performing matching engine, superior security, using FIDO U2F hardware key, fully customizable dashboard and 150+ digital currencies ready to be listed. ProBit's vision is to become the most innovative platform that will create waves in the global cryptocurrency market.
Register an account: https://www.probit.com
Join Telegram Group: https://t.me/ProBitEnglish
ProBit Token (PROB) Pre-Sale:
ProBit is holding a Pre-Sale Event of ProBit Tokens (PROB) from November 5 to 28. ProBit Tokens are available at a 10% bonus during this period. Learn more about PROB at https://www.probit.com/en-us/token
REPOST FROM PROBIT TEAM