Future Vision of ProBit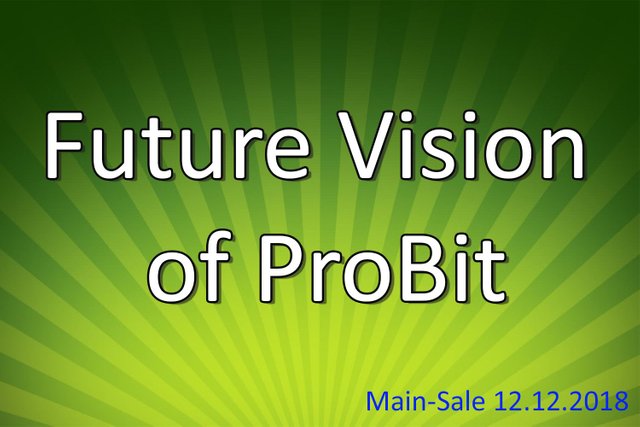 Guys, Hello! Thank you for read my articles. As you have seen, I have written several articles about ProBit exchange. And I tried to tell you the most detailed information about this project. In this article I want to share my vision with you. What exchange ProBit will be in the near future. And what place in the market they will occupy.
ProBit exchange is a product of a team of professionals who are smart about building their product and thoroughly studying competitors. This is how ProBit exchange was born, with all its unique characteristics. ProBit team analyzed everything that is now on the market and offered its own version of the exchange. They have very global plans and they want to build a professional and convenient exchange for their users. All the features of this exchange I have already analyzed in a separate article. The link will be in the description.
Now I will tell you how in my opinion the ProBit exchange will develop and where they will come in the end. Since the product is ready, now we need to work on the listing of new tokens and conduct a broad marketing program. That's what they're doing. Over time, more and more users will learn about the ProBit exchange. And having tried and felt all its advantages and features, will trade on it constantly. Personally, I believe that in a few years ProBit will take place in the top 3 largest cryptocurrency exchanges. There are all prerequisites for this. And, if the team continues to work in the same spirit, (and they continue to do it) that is exactly what will happen.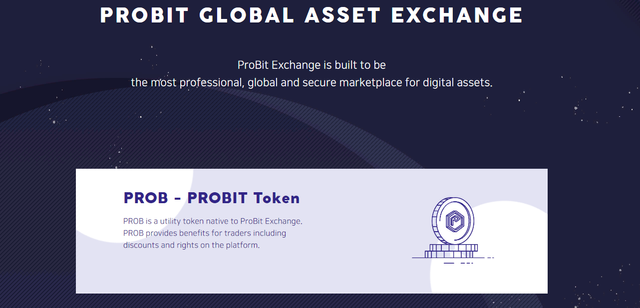 And since the ProBit team plans to create a platform for ICO, they will develop even faster. Plus, those projects that will conduct ICO on the ProBit platform will attract new users to the platform. And ProBit will evolve even faster. One of the features of the ProBit exchange is the Coin-2-Coin strategy. This means that they are committed to the fact that we will be able to sell any token to any other token. Already now on the ProBit exchange you can sell all tokens to 5 pairs: BTC, USDT, ETH, EOS and XRP. And imagine how cool it will be when all the projects that will be implemented on the ProBit platform will be traded among themselves. And we, without transferring our tokens to BTC or ETH, will be able to buy tokens of a particular project.
In General, I like the goals of the ProBit team and the strategy of their development. Plus they have everything to achieve the goal they set for themselves. Namely-to be a global, professional, convenient and safe platform for its users. Therefore, I believe that ProBit has really great prospects for growth.
I want to remind you that the ProBit team will hold a one-day Main-Sale, which will be held on December 12. To take part in it, you need to register on the exchange. The registration link will be at the end of this article. On December 12, you will have an opportunity to invest in PROB tokens. This can be done in BTC, ETH, USDT, EOS, XRP or USD. Now it is even more convenient to buy PROB tokens. On December 12, this opportunity will open for everyone.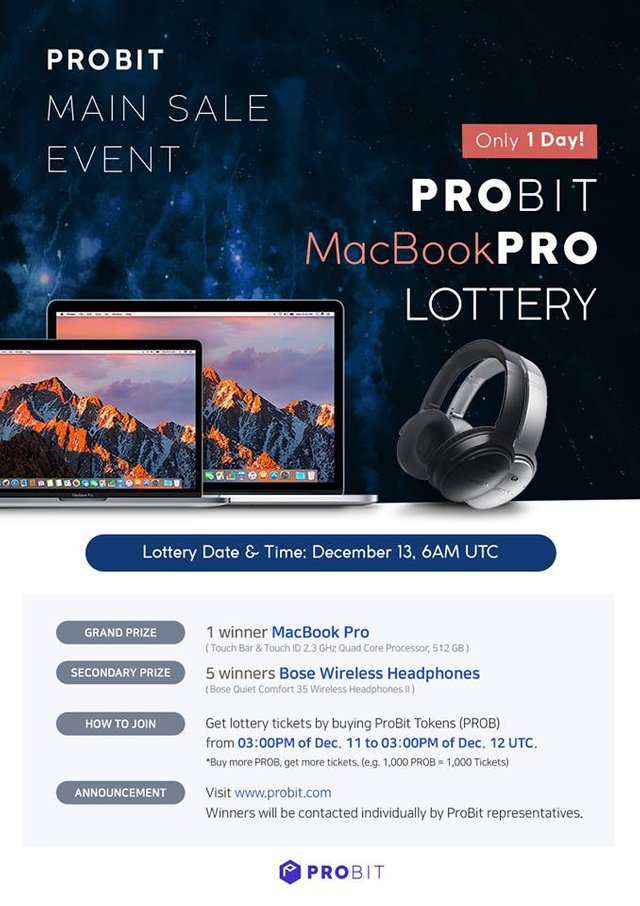 Only 10% of the issued PROB tokens are available for sale. It's a little. But, the team has funds for the development of the project. And they believe that the circulation of a large number of tokens after the sale will have a negative impact on the development of the project. Most of their tokens will be gradually put into free circulation with the help of trading mining.
What do you think about the exchange ProBit - write your opinion in the comments. Put likes, subscribe to my blog. Good luck!
Summary of ProBit Exchange's features: https://golos.io/ru--apvot50-50/@misterdarsi28/summary-of-probit-exchange-s-features
registration for ProBit: https://www.probit.com/r/13408745
official site: https://www.probit.com
whitepaper: https://static.probit.com/landing/whitepaper/whitepaper_probit_en-us_v1.0.3.pdf
Facebook: https://www.facebook.com/probitexchange
Twitter: https://twitter.com/ProBit_Exchange
Medium: https://medium.com/@ProBit_Exchange
telegram: https://t.me/ProbitEnglish
author of review: https://bitcointalk.org/index.php?action=profile;u=1855386