Practicing Coding Exercise on Smartphone
You don't need a fancy Mac Pro, or IPad. All you need is your smart phone (Iphone or Android) - I did this before I was getting a IPad 2018, and everything just works great - except the screen is a bit small but it is ok since I was only doing this during weekends for like 2 hours whilst watching kids running in the playground.
Then you would need to get a bluetooth keyboard.
Arteck Bluetooth Keyboard, Stainless Steel Universal Portable Wireless Bluetooth Keyboard for iOS, Android, Windows Tablet PC Smartphone Built in Rechargeable 6 Month Battery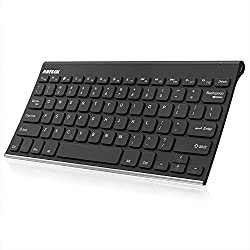 Recommending Leetcode because it has the best online IDE:
My leetcode profiles:
https://leetcode.com/justyy
https://leetcode-cn.com/justyyuk
---
Follow me for topics of Algorithms, Blockchain and Cloud.
I am @justyy - a Steem Witness
https://steemyy.com
Steem On!~
Every little helps! I hope this helps!
---
If you like my work, please consider voting for me or Buy Me a Coffee, thanks!
https://steemit.com/~witnesses type in justyy and click VOTE





Alternatively, you could proxy to me if you are too lazy to vote!
Also: you can vote me at the tool I made: https://steemyy.com/witness-voting/?witness=justyy