Are you an effective project manager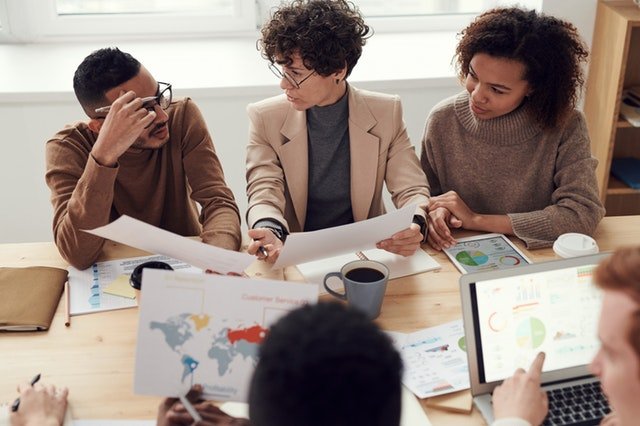 "Project Manager" seems to be a title with such a broad meaning that can be pinned to so many different types of roles. This is hardly a surprise when you consider that projects are of all shapes and sizes. There is also a large difference between knowing the project management theory and executing in practice. So is there a magic formula to know whether you are effective as a project manager?
When I select a project manager to run a project, I gauge them against a maturity model to judge their level of effectiveness. To help explain, I will use the risk management process to illustrate these maturity levels, however, the same could be applied to other governance processes that the PM controls such as planning, status reports etc.
Observer
At the lowest elementary level, project managers are observers. They may well have studied the theory of project management but have little experience in the practical application of these disciplines. At this maturity level, the PM will inform stakeholders of the perceived risks and can update the log if any mitigation has been agreed. However, they are not doing much with the risk except telling you there is a potential problem.
Administrator
The next level is where the PM turns into a taskmaster. They do start chasing down mitigations for risks. However, they are not adding insightful value into the process themselves. These PMs are sometimes called "paper shufflers". As they learn of a risk from one part of the project and communicate it to another. They lack the experience to manage the risks even if they pedantically chase the risk through to closure.
Manager
This is what it says on the tin. That is, the project manager….manages the project. At this level of maturity, the PM owns the risk process and will ensure that mitigations are worked out and actioned. They will use their expertise for challenging mitigations and will make sure that stakeholders are actively engaged in the process. At this level, the project manager will assure that risks are appropriately managed and action is taken.
Leader
At the leader level, the PM moves beyond just managing the risk process but becomes someone who cajoles the troops into action. Stakeholders will trust the PM and back them in moving forward with implementing mitigations for the risk. At this level, the team feel secure that the project manager has their back and they can crack on delivering the project scope. The PM exudes confidence and positivity despite the challenge the risks may present so that the team and the stakeholders keep pushing forwards.
When most PMs look at these descriptions they will probably think, "I already do that." So, how do you know if what you are doing is effective?
"Effective governance - changes behaviours"
You can easily judge how effective you have been in implementing governance processes by how you have changed what the team and your stakeholders do. Are they taking action because of what you have put in place? If nothing has happened as a result of your project management activities - if behaviours have not been changed - have you risen above the "observer" level or "administrator" level?
You can apply this to any governance discipline. For example, the project plan - are the team driven by the plan? If so you have changed their behaviours by making them do things that are in your plan rather than letting scope creep. Do stakeholders do anything because of your status reports? If they are collecting virtual dust on SharePoint somewhere then they are ineffective. Effective governance changes behaviours and therefore your status reporting process is only effective if stakeholders are taking actions because of what you have reported. What happened when you last painted your project red and put the flag up for help?
So if you want to see how effective you are being as a project manager, look at any of the governance processes you have implemented and ask yourself if you are changing behaviours of your team or stakeholders. The bigger the impact you are having, the more effective you are being. You will have moved from "observer" through to "manager", or even "leader". Do not let project governance become a box-ticking exercise.