Promo-Steem So Far, the Milestones and Things to be Improved
Blockchain is agreed as an alternative solution for a better future world! I got this sentence repeated again and again during the blockchain seminars, or written on articles talking about this technology. It said that we are heading to the era of industrial revolution 4.0 and blockchain technology is one of the technologies applied towards the better future. And, absolutely I agreed with the statement!
Unfortunately, in Indonesia and some other countries, most of the people are still confused about it and do need the education on the understanding about blockchain concept, knowledge, technology, and its implementation, so that they will be able to be involved in the ecosystem properly.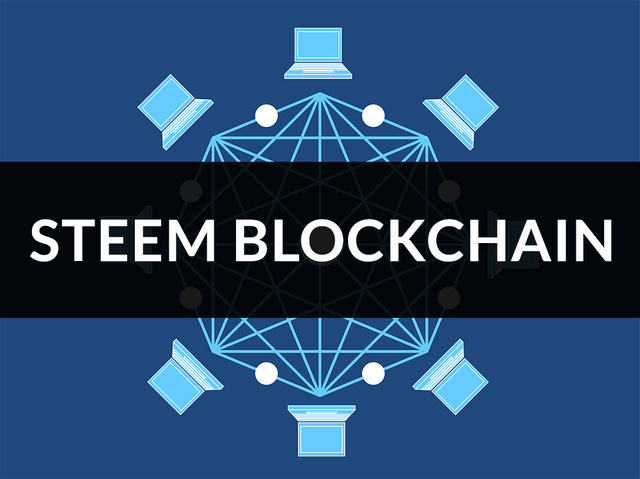 Source
Promo Steem in Indonesia so far and things to be improved, IMHO.
---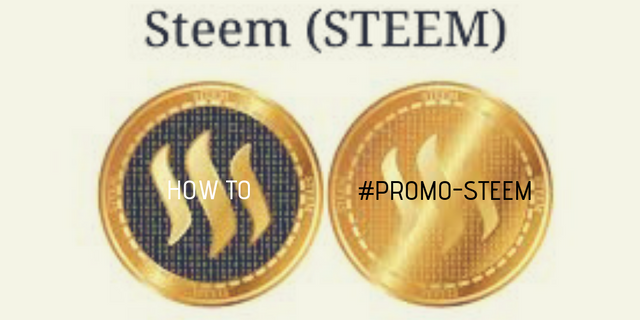 It is already six months since I got the community approval for my steem ambassador application. During this assigment, I have gone through a lot of #promo-steem posts, especially the Indonesian version ones. And...?
Of course, I found many good quality contents regarding the steem promotion posted by the steem promotors which are deserved the rewards. But.., unfortunately, it is sad to say that I also found a huge of contents which are still poor of qualities. The using of promo-steem hashtag was just to attract the attention of the steem ambassadors, while the discussion there has no relation to the steem promotion. How can we upvote these kinds of post?
That is why, we, the Indonesian Steem Ambassadors discussed how to improve this manner. We wrote articles on how to promote steem, what kind of activities related to steem promotion, and some recommendation on how to campaign and attract people to know more and join steemit/steem blockchain.
We emphasized that #promo-steem is not only a discussion in a coffee shop, captured it in a camera, then posting them on steemit using #promo-steem to get upvotes! We are hoping to see much more of better quality content published after reading our posts.
My Contribution to Promo-Steem so Far
---

1. Online Class for Bloggers
---
As I love steem and blogging, I always encourage myself to keep writing and sharing positive things on my blogs (personal blog on WordPress, Blogger as well as Steemit blog). And, as I believe that sharing is caring, so I believe that sharing the positive things about steemit to my blogger friends, is one of the ways to also share them the positivity.
That is why I initiated to hold a two-hour online class for about 100 bloggers, to let them know about steemit and the steem blockchain. The online class was hold on Mei 2018, mentoring by @mariska.lubis and facilitated by myself.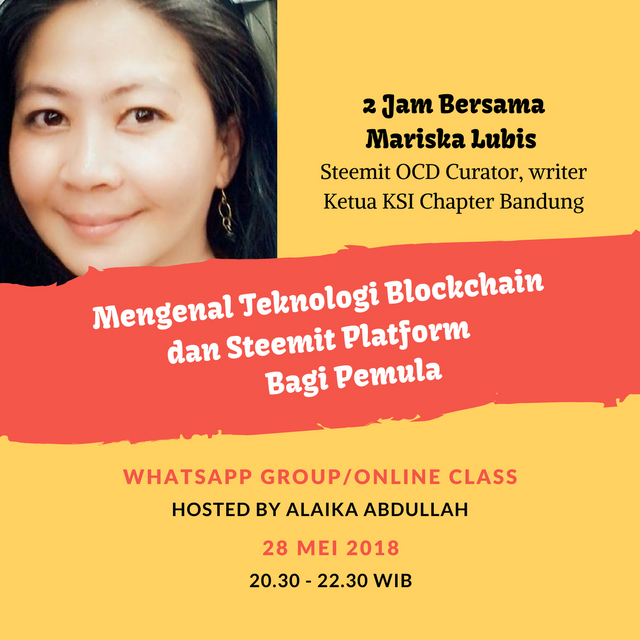 The class run perfectly, and all the class members created their accounts. I named this special class as Indonesian Steemit Online Community (ISOC), which the most sharing sessions run on the Whatsapp Group, since not all of the member are discord users.
Is ISOC run well so far? Are they all active?
---
Hm, unfortunately, by the time passing, only the ones who are in love with writing, who stay. Natural Selection applied as well here in this community. I found that a half of the members are passive. They are still in the WhatsApp group but looks like they are confused about what to contribute of.
For the ones who are enthusiastic to contribute on steem, of course, they are involved tightly in the interactive discussion in this group. We shared motivation and education regarding steemit/steem blockchain in order to support each others.
2. Mentoring on discord server for Esteem - University of Indonesia.
---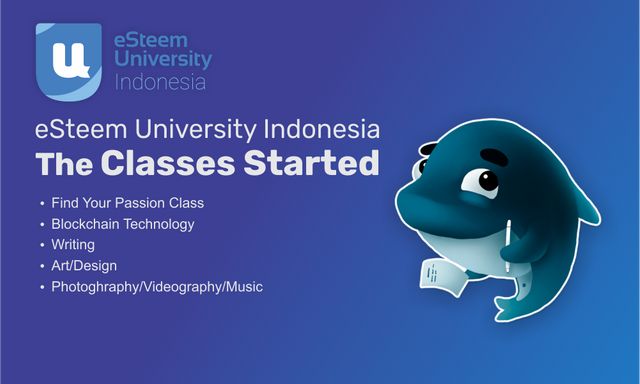 ---
I do believe this quote. "Sharing is caring, the more you share, the more you get." And as I love teaching/sharing my knowledge about writing, so I am happy to accept the invitation from @eu-id (Esteem University of Indonesia). I was invited to share my knowledge about writing and how to create good quality content to contribute on steemit for the members in that community.
The sharing class run well, members are excited to provide good quality content on their steemit pages and they also willing to invite their friends to join steemit, and contribute good quality of articles here, on steemit.
3. Sharing Knowledge regarding steem-promotion through articles.
---

As all the steem ambassadors did, I also wrote articles regarding the recommendation to the steem promotors on how and what to share in the post using #promo-steem, to encourage the steem promotors being more creative and inspiring to bring the more good content creator into steem blockchain.
4. National Blockchain Institute, initiated by @oracle-d and Aspekti (The MILESTONE, a Brilliant Move!]
---
It is a fresh brilliant news actually! As I mentioned in the first paragraph of this article, that Indonesian are mostly felt confused on the understanding of blockchain concept, knowledge, technology, and its implementation. This reality, of course, made their (the steemians) content contributions are in low quality. Means that, their contribution to the steem blockchain is under expectation. Indonesian people are in the high need to have an education regarding this knowledge, so that they will be able to have a clear understanding about it.
During their visit to Indonesia, Matt Starkey @starkerz and Dylan @anarcotech, the CEO and CTO of Oracle-D in collaboration with Aspekti, The Association of Indonesian Telematics Companies and Consultants is agreed to establish an institute where people can learn more about blockchain technology, as this technology will play an important role in the development of future Indonesia. The MoU of this agreement has been signed in the National Blockchain Seminar conducted on 1 November 2018, at Balairung Hotel, Jakarta - Indonesia.
Please go to the MILESTONE of national blockchain education has been set to read the detail info about this brilliant #promo-steem.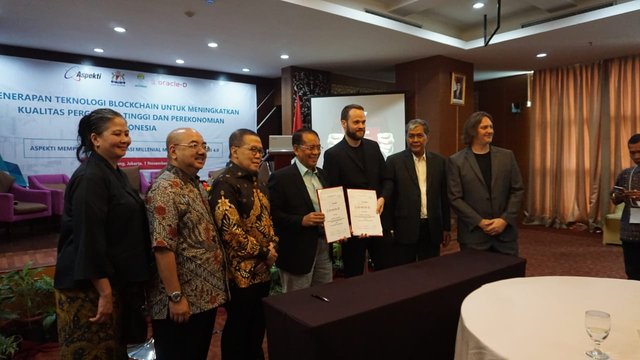 The MoU between Aspekti and Oracle-D has been signed, as the agreement to establish the National Blockchain Institute, as also become the first blockchain institute in the world.
---
---
Things to be Improved in the future regarding the #promo-steem
---

1. Mindset
---
In my humble opinion (IMHO), setting a proper mindset is very important. Any steemians who joined steemit because of hoping the upvote only, will not stay longer in this steem ecosystem. They will be tired since the reality they faced will not meet the expectation.
It is not easy to get upvote and earn the rewards, if the content just xoxo, low quality of contents. So, I do encourage the steem promotors to educate, inspire, and provide a proper knowledge regarding the steem blockchain and steemit to the candidates who will join steem. Do not encourage them to join steemit just because of the rewards, but share them the positivity of being the member of Steemit community.
2. Be Creative!
---
There is a lot of ways to promote steem, and try to post a creative way of your steem promotion activities. Do not only post a few paragraphs and photos shown your activity at a coffee shop, for instance, chit chat in a group and make it as steem promotion post. :) You can do much better than that! :)
---
Yup, lots of steemians used the hashtag unproperly. They used #promo-steem tag to attract the steem ambassadors upvote, while the content using this tag has no correlation to the steem promotion.
4. Love Steem, and Provide Good Quality Content to increase the value of Steem.
---
Yes, as steemit is a social media and blogging platform, so, make sure that the content we contribute there are in a good quality. The investors will not have the interest to invest if the contents contributed to steemit are the poor of quality ones. So? Let's contribute positive and good quality content to increase the value of Steem!
5. Please add more here if you have any input. Thanks.
---
Wow! What a long article! Hope you are reaching here, to the end of my paragraph, and enjoyed all the thing I shared. :)
---


Al, Bandung, 8 November 2018