Give a Smile to Venezuela (Stage 1)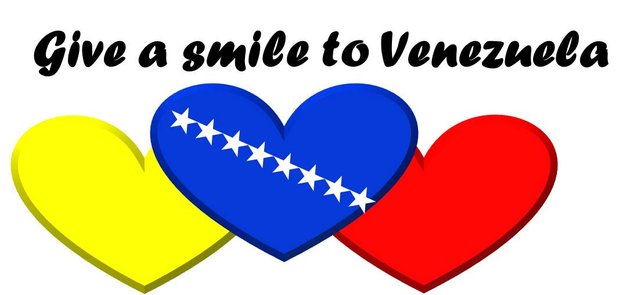 Receive a cordial greeting Steemian friends, we want to inform you that due to the situation that our country is going through VENEZUELA we carry out a project together with brothers who are on the Steemit platform:
@mergie
,
@maryelis
,
@marielab
,
@oscarfranco06
,and my person
@arnaldomcr12
, offer help to the most needy, people who are in street situation and who in turn leave a message of encouragement that allows them to visualize that they are not alone in this world, nowadays it is very recurrent to observe people who need help, that is why we want to give a smile to those brothers who are in a street situation with the support of the Steemians who want to thank God first of all for so many successes provided on the platform.This activity is planned for Saturday, June 17, 2016 and consists of the supply of 30 lunches with their respective drinks. In different popular areas of Venezuela Anzoátegui state. As active Steemians, we must support all these people who have not had the same destiny as us and it is a duty to provide a field and tangible work and an encouraging message that if things can be done in these difficult times. I count on your support. We'll see you on the streets. Greetings.

We hope that every day more Steemianos join this project and in this way have a greater scope and functioning in this initiative whose only reason is to give meaning to the commandment of God, who tells us: You will love your neighbor as yourself.