Steemit Meetup has to happen again in Ghana and it has to happen soon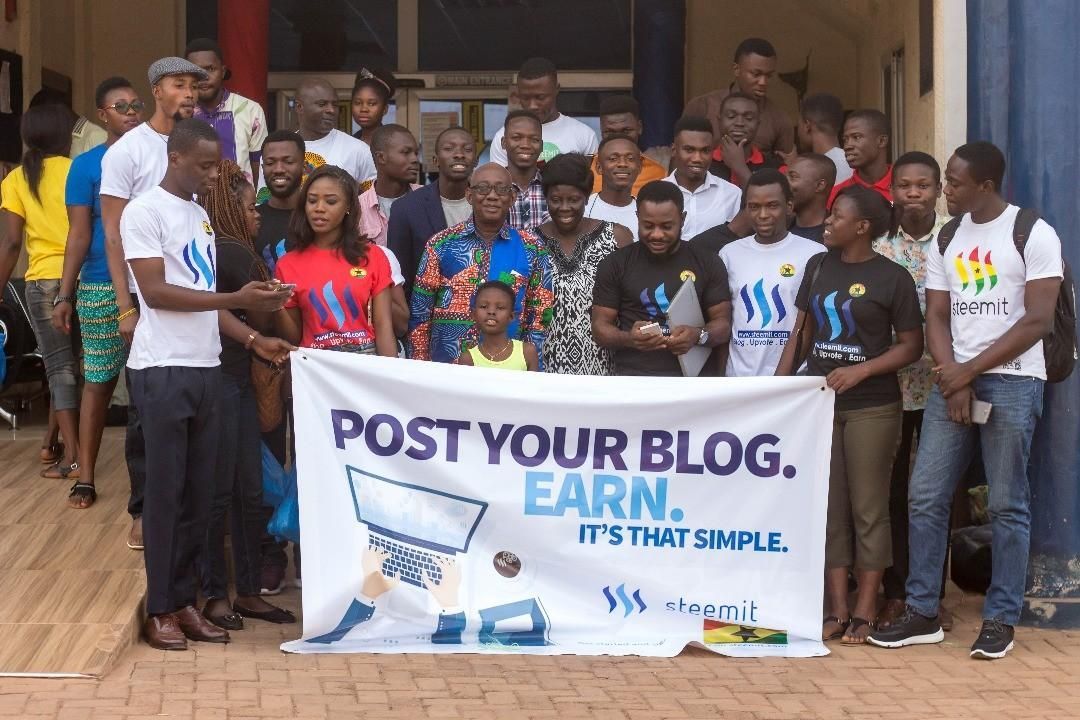 Have you been to a Steemit meetup before? Was it in your city, your country or you had to travel overseas for it?
If any of the answers to the above questions is in the affirmative then you will probably understand the feeling.
I have been to so many meet up events but the Steemit meetup left something on me that made it very unique. I think it is about the people, the passion, the love, the smiles, the courage to reach out and call people to the platform of the future.
I read this article by @collinz this morning and I was left in a state of nostalgia about the last meetup.
He expressed how this platform has impacted his life since he joined and it struck a nerve in me. This is indeed a social media of a kind.
Can you remember the Maiden Steemit Ghana Meet up event in Sunyani? Oh my God it was lovely, with our Nigerian friend led by @ejemai. When shall it happen again and where?
Why am I so passionate about this?
When I first joined this platform I really didn't understand much of what it stood for. I was creating articles alright but creating content was not exactly a new thing to me so I didn't really see the X-Factor just yet.
Then some few days my article trended on the front pages when it got curried by @curie. Well, I was happy, I joined the Ghana platform and got some congratulatory comments but come on, it was not exactly very new to me. All that while I was still hanging in for something to trigger that wow feeling.
Then the self-imposed Africa Steemit Ambassador @tj4real asked me about a meet up...I wasn't exactly sure of leaving my home town Bimbilla, travelling to Tamale and then to Techiman and all the way to Sunyani for what? a freaking social media meet up?
But hey!, I felt I had to be there. This decision was easy because I held @tj4real so high after just a few interactions with him since we were introduced by @kshemen.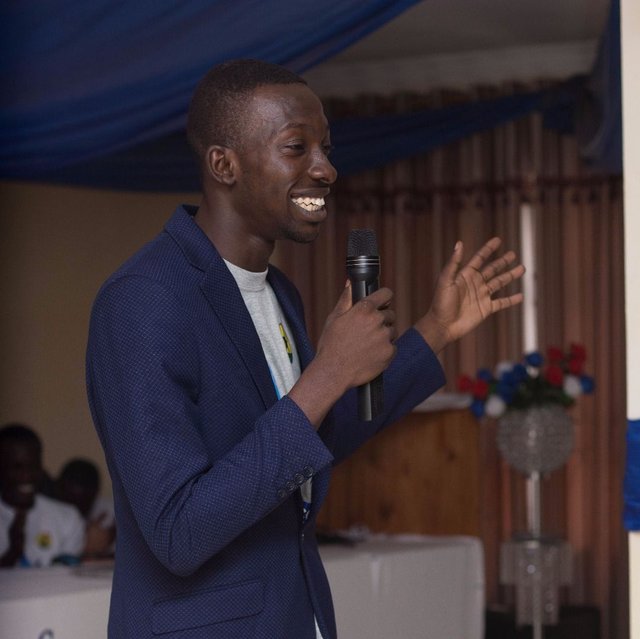 Then the D-day came, that was the 6th of January 2018, I was on the journey with my comrades @kshemen and @debbynep and it was indeed a lovey travels. Nothing is more mesmerizing than moving together for a common goal with kindhearted individuals. We got to Sunyani the eve of the event and we were received very well by the man @tj4real.....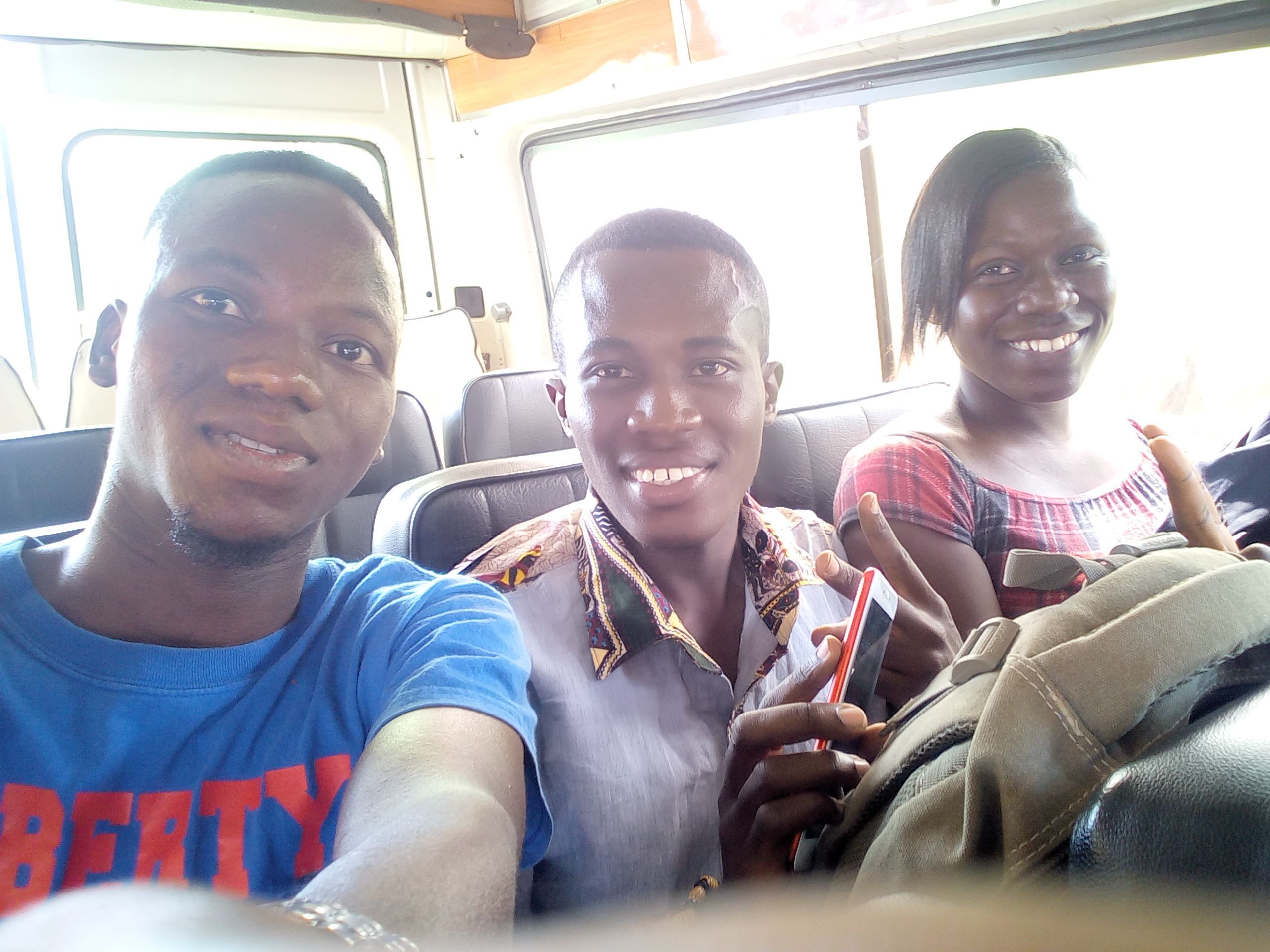 At the event
That morning on the D-day, I was in the car with @richforever such and lovely guy and @tj4real the passionate ambassador as we roamed the principal streets of the city inviting people to the event. @richforever was so passionate that he had to dash money to people for transport to the event.
This was when the it dawned on me that this was a real movement and people indeed are touching lives with it. I spent the entire morning letting all that sink in. I knew I was in with a passionate group of guys who were ready to shoulder the promotion of the Steemit platform to all. Most importantly I knew these were the guys I can work with.
Then finally the event was on, we laughed, shook hands and got introduced to each other....I wish I could mention everyone I met that day.
The event was move to start with some powerful message from a max associate who letter joined Steemit....the passion was deep...
The Nigerian team that attended the event made me see the real value in being a member of this community. They spoke with passion and desire for growth. I don't have to say much.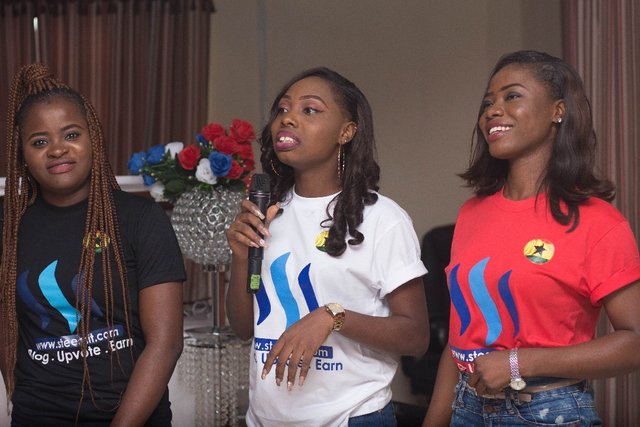 I just want to use this opportunity to thank the Ghana community for being such a wonderful group and I thank you for all the work you are doing. I miss you guys- @mcsamm, @anaman, @collinz, my sweetheart @jeeandmee and all the members of the @steemitghana community, you guys are simply wonderful..
I found the X-factor in Steemit at the Meetup and I am hungry for it again......Let's make it happen.....