Ibadan Steemit Meetup.. Soon Steem/SBD Will Be The Most Used Cryptos In Nigeria
Date : 24th February 2018
Time : 2:00 pm
Venue : Wenovation Hub, 3rd Floor, Alpha and Omega Building, Queen Elizabeth II Road, beside Carlcare building, Mokola-UCH road, 200281, Ibadan, Oyo State, Nigeria.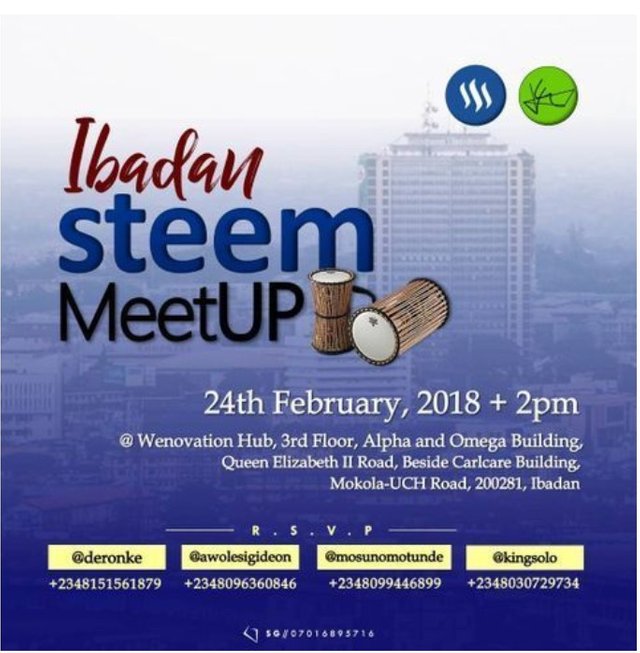 Credit
I am super excited and why wouldn't I be? I've attended two meetups in this month already and I've learnt so much more about steemit than I used to know, and as a lover of knowledge, this leaves me with some hunger to be at every meet up so I can grow even more on this platform.
At the last Meetup I attended, which was hosted by the @abuja-steem family, I learnt about building relationships aside the many other things I learned and it has quite helped my growth process on steemit.
Even better is the fact that the lessons from these meet ups are beyond just being Steemitizens but also the lessons learned can be applied towards being successful in life.
Conveners of the Ibadan Meetup @awolesigideon @kingsolo @deronke @mosunomotunde and @fisteganos have packaged the Meetup in the best possible way with the best speakers to educate noobs and existing steemians alike on adding value to steemit and the steem blockchain.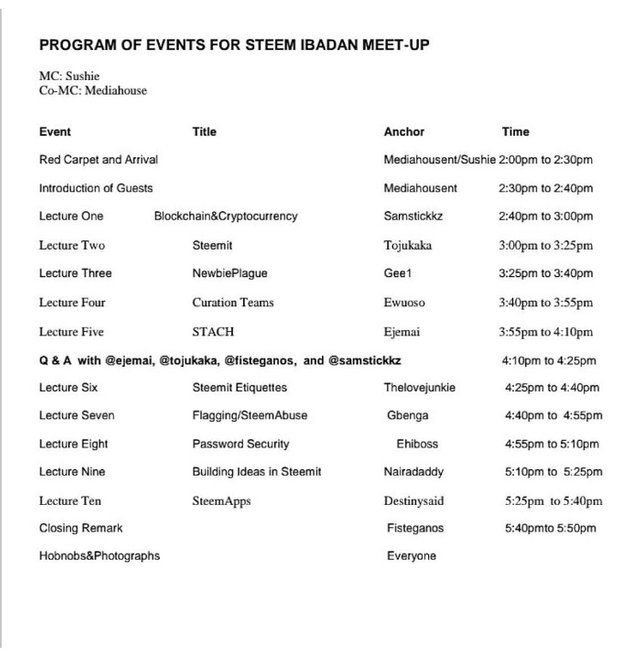 Source
The hall is a capacity hall that can accomodate over 100 people and as such it will mean another growth in the knowledge, acceptance and usage of Steem and SBD in the Nigerian space.
Thanks to those who have been supporting the Nigerian community like @sndbox, @curie, @donkeypong and @surpassinggogle.
Thank you our Nigerian big brothers who will be live at the Meetup
@ejemai
@tojukaka
@gbenga
@fisteganos
@ewuosos
@samstickz
@ehiboss
@destinysaid
@nairadaddy
Steem to the moon..