All What You Wanted To Know About Russia And The Russians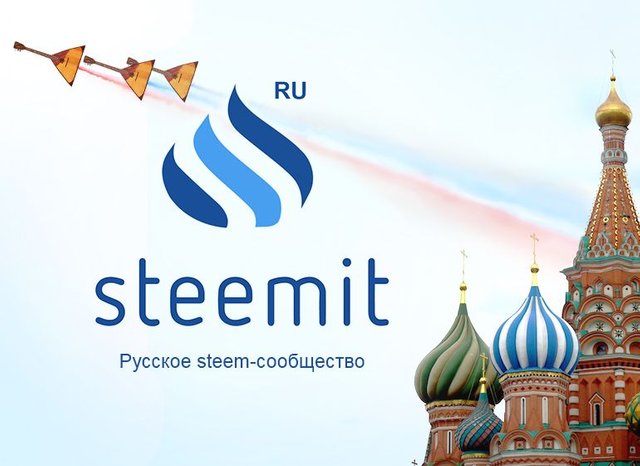 You'll have all the information here and now! Ask your questions to receive the comments.
And what is next?
Once your question is received, a special post will be created on our account @rusteem, and you will find all the answers of the Russian members below it.
Today, the group Steemit Russia counts 288 members. All of our members are living in different regions of Russia, with different professional activity and social status.
You will also be able to know the opinions of the Russians who currently live in the Former Union Soviet countries or are the Russian expatriates of the first generation living in different countries worldwide.
What is the aim of this project?
We would like to provide you with a big variety of answers. Indeed, the Russians are all different, as well as are different your neighbors and every people you cross every day in your area.
You will receive the answers from the people who are or have been living for a long time in Russia, and
not from the media,
nor from the Russians who left the country several decades ago and who are still thinking about Russia with the Soviet mentality,
nor from the lonely tourists of your origin who crossed the Russians during their vacation and with whom you could have talked in your country about – the Russians on vacation are a very special subject – as most important part of the Russian population is still going on vacation inside their country.
Ask the questions that you always bear in your mind!
Ask about the facts that you have seen in news and films!
All your questions are welcome and will be surely answered!
This is an interactive account. Your activity would not only bring benefits to others, but could also generate some income for you. Subscription to this account, resteem of our post + a question in the comments section about Russia and the Russians will give you the opportunity to get a $ 2.5 upvote for your last post or comment, if your question is chosen for the topic of the next @rusteem post. And as additional advantage, you will receive many answers to your questions from the participants of Steemit Russia!
The text is prepared for you by the team of Russian Steemit:
@amalinavia text editor
@osoznanieedinogo the author of the Russian text, an interpreter in Spanish, German
@afrosiab main interpreter, English
@janna.bright translator, French
@agnessa work with newbies