Do you sell on Ebay?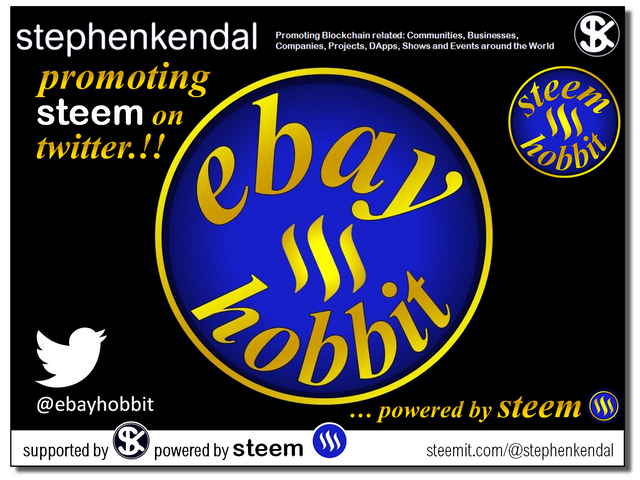 Do you sell on #Ebay?
This is a Massive Shout-out to all #Steem Users that use #Ebay.!!
Do you sell on #Ebay?
If so #ebayhobbit on Twitter would like to help promote your listing.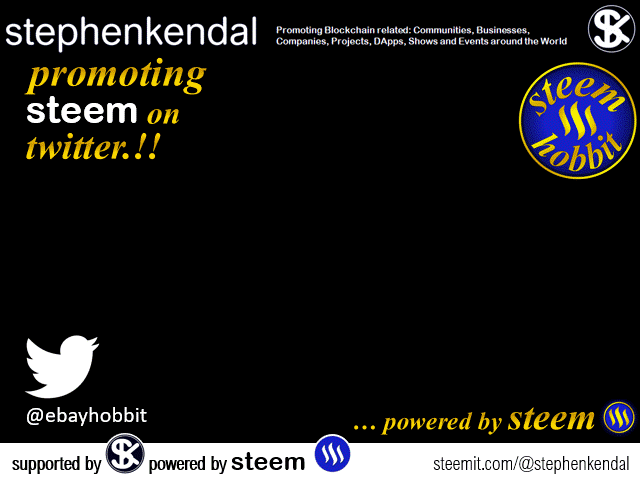 Over +350 Followers and Growing.!!
With over +350 followers mainly interested in: Gold & Silver Collectable Coins, Medallions, Memorabilia, China, Pottery, Vintage, Retro and anything else that is exciting #ebayhobbit on Twitter is a place that is helping to promote Gems found on #Ebay and is growing.!!
Community on Twitter
With a growing Community that has only been around since May of this year I am looking forward to see #ebayhobbit on Twitter continue to grow.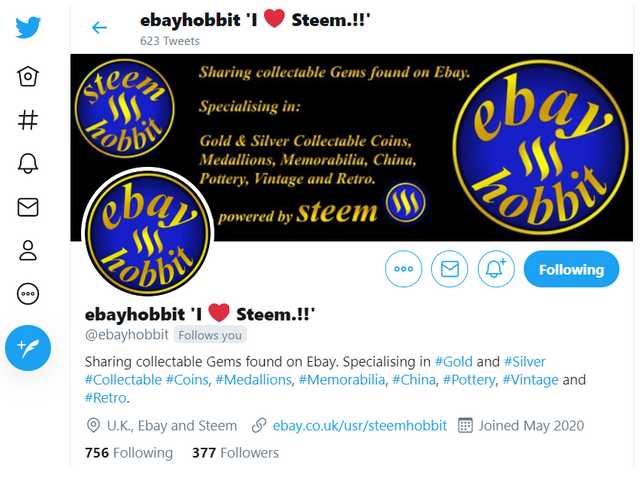 https://twitter.com/ebayhobbit
On Twitter?
If you are on Twitter, please check out #ebayhobbit at https://twitter.com/ebayhobbit and see what we are doing.
Simply Leave a Link Below
If you are selling on #Ebay and would like a little promotion for your Item, simply leave a URL link to your #Ebay Item in the Comments below and #ebayhobbit on Twitter will do the rest.
More to Come.!!
As the #ebayhobbit Project grows, I am looking forward to sharing with you regular updates and developments here.
In the meantime, I would just like to say a Massive Thank You to @steemcurator01 and the #Steemit Team who have shown support for the Project.
Market Place on #Steem
Where could the Project lead?
This is simply down to the creativity and appetite of the #Steem Community.
Personally, I would love to see a Market Place on #Steem for users to Buy and Sell things around the World transacting in #Steem.!!
Is this possible?
...Sure.!!
Anything is possible if you dream big.!!
Thanks again for reading.
Stephen