I am pleased to announce the latest One Hundred Steem Sponsorship awarded to @vipnata for the Advertising about Steemit Contest.
#Promo-Steem - Helping to Support and Promote the Promotion of #Steem and #Steemit around the World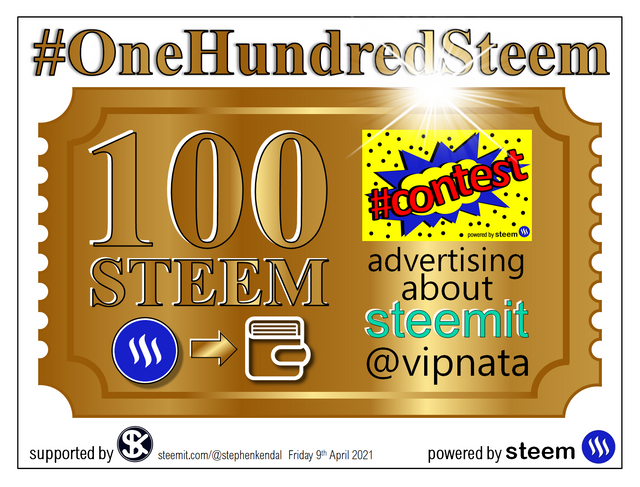 It gives me absolute great pleasure to announce the latest #OneHundredSteem Sponsorship awarded to @vipnata for the Advertising about #Steemit #Contest.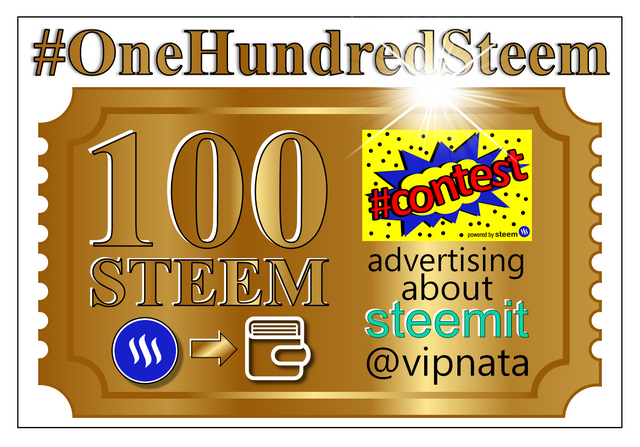 This is an awesome #Contest where Contestants share their Advertisement about #Steemit on Social Media.!!
Contestants can write about #Steemit so that more people from other Social Networks such as: Facebook, Twitter, Linkedin, and Reddit can read about joining #Steemit.
Please see the following Blog by @vipnata on how to enter the #Contest.
For full details, click the link below....
https://steemit.com/hive-153176/@vipnata/new-advertising-post-about-steemit-competition-announcement
Credit: : @vipnata

Forgive the spelling mistake, it's been a long day :).
Good luck everyone
Good luck to everyone taking part in the #Contest and a Massive Thanks to @vipnata for organising and setting everything up.
Thanks again for reading.
Stephen

#Promo-Steem - We need more Promoters.!!