Reaching out for more Sponsors to support the growing army of Steem Promoters
#Promo-Steem - Reaching out for more Sponsors to support the growing army of #Steem Promoters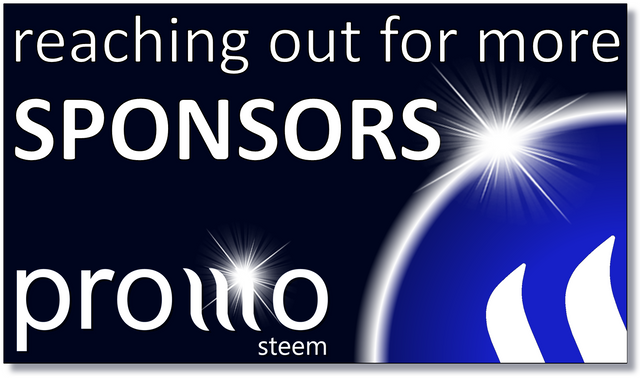 Reaching out for more Sponsors to support the growing army of #Steem Promoters
As an Open-Sourced and Decentralised Blockchain #Steem has no Central Authority when it comes to Marketing and Promoting #Steem and it is up to each and every one of us in the #Steem Community to support those that are working tirelessly in the background promoting #Steem.
With a number of Sponsorships now agreed, I am once again reaching out for more Users and Accounts to support and sponsors #Steem Promoters around the World to help cover the cost of Marketing and Promotional Merchandise.
For as little as $50.00 (#Steem equivalent) a Promoter can purchase a range of Promotional Merchandise including, but not limited to: T-Shirts, Flyers, Brochures, Banners, Caps, Pens, Mugs and even Business Cards.
All these things cost money but if done right it shouldn't cost a fortune.
As a Sponsor working with your Promoter you can advertise your own Brand and Profile around the World at the same time as Promoting #Steem and underpinning your Staked Investment in #Steem.
A Win-Win-Win all-round.!!
The #Steem Promoters has upfront funds to fund their Promotional Campaign, your Brand and Profile is aligned with the vision of #Steem but most importantly your Staked Investment in #Steem is being Marketed.!!
With a growing army of #Steem Promoters now around the World organising and running some amazing Promotional Activities promoting #Steem simply hit that #Promo-Steem tag or check out the PromoSteem Community for those Promoters looking for help and support.
Thanks again for reading.
Stephen
#Promo-Steem - Reaching out for more Sponsors to support the growing army of #Steem Promoters