With a Market Cap Valuation of approximately $380 million these last few weeks have seen some extraordinary things in the movement of the price of Steem. Current Price = $1.02 + 26.92%
#Promo-Steem - Helping to Support and Promote the Promotion of #Steem around the World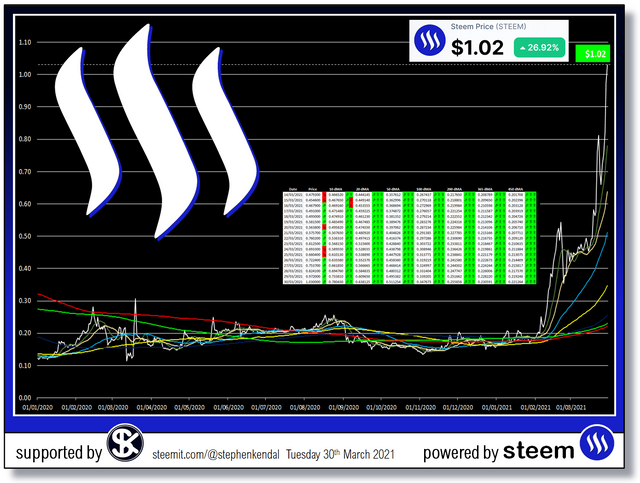 #Steem - Technical Analysis
With a Market Cap Valuation of approximately $380 million these last few weeks have seen some extraordinary things in the movement of the price of #Steem.
Currently standing at $1.02, the previous target of $1.00 set for the end of June has been well and truly smashed and it was great see #Steem reach over +$1.20 earlier today.
Whether this is a short term spike or something more significant will become clearer over the coming few weeks.
Fundamentally, I do believe there does not appear to be a driver for this change in #Steem and I put it down to the Market finally valuing #Steem for it's true potential.
Could we see a +$1.3 billion Market Cap Valuation for #Steem this year?
Absolutely we could and I very much doubt that there would have to be much of a fundamental change to the Ecosystem to warrant such a Valuation.
Any additional fundamental changes that brings additional added value to #Steem would most likely push this +$1.3 billion Market Cap Valuation much higher.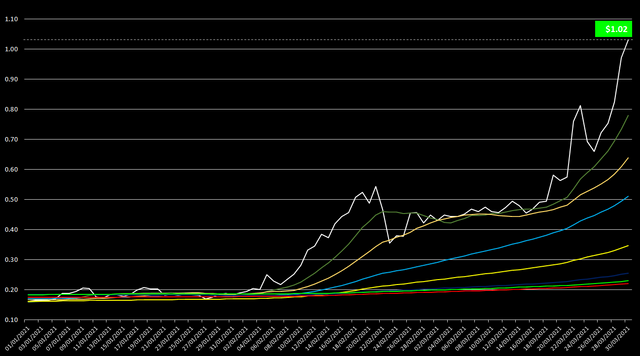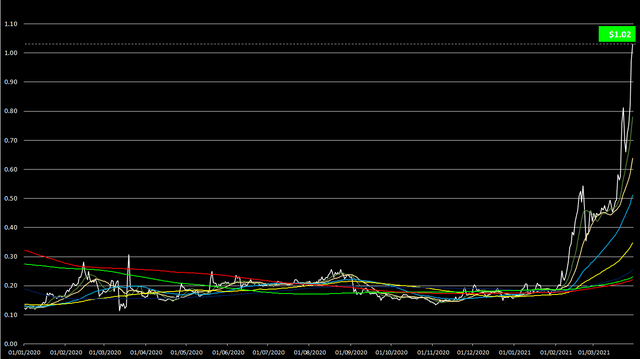 #Steem - Current Price
Current Price = $1.02 + 26.92%

#Steem - dMAmapping Screen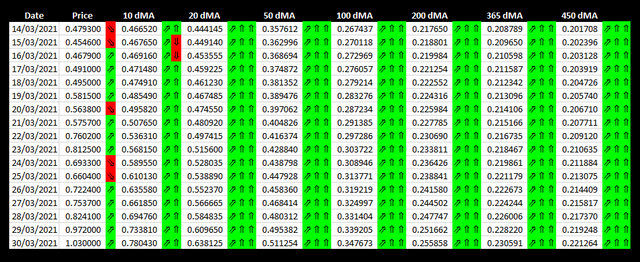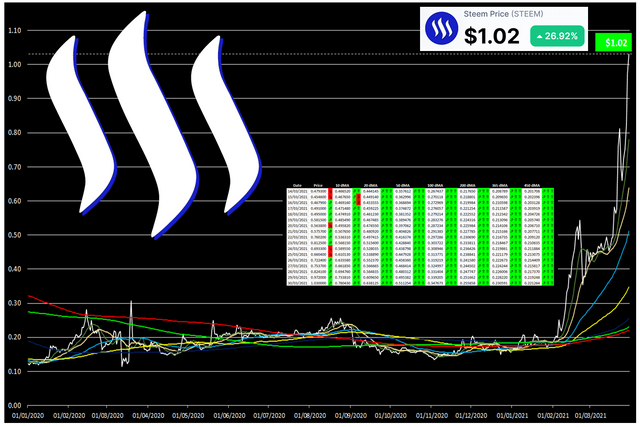 #Steem - Conclusion
Where we go from here is difficult to tell at this moment, but one thing that is for sure is that the price movement in #Steem over the last few weeks has certainly put #Steem back into the spotlight of the Cryptocurrency Market.
Thanks again for reading.
Stephen

#Promo-Steem - Helping to Support and Promote the Promotion of #Steem around the World