Using Positive Affirmations to Renew Your Mind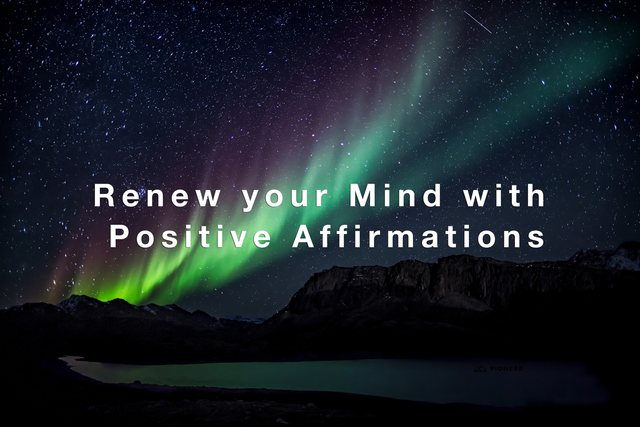 Renewing your mind with Positive Affirmations
There is power in words. Spoken words, written words, thoughts, and beliefs are extremely powerful. Do you engage in negative self-talk? Is your self-image correctly reflecting your true self-image? I have been studying a lot about the subject of subconscious reprogramming off and on since college. I can remember getting my first copy of
Psycho-Cybernetics
by Maxwell Maltz, and upon reaching the 'setting the goals' chapter, I marked and shut the book, well-intending to follow through one day.
"Plan my next 5 years?" I thought to myself, "but I am in college, and I am in flow of whatever comes my way."
Oh, how silly I was, full of determination to learn everything about everything that interested me. I do not regret any of it, well, I do not regret the majority of it because it got me to my goal. It taught me what not having a plan is like, it is like being a leaf that blows whichever way the wind blows, it is a stage of life where one gains experience.
Creating affirmations is all about defining what you do desire and don't desire, it is an ongoing process of refining your goals, your truth, your true identity, and creating a definite chief aim. It will work like self-hypnosis, as you listen to the words you drown out old thoughts and defensive mechanisms that cause some to manifest negative cycles over and over again. Negative cycles like fear of success, addictions or self-sabotage can stop if you reprogram your mind and continue to guard your thoughts. You cannot beat negative with negative, you must overcome the bad with good, this is how you renew your mind.
How do you Renew Your Mind with Affirmations?
It has been revealed that subconscious reprogramming happens mostly in Theta state it is the sleepy state you are in right before you fall asleep and right when you wake up. By playing, saying or reading affirmations that align with your goals or desires right before you go to sleep and right when you wake up, you make a sincere impression on your mind of your desires, focus, and intentions. When you repeat this process and proceed to also stand guard of your mind, choosing your thoughts wisely and affirming only those that get you closer to accomplishing your goals, you will create change in your reality. [1] Are you interested?
How to Write Positive Affirmations
A bit Logos to Rhema in this step, you will want to think of first-person statements like I am, in the present tense, that describes a desire in its already completed state. The content describes the specific outcome that you desire and your emotion gets to the heart of how you feel about that outcome.
Affirmation Key Points
Enter the "now"
Be positive
Be concise
Include action
Include a feeling word
Examples of some Positive Affirmations I wrote for this recording
I am worthy.
I am loved.
I remain present in a state of loving-observation, my body is healthy; my mind is brilliant; my soul is placid and my life is in balance.
My heart is open, full of energy and love.
My life has a purpose.
I stand calm and confident in the face of controversy.
I put on a heart of compassion, kindness, humility, gentleness, and patience in all my responses.
I have a gift of faith and easily maintain a daily focus on my goals.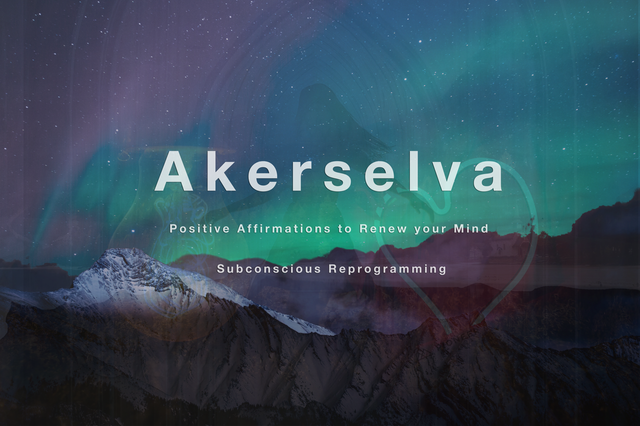 Recording your own Positive Affirmations
I used audio recordings of water flowing in the Akerselva River in Oslo, Norway, one location by the pool and the other location under the bridge. I layered these samples for a fuller sound. My water samples sound like white noise or static to some. The video is from different locations along the same river. (I do not plan on monetizing this video so, I added a track I do not have permission to use with credits in the description.) I used Zoom to record my VO and layered it in iMovie, a really basic way to create and record your own Positive Affirmations on a Mac.
My first example of a Positive Affirmations track (below), is a bit rough. My audio editing program is unavailable right now but I managed to create a better one on my second try.
1.
2. Renew your Mind with Positive Affirmations and the sounds of Akerselva
Psycho-Cybernetics Study Notes
Buy the book Psycho-Cybernetics to learn more about how to retrain and renew your mind with a better understanding of how your mind works and how to program it to achieve goals. Here is a great video to get you started...
Please share with me your favorite Positive Affirmation videos or phrases!
Reference:
Catherine Moore, Psychologist, MBA, Positive Daily Affirmations: Is There Science Behind It? Postive Psychology, viewed 4 January 2020, https://positivepsychology.com/daily-affirmations/