Psychology Addict # 62 | Joker & Frankeinstein – A Matter of Identity.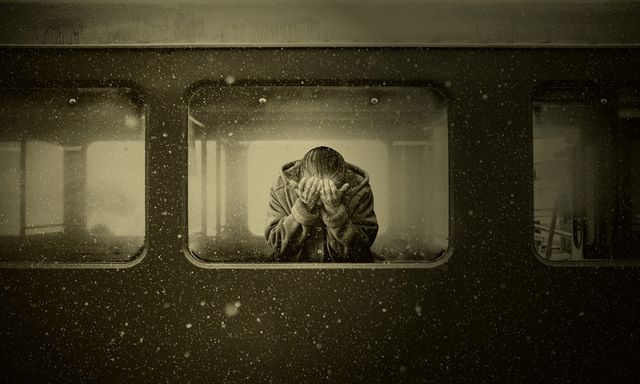 Nobody wants to think how it feels like to be the other guy.
Joker.
---
Disclaimer – (1) This is not a movie (Joker) or book (Frankenstein) review. (2) This is not a character analysis. (3) It contains spoilers.
My husband and I went to watch *Joker* in the cinema last week. While watching it I couldn't help drawing parallels between the green-haired clown and Mary Shirley's infamous character from the book Frankenstein. For, both Joker and Frankenstein were pushed to the fringes of society for not particularly fitting in.
In many ways they equally struggled in their search for an identity. Their (sub) existence are solely fuelled by hopes and dreams, which are painfully shattered over and over again as they journey through life. Joker and Frankenstein similarly look for emotional shelter under the safety of a father figure, also to no avail. Until finally, they both step into a world of distance and darkness.
In search of an Identity.
It's the interaction with others as well as with the world that builds the basis for an individual's understanding of who he is. This is a dynamic that largely contributes to an ongoing process of self-identity discovery and formation. And it's when a person feels such relationships are fragile or broken that feelings of not belonging arise [1].
The thin threads that connected Joker to society were his job and the social service which provided him with medical and counselling support, as he suffers from mental health problems. As for Frankenstein, this thread was a poor family. After a long time observing their lives Frankenstein assumed those people's unprejudiced hearts would allow them to overlook his 'detestable figure' and take him in for the kindness and compassion he nurtured in his soul.
But, sadly, Joker lost his job and social services came to a halt. And the family members stoned Frankenstein and fled after laying their eyes on his image. Upon the realisation of the humiliating event Frankenstein says "when they departed, they broke the only link that held me to the world".
Restoring Bridges.
Erickson [2] argues that when such connections are broken, stability is lost. Consequently, uncertainty and conflict between the internal and external world of the person arises. Interestingly, though, McLean et. al's [3] study findings, points to the tendency people have of reconciling the self with the social world when they sense a conflict between the two.

A side note:
according to Kozoll and Osborne
[4]
science can be a means for such reconciliation! As science has the ability to bring people together, connect them to the world and become a perspective from which the world can be seen. Their research revealed, for instance, that through science, students of minority groups (e.g. immigrants) not only found their identity and sense of self, but also meaning and purpose.

Now, is it possible that some individuals turn to criminal behaviour as a means to achieve such reconciliation? One that grants them a place in the world and a sense of existence?
It was only through committing a murder that Joker became noticed, on being noticed he answered a life-long question: "My whole life, I never knew if I ever existed. But I do. And people are starting to notice". Similar to Frankenstein, who by way of his killings acquired a sense of control, to which he stated: "Beware; for I am fearless, and therefore powerful."
Madness & Badness.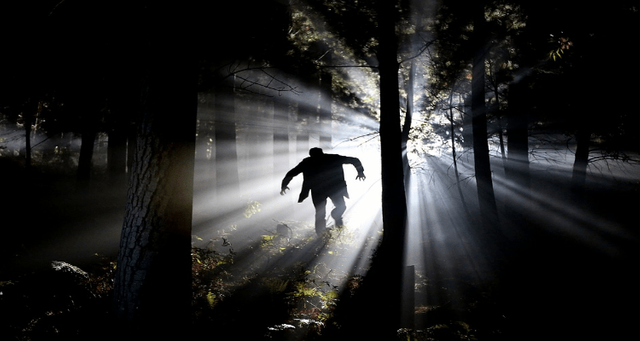 If I cannot inspire love, I will cause fear.
The Creature.
---
From the perspective of others, however, both personages have always had very well defined identities: Joker is mad, and Frankenstein is bad. Schirman [5] explains that those are popular shorthand terms that reflect the general judgement surrounding mental health problems and criminal behaviour.
Joker is a man trying to find his way into society. But, his poverty as well as unique traits (e.g. uncontrollable laughter) greatly hold him back. And the place where he is held is regarded to be one of madness. Of course, psychiatrist Thomas Szasz [6] would fully disagree with this. For, he was sceptical of psychiatric diagnosis.
His argument was that such diagnosis are based on symptoms (e.g. what an individual does and says) only. Something which consequently lends an illegitimate medical approach to psychological differences seen in society. So, he invited professionals to view such distinctions as a result of life's problems and difficulties. Personally, I am very fond of Szasz's views (I have my objections to them too, but they're beyond the scope of this post). Mostly because the way people are viewed by society has a powerful influence on the way they are treated by it.
Social Treatment.
Take Frankenstein, for example. In the book, Frankenstein is actually the surname of scientist Victor, the man who brought this creation to life. But, abandoned it as soon as he "beheld the wretch – the miserable monster he had created."
Indeed, since the book has been written, the public has addressed Victor's creation based on moral judgement conclusions. Those who sympathise with it, refer to it as "creature", "being". They also excuse its crimes. However, those who do not, regard it as a "monster", a "fiend" and treat him as such.
Further, it's important to notice that in the world out there this sort of judgement is largely mediated by who the perpetrators and the victims are (e.g. gender, social role and status). For instance, in Gotham (Joke's fictional city), when three upper class citizens are killed on the train; even the mayor comes forward on television to voice his outrage. But when Joker is battered on the streets by a group of youths, no justice takes place.
Boduszek and Hyland [7] argue that one of the reasons individuals turn to crime is the presence of an identity, albeit a criminal one. An identity they find after their unsuccessful endeavour in pro-social roles. This is, nonetheless, an argument that begs the question: what explains such lack of success? The answer is clear. The social treatment they received. The day Joker's counsellor informs him his medication and therapy will no longer be provided by the system he realises that not even she listens to him. At the pinnacle of his despair Victor's creature turns to his creator and implores an explanation: "Accursed creator! Why did you form a monster so hideous that even you turned from me in disgust?"
I understand that Joker and Frankenstein are no more than the product of creative, fictional work. Nevertheless, they are both cautionary tales. Tales which powerfully illustrate how through humiliation and abandonment society produces its mad and bad.
---
Reference List:
1 Dortch, D. and Patel, C. (2017) 'Black undergraduate women and their sense of belonging in STEM at predominantly white institutions', NASPA Journal About Women in Higher Education, Vol. 10, No. 2, pp. 202-2015.
2 Erikson, E. (1950) *Childhood and Society, London, Imago Publishing Company Ltd.
3 Mclean, C.; Lilgendahl,P.; Fordham, C.; Alpert, E.; Marsden, E.; Szymanowski, K.; Mcadams, P. (2018) 'Identity development in cultural context: The role from deviating from master narratives', Journal of Personality, Vol. 86, No. 4, pp. 631-651.
4 Kozoll, R. and Osborner, M. (2004) 'Finding meaning in science: Lifeworld, identity, and self', Wiley Periodicals, Vol. 88, No. 2, pp. 157-181.
5 Schirmann, F. (2013) 'Badness, madness and the brain – the late 19th century controversy on immoral persons and their malfunctioning brains, Sage Publications, Vol. 26, No. 2, pp. 33-50.
6 Szasz, T.S. (1961) *The myth of mental illness. New York: Secker and Warburg.
7 Boduszek, D. and Hyland, P. (2011) 'The theoretical model of criminal social identity: psycho-social perspective', International Journal of Criminology and Sociological Theory, Vol. 4, No.1, pp. 604-615.
Shelley, M. [1818] (2018) Frankenstein, New York, Penguin.
Joker
---


Thank you my dear reader, for once more taking the time to read my writings. I'm going to have an extra busy week, next week. So, I won't be posting on Steemit next Thursday. But, I will certainly be around browsing my feed and favourite tags, during my tea breaks! 😊