Psychology Addict # 36 | Shaun the Sheep & Marriage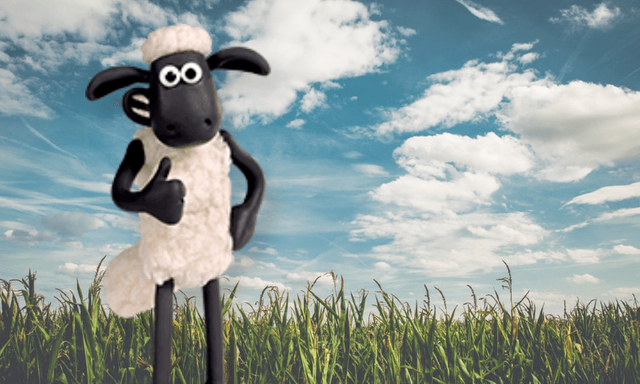 Shaun the Sheep is an animated movie by Nick Park. It tells the story of Shaun's and the farmer's daily life. A life that they also share with other animals in a beautiful farm. At the beginning everything was pure laughter and joy; but as time went on their routine became dull and overwhelming. On one side, the farmer went into an autopilot mode, where he strictly followed the same rituals every single day. On the other, Shaun reached his limit and felt a need to 'fix things'.
If you have been on a stable relationship for quite a while it is very likely you will find this chain of events rather familiar. As someone who has been married for over 13 years, I have observed this in my own relationship as well as in those of family and friends. From here, based on what I have been able to observe, things can unfold in two different ways: number 1, the couple address their issues. Number 2, they keep going by inertia.
Don't be too quick to judge which option is the best one. In my own family I have seen a couple break up exactly because they decided to address their issues. I have also seen others just letting things be and live together forever-ever-after. Regarding this last scenario, whether they lived in contentment or not; this is only for them to judge. Although, I feel compelled to add here that research conducted among couples that manage to make their marriage work, unveiled that avoiding conflict is not one of their 'techniques'1.
Then, Let's Talk About Option 1 - Addressing Issues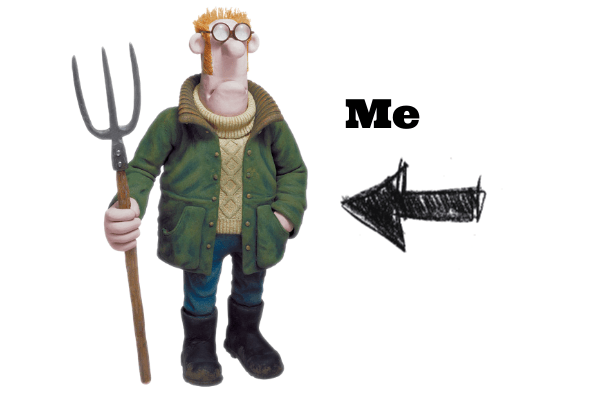 Shaun had been feeling disconnected from the farmer, who at the beginning was more sharing and engaging. The farmer had become too submerged in his own thoughts and duties. Times of joy and fun now were something that existed only in Shaun's wishes. But Shaun wanted all that back in real life. He had to do something about it! Unfortunately, though, it was exactly when Shaun decided to tackle what he perceived as a problem in their routine that things became laborious.
Productive communication is a hard task, one that becomes pretty much impossible in emotionally-charged situations. And the fact that men and women experience sadness and fear differently doesn't make matters easy [2]. This is perhaps one of the reasons why when couples need to have a talk and things become heated, the woman releases her frustrations through tears and the man through anger. I put money down that you have had one or two of these conversations in the past (I did); you will probably remember that some of the things that were said are not exactly flattering. But there is yet another tricky task: accepting criticism.
Pause for Reflection - Take a minute to think about the way you dealt with the last criticism you received from your spouse. How did you react?
1 – Abi, I got all defensive. 😲
2 – Abi, I adopted a more humble reaction. 😃
Neither Fight, Nor Flight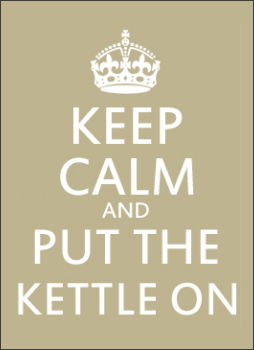 Last time my husband criticised me I was already highly-strung. I, then, promptly replied 'give me an example' He gave me two. He was prepared for the conversation. I wasn't. He was Shaun, I was the Farmer! He had adopted a harsh-start (that is not a good move). You will agree with me that is much nicer to hear 'I love when you take a break and we can spend time together'; than 'You never take time off'. The former indicates warmth, the latter feels like an attack.
Still, my husband is a smart man, he wisely stopped there and gave me a little break to take things in. This is truly important and it contributes greatly towards a peaceful end to the conversation. After all, a discussion doesn't need to end on bad terms. Actually, it shouldn't.
Through his 40 year research on couples' relationships in the love lab - Psychologist Dr. J.M. Gottman found that it comes to a point where a heated dialogue ought to stop, he concluded that when heart rate reaches 100bpm no one is listening to what the other is saying anymore 2. When the flight or fight response kicks in things become counterproductive.
And here is a piece of information that the ladies out there might find useful: Men need a longer break to calm themselves down. Also, their stress system is more reactive then ours [3]. This is a manufacturing fault. So, please ladies feel free to forward your complaint to Mrs. Evolution. 😛
The Individual – The Heart of the Matter
In his work Dr. Gottman argues that personality issues do not play a significant role in making things difficult in a relationship [4]. I have my reservations about this finding. For example, there are so many times spouse A can say to spouse B 'Baby, can you please mow the lawn?' until it becomes 'For the love of Christ! Will you EVER mow the damn lawn?'. If spouse 'B' rates quite low in the conscientiousness dimension of personality things are likely to spiral downward from here. And, in my opinion, unlike Dr. Gottman puts it, this is not about how things were addressed to begin with. Even the most patient of people will begin to resent things at some stage. Everyone has a limit!
So, keep you level of conscientiousness in check.
Resolving One's Personal Issues First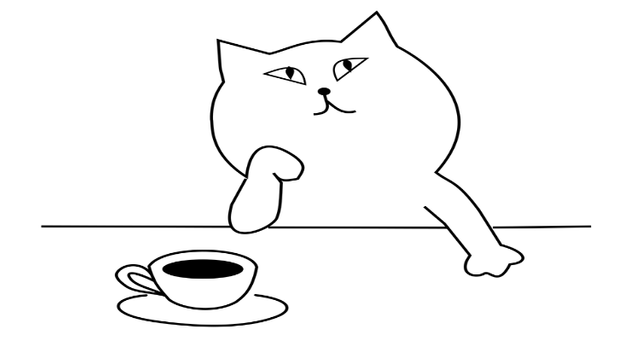 Before being a couple, each and every one of us is an individual bearing specific emotional struggles that have nothing to do with our actual relationship. Troubling past events, upsetting memories, the way we relate to others and to the environment are some examples. This is where an important fine line needs to be drawn: the line that establishes the difference between bringing external problems to your marriage & turning to your spouse for advice/help. The former is a big no, no for all the obvious reasons. As for the latter, research shows that this is something that helps couples to assemble connection, which in turn ignites romance and, therefore, promotes intimacy 5.
But, back to solving personal issues... Take Tracey and Ian, for example, Ian is a highly agreeable man. Tracey is efficient and tough. She is good for Ian. Because of her, Ian finally got going and bought an apartment, finished a specialization and lost weight. Sadly, after 4 years together Tracey came to me complaining about Ian 'I wish him to be different. I wish he weren't so complacent.' I couldn't help but challenge her mindset 'it was exactly because he is "easy-going" that you told me you fell for him. When and why that became a problem?'
Looking inwards, from time to time, is an essential requirement for a long-term harmonious relationship. This allows you to keep in touch with your weaknesses and strengths. Praise yourself for all the things you have done that have positively contributed to your personal and marital growth. Then, turn to your spouse for help with improving your weaknesses. Tracey has a lot to praise herself for. But, is she too demanding? Are her expectations unreasonable? She could always approach Ian and discuss this with him.
But pleeease spouse, when your wife/husband turns to you; turn the TV off, put the phone away. Show kindness and respect in return of what you have been entrusted with (his/her subjective well-being). This will only make your other-half think of you and reach out for you over and over again. Do you remember what I said before? This paves the way to connection, romance and intimacy. After all, an estranged partner does not inspire demonstrations of affection.
That is What I Attempted to Do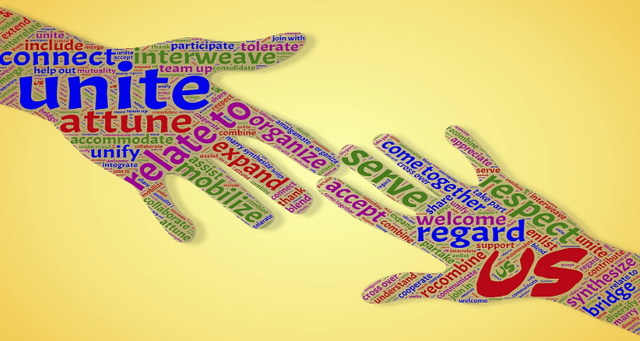 Heart rate down, a quick reflection and a couple of deep breaths later I pronounced to my husband 'You are correct. What can I do to make things better?' My husband backed down and changed his tone. Now, a productive conversation could take place. He had a plan, which I was eager to listen. It didn't take long for me to start teasing him and for him to make fun of my quirks.
In his laboratory, Dr. Gottman observed a very interesting thing. He noticed that what makes marriage work is not how often a couple argues. Rather, it is how they manage to turn around the issue that caused the conflict 6. Whether that takes a day or a week, it depends on each couple. However, the key here is to not let things drag on for too long; otherwise a pattern of negative thinking sets in (things get that much more complicated when this happens). Please note, that turning things around has a lot to do with they way the couple argues. Hence, avoiding cynicism, sarcasm, disrespectful remarks and tuning out is a smart move.
Further, it is extremely important for both wife and husband to know that there are certain issues that cannot be completely solved. These are mostly related with one spouse wishing to change the other. Like Tracey and Ian, from before. Self-awareness, respect and trust are fundamental in such situations. Both wife and husband not only need to learn to live harmoniously with each other's differences; but also, make the most out of them. If you think he is too agreeable. Well, start to see him as the best partner you can have to work on shared goals. Change your outlook. Don't allow your mind to turn towards bitterness. That is a rocky road.
I am sure, by now, you know this is done by means of addressing your own personal issues, right?
Self-Evaluation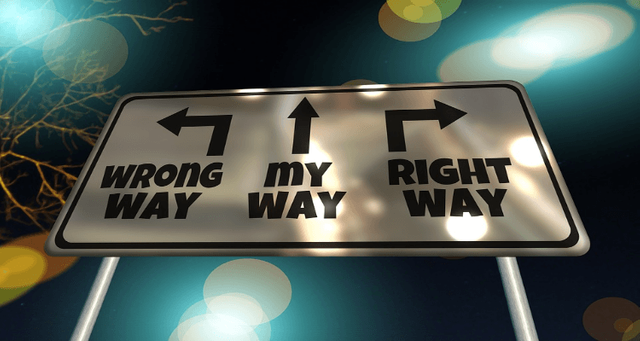 I have come across people who have never questioned their own behaviour or mindset before. Some of them were as old as 70. Those individuals, I noticed, share a few things in common, with the most relevant of them being: family problems. Those people perpetually place the reason of their anguish upon others. They often reside in a world of bitterness, deception and arrogance. By the way, that is a world that we all visit from time to time in our lives. No one escapes it. But the secret is in not becoming a permanent resident there.
Just in case you are one of those people – who never questioned their own behaviour – and needs a little help with self-evaluation; here are a few questions you can ask yourself:
Do you have habits that are negative to your psychological and physical health? ✤ Are you at peace with yourself? ✤ Are you living in resentment? ✤ Do you treat people with respect? ✤ When was the last time you made a mistake? ✤ Do you work cooperatively with your spouse towards building a secure future for the family? ✤
Remember, you are not alone. You have a wife/husband to turn to.
It is as heart-breaking to read studies that reveal the harsh consequences of a tension-ridden marriage - namely, substance abuse, heart disease and depression 7 – as it is to learn that divorces happen more because people don't want to discuss things than because of the actual arguments 8.
I believe this has a lot to do with the fact that one or both parts fail to work on themselves as individuals to begin with.
A Happy End at the Farm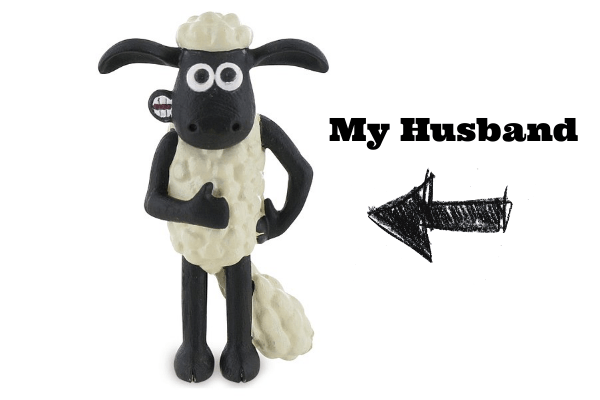 As for Shaun, things paid off for him in the end. He sure had his fair share of hardship whilst trying to make things right and just for everyone. Over and over again he seemed defeated by the circumstances, he fought his fears, he made an escape from what was suffocating him, he observed his family and reflected about what was happening. Shaun tirelessly resorted to his endless creativity and ingenuity. He took one step at a time, and was fuelled by genuine love and kindness; but, what helped him the most in keep going was the fact that he had a clear picture of what he wanted for himself and his family. That was his goal. One in which life encompassed, harmony, laughter, respect, gratitude and affection (well, at least most of the time).
---
Reference List:
2,3 - Barker, M. Vossler, A. Langdridge, D. (2010) 'Sociocultural Issues' in Barker, M. Vossler, A. Langdridge, D. (eds) Understandying Counselling and Psychotherapy, London, Sage Publications, pp. 211-232.
1,4,5,6,7,8 - Gottman, J. M., & Silver, N. (1999). The seven principles for making marriage work. New York: Three Rivers Press.
Image source: 1 + Background from Bannersnack , 2, 3, 4,5, 6, 7
---


Dear Reader,
Thank you so much for taking the time to read my post. There are a lot of questions here for you today. I would love to hear which one made you reflect a little about things.
All the best to you always 😊