Psychology Addict # 35 | Talking About Naughty Children: Treading on Egg Shells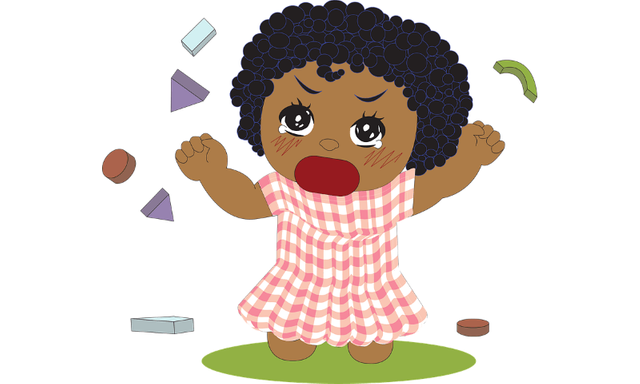 My husband has a friend who is married to a lovely, smart woman. Nowadays, they have two children together, a 7 year-old girl and a 3 year-old son. When she and I find ourselves alone, we normally talk about trivial things; such as the weather or the last movie we watched. So, it came as a shock to me when, during a walk, she blurted out 'I cannot cope with my daughter anymore, I give up! She makes me feel like crying.' I grabbed my water bottle and took a sip. In reality, I was just searching for something reasonable to say; but instead, I remembered the last time the four of us went on a holiday together.
Back then, she was still pregnant with her son, and her daughter; who, here, we are going to call Lilly was already troublesome. We were holidaying by the lake and thank goodness each couple had their own cabin; because, whenever we popped into theirs there was a little battle going on. Within a week I witnessed Lilly hitting her mother in the face, calling her father a dragon, throwing things outside the cabin, refusing to sleep, the list goes on. But, the memory that I dwelled on the most was when Lilly, standing on the closed toilet seat, threw her toothbrush on the floor while firmly saying 'NO!', and her mother with her shoulders down looked back at her and meekly said 'you win Lilly'.
After drinking more water than initially intended I still had nothing to say. Then, I just placed my hand on her shoulder and squeezed it gently, while she cleaned away a rogue tear. The conversation that never was, died right there, as we approached our husbands.
Cute Little Angels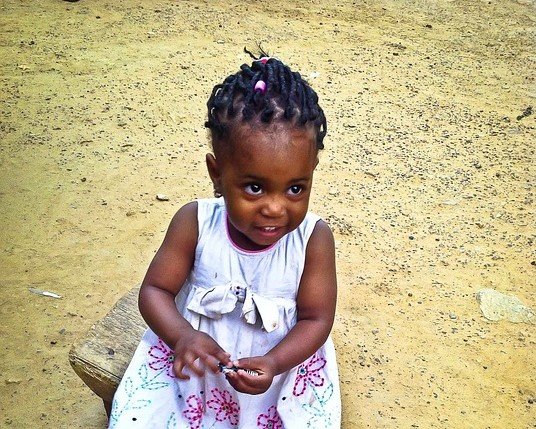 When you look at a toddler it is hard to think that they are nothing other than cute little angels. Sometimes, however, they are anything but. For example, Nagin and Tremblay observed that at the age of 18 months children consistently begin to express aggressive behavior such as kicking, pushing and hitting *. In a finding that, simply put, led psychologists to study and conclude that aggression is innate * and operated by phylogenetically ancient brain structures like the PAG and the hypothalamus *. If you are familiar with the notions of psychoanalyses you will recognize this as the id (nature/instinct), and you will also remember that Freud put forward the idea that aggression is indeed inborn (part of the id) and resulted from the conflict between basic instinctual drives and cultural principles. Further still, studies have also demonstrated that, in the majority of human infants, such behavior (aggression) is adjusted by the age of 4 (after peaking at kindergarten years)*.
You may ask, 'what happens to the children who don't learn other ways to act and react?' Well, research shows that in the years to come (up to adulthood) these kids find very difficult to control their impulses, continue to display aggression, and are more prone to develop both physical and mental health problems *. They also tend to become fearless; which in turn, makes them more susceptible to mingle with undesirable friends, be influenced by them and break the law.
I know, it is hard to imagine that such extreme events unfold from the tantrums of a cute little angel. But they do, and there is developmental research to support this claim. You may object and cry out 'but, society!' I will then reply 'Good point!' But I have to add that this appears to be solely a social issue because of the high incidence of children presenting difficult behavior in lower income families. However, I encourage you to question the following: why are there thousands and thousands of individuals who come from lower income families and become highly functional adults, while there are thousands and thousands of dysfunctional adults who were actually born into wealth?
This is something that social scientist Lee Robins observed 40 years ago through her longitudinal research.
Adult antisocial behavior virtually requires childhood antisocial behavior [yet] most antisocial children don't become antisocial adults.
It is an easy task to detach ourselves from society and then dis it. It is a different thing altogether to take responsibility for the part we play in it. For a toddler, mum and dad, or other caregivers, are their society, a society that later on will expand as they meet other toddlers in the kindergarten, as a new sibling arrives, and as they begin to encounter other adults.
So, what happens to a child whose primary caregivers have been unable to modulate their behaviour? Rejection is the first thing that comes to my mind.
Shaping Behaviour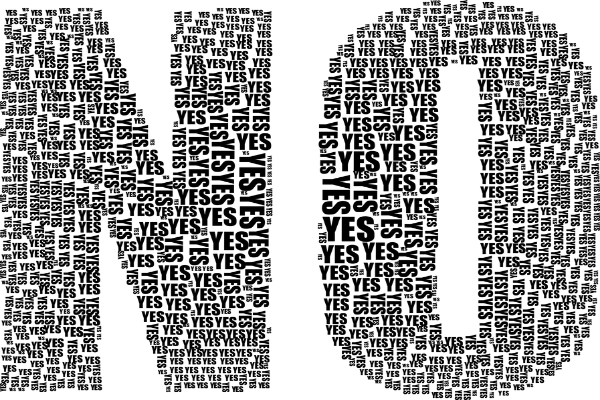 Being around Lilly is not exactly pleasant, other children and adults avoid her whenever they can. You never know how she is going to react next, and worst of all we have to watch her at all times. When I say watch, I mean it. She takes center stage. If you don't look at her, she will physically force you to do so.
This one time my husband and I were invited to have an early dinner at her parent's home. Her mom was bathing her little brother and her father asked us to watch her for a few minutes as he went out to grab some drinks. I cringed while saying 'that is all right'. My husband froze – he is among the many adults who are terrified of her. She was sitting next to me at the table. When her father left I continued to talk to my husband. Lilly began to poke me to watch what she was doing. I ignored her and continued talking to my husband. Then, she stood on the chair and turned my face to her with her little hands. I gently took her hands off my face, forced a smile and said while stroking her hair 'Lily, I have something really important to tell your uncle over there (she calls us uncle and auntie), when I finish talking to him we can chat and play.' My husband stared at me, my heart was pounding. I thought 'here it comes the screaming'.
Lilly sat on her chair and grabbed a doll; she didn't look happy, but she didn't make a scene either. When I finished talking to my husband a few minutes later, I had sort of forgotten about her, she is never that quiet. Then, she sweetly asked 'auntie, can we chat and play now?'. Oohhh…😍 I said with the most genuine smile 'Lilly! Did you know you are a very pretty AND polite little girl?' She nodded in a happy, exaggerated manner. 'Yeah! Let's play!" I said, but peace reigned only until she had to go to bed. Still, I couldn't believe how easy it was. All I had to do was ask!
Clinical psychologist J.B Peterson states that for children to thrive in society, and consequently in life, they need to be informed, their behavior needs to be modulated. He argues that lack of direction can damage a child as much as physical or mental abuse. After reading the findings of the studies I have discussed above you can see how this is not an overstatement.
But, sometimes, I have a feeling that the word discipline has become a taboo for modern parents. Even though, discipline entails nothing more, nothing less than rewarding good behavior (e.g 'Lilly! You are pretty and polite') and punishing undesirable ones (e.g. 'no, I cannot talk to you now Lily, please wait'). Good old B.F.Skinner! In doing so parents are preparing their children to function positively in the social world; and consequently helping them to become individuals who will enjoy meaningful and fruitful interactions.
An Extra Push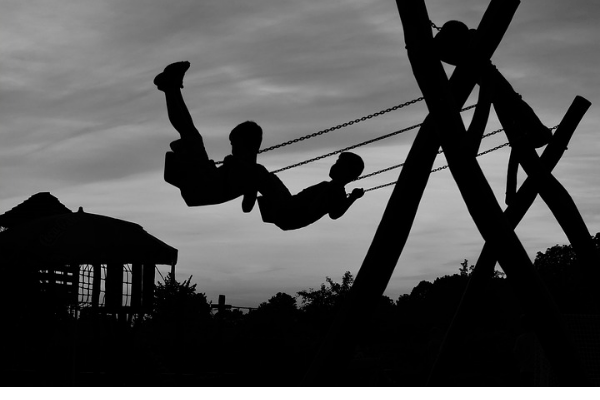 Non-human animals instinctively know and do this. In the wild, chimpanzee mothers show their young how things are done and who to stay away from, whilst providing them with affection and safety *. Adult dogs also readily let their puppies know when they are crossing boundaries. How many times have you seen an adult dog growling at a puppy 'not now kiddo!'. So, this is a good time to ponder: if there are limits to be understood in their much simpler environments imagine in ours.
It is not all doom and gloom though, even in the not so optimistic views of the psychoanalytic world it has been established that instincts (id), subjective individuality (ego) and society/culture (superego) are not entirely bad. Rather, they are simultaneously good and bad. After all, aggression is naturally regulated from the age of 4 in most children. You see, the brain circuitry that governs empathy is as deeply rooted and ancient as the one that operates aggression * and it works like a 'natural disciplinarian' as it prompts the capacity in children to assimilate the distress of others. This is why, for example, when a child begins to cry in a room, others follow suit. But, it just happens that in some little kids that circuitry needs an extra push from mum and dad.
---
Peterson, J. B., & Flanders, J. L. (2005). Play and the Regulation of Aggression. In R. E. Tremblay, W. W. Hartup, & J. Archer (Eds.), Developmental origins of aggression (pp. 133-157). New York, NY, US: Guilford Press
Apa Psycnet -Play and the Regulation of Aggression
CIHR /IRSC - Physical Aggression During Early Childhood: Trajectories and Predictors
The Functional Neuroanatomy and Psychopharmacology of Predatory and Defensive Aggression
Chimp Early Learnings | Attenborough: Trials of Life – BBC
---



For further information about children's tantrums please take a look at @suzanrs post: Caveman baby, modern baby - Tantrums and the human fight condition.
Dear Reader,
Thank you so much for taking the time to read my post once again. I wish you a wonderful weekend 💖