Psychology Addict # 64 | The Romantic Love Delusion.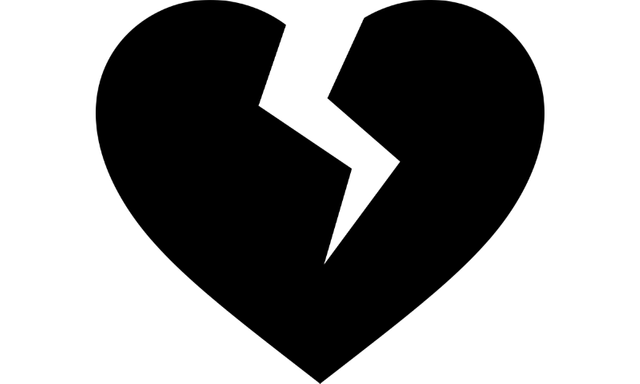 Romance refers to strong emotional feelings featuring courtship behaviour towards another person. Delusion is a term that describes beliefs that are sustained despite the lack of evidence or sound arguments. My discussion today will focus on how certain such beliefs can perturb our thoughts and take from us the possibility of leading a less tribulated life. The belief in question today is that of romantic love and the domain which it greatly affects is long term relationships.
The OECD family database shows that from 1970 to 2008 divorce rates more than doubled across the areas of the world they conduct research in [1, 2]. The purpose of this post is not to develop a critique of divorce statistics. Therefore, the previous data mostly aims at situating us in relation to the figures that have prompted me to write this piece. These figures being the chief reason why couples end up going their separate ways.
For example, Gigy and Kelly's [3] study on reasons for divorce revealed that growing apart, boredom with the marriage and conflict were the most frequent factors that drove marriages to an end in the mid 80's. Fast forward to 2017, and the picture is similar, 44% of divorces take place as a result of incompatibility / partners growing apart [4]. With the remainder 56% resulting from a variety of causes ranging from infidelity (18%), physical/mental abuse (6%), drinking/drugs (9%) to various others (23%) [5].
The Role of Expectation.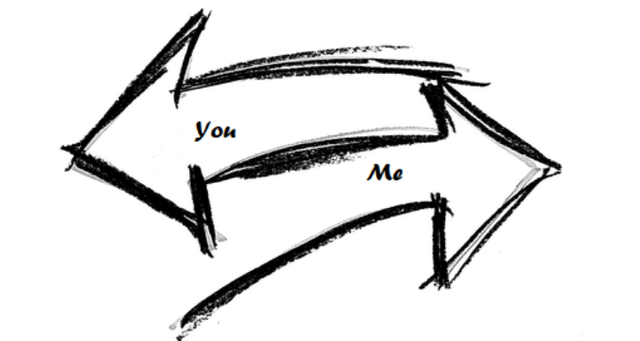 Now the question I have asked myself over the years is: do expectations play a part in such scenarios? If so, what is it that people expect when they get married?
Obviously the socio-cultural and historical context can give a good indication of what such expectations can be. Historians and socio-scientists, for example, posit that before World War II marriages served to resolve economic matters (institutional marriages). Post-World War II the underlying reasons for marriages shifted to a so to speak collaboration between the male provider and the female homemaker/primary caregiver (compassionate marriage) [6]. In that regard I suppose that my grandparents and parents had a clear picture of what to look forward to as well as something concrete against which to measure their aspirations.
But then, what to expect from a romantic relationship in the age of individualised marriage? Which, according to researchers, centres around the fulfilment of individual needs, self-growth and personal satisfaction alongside shared intimacy [7]. It seems quite self-explanatory as to why spouses put an end to their relationships as a consequence of growing-apart, having conflicts and becoming bored with it. If individual satisfaction is the rule of the game, compromising is out of the picture. It's each to their own. But here's a research finding not to be dismissed: divorcees who attribute the reason of their relationship dissolution to internal (self) factors (e.g. lack of self-fulfilment) are the ones more likely to experience a troubled post-divorce adjustment [8].
So, is the actual relationship the problem?
The Romantic Love Delusion.
Sadly, there are cases in which compromising is indeed impossible. After 4 years of much negotiation Simon and Mirian broke up. Simon loved Miriam, but didn't want children. He also didn't feel it was for him to take Mirian's dream of becoming a mother away from her. At the same time Miriam wasn't prepared to give up motherhood for Simon, despite her feelings for him. In a case that shows how love - although indispensable - is not the only tool required for a romantic relationship to last and function well. A lot of people are surprisingly unaware about this.
I guess this is the starting point of most couple's problems: The difficulty of reconciling such idealization with reality. According to cultivation theory the most influential story teller in Western societies is the entertainment media, which in spite of their unrealistic representations of love stories, for instance, people still embrace them as normative [9]. Something which is reflected on Hefner and Wilson's [10] research that demonstrates how young people's beliefs about relationships are based on romantic comedy narratives.
In my opinion, continuous, pervasive narratives like "all you is need is love" "finding one's soul mate" or "living happily ever after" give rise to a pre-mature rejection of reality. This is precisely what Linda & Charlie Bloom discovered through their relationship-counselling work. They saw that most divorcees are at a 150% higher risk of ending their next marriage due to being under the illusion of not having met "their soul-mate" yet [11]. "Our soul-mate" that person in whose company life is permanent bliss.
Do such people even exist?
Yes, Soul Mates Do Exist!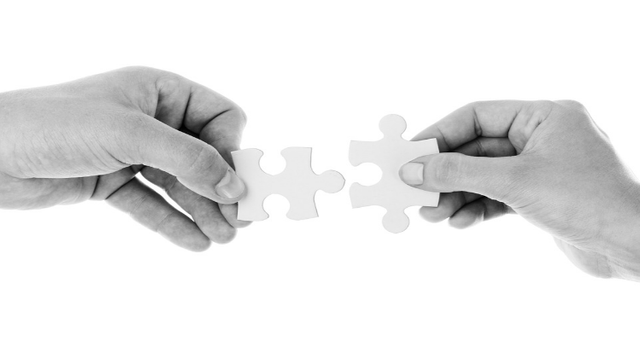 Not only do they exist, but chances are you're already in a relationship with yours. It's just that they aren't quite what we've been told they are. It was poet V. Tugaleva who pronounced "A soul mate is not found. A soul mate is recognised." True words. You see, it happens that the depiction of relationships we're bombarded with since we're children (e.g. through fairy tales) is far from accurate. Anyone who's been in a long term relationship will agree with me on this.
For starters, the passion that brings the couple together to begin with does not last forever. It's rather full of ups and downs [12]. Second, the more the two lives get intertwined the more negotiation is required. Because no two personalities are precisely the same, disagreements are bound to arise to varying degrees. Finally, it is through such disagreements that we learn our other half is not exactly a reflection of our desires, feelings, thoughts and goals. This is a realisation that has the potential to disrupt the couple's sense of closeness. And it is from this point that many relationships begin to crumble. As the partners believe that when the aforementioned incidents take place 'the relationship is not meant to be' [13]. Then, they give up on each other.
Mostly because they fail to recognize that person they fell in love with as their much sought after soul mate.
Why Do We Fall in Love?
Theories explaining why we fall in love are aplenty. The romantics explain the phenomenon as a mysterious flow of powerful feelings, psychoanalysts propose it to be the extension of one's ego boundaries, biologists argue that romantic love is just a trick of nature to ensure our species is perpetuated. And TV informs us that it's what results from the meeting of eternally passionate spouse 'a' with an always jolly, worry-free spouse 'b', whose love was born at first sight in an idyllic setting.
But it is Plato's theory that I turn to when I'm approached by those going through a rough patch in their relationships and when I, myself, am frustrated with mine. Plato argues that when we fall in love what is truly happening is the identification of qualities in the other individual which are lacking in ourselves [14]. For example, according to Plato I fell in love with my husband because he is spontaneous, while I'm a serial-planner. Because he is hands-on, while I have to consider and reconsider something a thousand times before I put them into action, and so forth.
In this way, through romantic relationships, Plato posits, partners become a little like each other, and therefore acquire increased possibilities of reaching their full potentials. I have a feeling that Plato would've been pleased to learn that we're in an age of individualised marriage. For, his notion of love was that of two people embarking on a path of self-growth. Although, he would've been disheartened to see how rather than helping each other to do so together. Some just expect self-fulfilment to come to them (from the relationship) as their responsibility towards achieving it is replaced by sheer entitlement.
Love As a Kind of Education.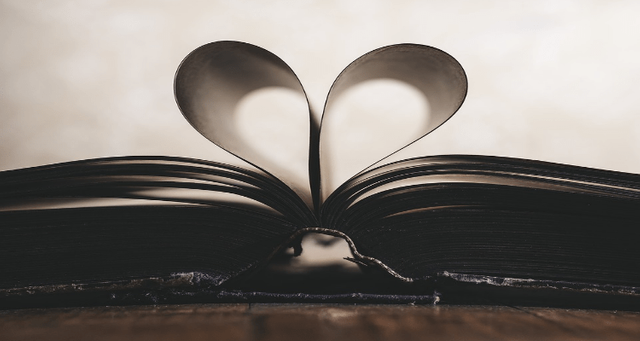 I guess this is what happens when we understand love as 'finding the one'. That individual who is perfect just as they are and accept us just as we are. If anything, this is a romantic, deluded assumption that only serves to undermine relationships. Well, that and our inherit egoism and pride. How many times have you thought to yourself, or even pronounced to your spouse: 'if you loved me just as I am, you would not attempt to change me'.
As you know, Plato was a huge advocate of education. So, it will come as no surprise to you that he also thought of love as a means of learning, of acquiring knowledge. In his work The Symposium he argues that we can only really love someone who is able to help us become a better version of who we are. Here, he discusses that a promising relationship does not have to be a requirement of people loving their other halves precisely for who they are. Instead, a successful marriage should require each partner accepting that sometimes they'll assume the position of an (kind) educator, and other times they'll assume that of a (humble) apprentice [15].
Please remember that a kind educator turns to constructive criticism instead of aggressive accusations. In a process that facilitates the apprentice to adopt an open-minded stance rather than a defensive one. Still, this is a dynamic with the inevitable potential of bringing about tempestuous weather. But the way couples enter and come out of such storms largely depend on how antagonistic they are towards each other's attempt of changing improving one another. An attitude that essentially stems from how informed/accepting each partner is about their own incompleteness and imperfections.
---
Image Source:1,2, 3, 4

Reference List:
1 Marriage and divorce rates.

2 Divorce rates around the world.

6,7,11 The epidemic of gray divorces.

8 People's Reasons for Divorcing: Gender, Social Class, the Life Course, and Adjustment.


9 Mass media influence on sexuality.

10 From Love at First Sight to Soul Mate: The Influence of Romantic Ideals in Popular Films on Young People's Beliefs about Relationships.

12 The endurance of love passionate and companionate in newlywed and long-term marriages.

13 Regulation of Romantic Love Feelings: Preconceptions, Strategies, and Feasibility.

14, 15 Plato (2003), The Symposium, London-NY, Peguin Classics.


Thank you, my dear reader. For once again taking the time to stop by my blog.
Much love & piece of mind to you all <3
Love is simply the name for the desire & pursuit of the whole.
Plato, The Symposium.