Psychology Addict # 37 | What Do you Do When Things go Wrong?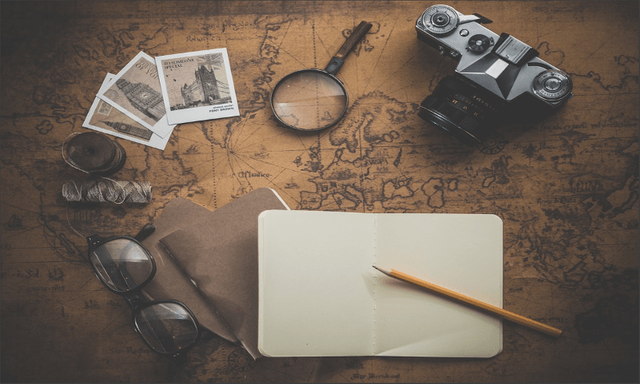 I was at my desk when my mobile phone rang and displayed who was trying to reach me: Sandra (not her real name). I took a deep breath before I answered. I knew what the phone call was about: she'd found out that her ex-husband had a girlfriend. It had been 8 months since they separated, since then Sandra had embarked on a downhill journey. She said 'Abigail, I spent the entire weekend crying, the only interaction I had with someone over the past 2 days, was an exchange of messages with my son.' I then thought to myself, 'good, Sandra has reached rock bottom, there is only one way left for her now: upwards.' Unfortunately, 6 weeks later I realised that I had naively overseen the third option available, and the one that Sandra actually went for: to remain there at the bottom.
Whenever I talk to people who find themselves emotionally distressed, if appropriate, I adopt certain euphemisms to lift heavy tones from the conversation. For example, I prefer calling that place where we all are taken to when we are enveloped by fear and sadness The Dark Forest; or, when someone tells me 'I spend a lot of time thinking of my past'; I say, 'Oh! You've been time travelling'. Depending on how grave the other person's mood sate is sometimes these 'terms' even yield a half smile.
I do this because of the role priming plays on our emotions. There is a classic experiment in psychology, carried out by John Bargh and his colleagues, that consists of two groups of students - between the ages of 18 and 22 - having to assemble short sentences from a set of preselected words (e.g she blue prefers it best). Group 1 was given mixed up words that were related with being older; for instance: wrinkle, retired, Florida, forgetful and so forth. Group 2, on the other hand, was spared of such words. After everyone had assembled their sentences, the experiment began; Bargh asked the participants to walk down the hall and enter another room where another experiment would take place. However, that journey from A to B was the experiment itself. Lo and behold, the young people who had been dealing with words related to ageing took longer to get to the other room than those from group 2; because they moved significantly slower (This study is now commonly known as the 'The Florida Effect' ).
You can see how 'time travelling' may lighten up the mood a little during a conversation with someone for whom 'the past' is already associated with anxiety and difficult feelings. There is a small chance that that person will walk away from the talk feeling slightly better just because of that. This, in turn, might even cause them to revisit certain memories in a more assured manner.
The Dark Forest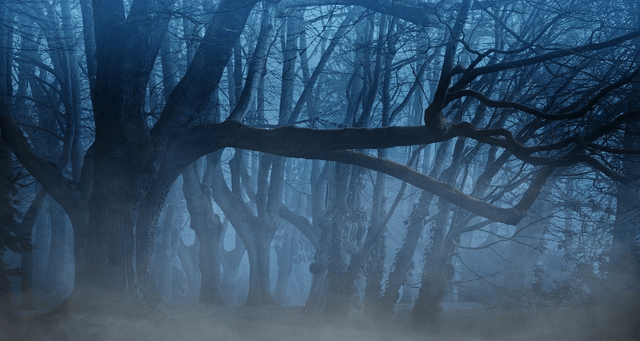 Remember, you're the one who can fill the world with sunshine
Snow White
So, there was Sandra, in the Dark Forest. A place that brews obsessions, ill-feelings and unhealthy habits. Before the turmoil, she taught Yoga in a studio she rented overlooking the city park. Also, her home-made vegan lunch boxes were selling like hot cakes. She was building her brand! But then, during the crises, she abandoned her 16-year philosophy, gorged on sugar-loaded foods, started smoking, and stopped selling her products. Her loving son had the good sense to hire an instructor to replace her in the studio, he kept the books going; but now they had to pay a qualified Yoga teacher, which meant way less profit. Things were bad.
In his book The rise and fall of the third chimpanzee J. Diamond discusses the fact that despite self-destructive behaviour being a trait seen in the evolutionary time scale, it has only developed recently. He argues that even toxic-substance abuse "has precedents in animal displays"; however, engagement with it, he continues, depends on a built-in cost benefit system which, in us humans, "has gone awry".
Genetic, environmental and psychological factors play a part in making some people more vulnerable than others when it comes to this. I remember when my father passed away, he had been sick for years. When he died (over 10 years ago) I was consumed by anger. It took me months until I realised I was actually angry at life, at how unfair it was. Why my family? Why my father? He was a good man.
My anger slowed me down. I had trouble concentrating, and even though I was always tired I couldn't sleep. Because of that I avoided socializing with family and friends. Unlike Sandra, I didn't resort to addictive substances. I was never drawn to any of them. Instead, I became a living dead; and, very much like Sandra focused on 'I hate him', I focused on 'How unfair'.
What do you Focus on?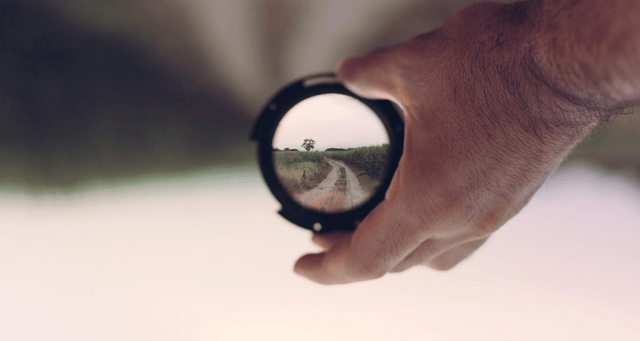 All you touch and all you see is all your life will ever be
Pink Floyd
---
If you are in the mood & have the time, please take part in the following experiment. It lasts 1 minute and 21 seconds. If not, just keep on reading. However, beware of the spoiler :)
Selective Attention Test
---
In one of my classes on the subject Attention we were asked to participate in an experiment. All we had to do was to count how many times the individuals wearing white tops passed the ball to one another. I was glued to the screen diligently counting the passes. 'How many times?', 15! I confidently replied. Correct! I was informed. I felt proud. Then, I was asked 'Did you see the gorilla in the room?', 'Whaaa? 😧
The invisible gorilla is both a study and a book by psychologists D. Simons and C. Chabris about innatentional blindness, which explores our brain's limitations in processing what is around us. It basically says that if you don't focus on something, you won't see it. Had I seen the person in the gorilla suit, like nearly 50% of the participants did, I would have thought impossible that it could be dismissed. Well, those who saw it were shocked by the ones who responded 'What gorilla?'
Nevertheless, what surprised me the most about that experience, though, was my certainty of the no gorilla. Not only didn't I see it, but I was sure that it had never been there. Just because I didn't notice it. How cocky! How, then, could the fairness that also exists in this world become apparent to me? How could Sandra enjoy higher levels of subjective well-being if all she focused on was on the ill-feelings towards her ex-husband? How can you find the good in people if all you look for is their flaws?
Mapping The Way Out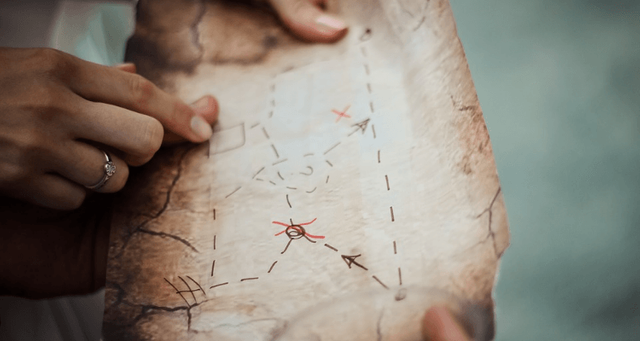 The first thing to do when facing a problem is to map it. By mapping a phenomenon we can make more accurate observations and design the most efficient course of action according to the desired possible outcome.
When Snow White first found herself in the Dark Forest she reflected "all the things I have been through, and all because I was afraid." (In many ways I was afraid of a life without my father around. Similarly, Sandra was terrified of being single – she told me so later on). Snow White then queried "what do you do when things go wrong?", upon that reflection she sang her way towards security and light.
As for me, I swam my way out of the Dark Forest. I called my brother and told him "let's start swimming again" he promptly took up the offer. Soon, I was sleeping a little better, I gained some weight and looked healthier. I could concentrate and, once again, be efficient in what I did. In seeing us being up and about, my mother, in turn, became stronger. The ball was rolling again.
But, where is your destination?
Well, like @lordneroo puts it "the desired possible outcome". Mine was/is emotional stability. With this aspect of life under control one is able to widen perspectives, to be prepared for opportunities when they arise, to comfort those in need. Life adversities become less disruptive and temptations are easier to be resisted because the present moment is already thrilling.
Are you emotionally stable?
There is always room for improvement when it comes to this. ✤ Are you appreciative of all that you have going on for you? ✤ Or, are you solely focusing on the negative aspects of life? ✤ How do you behave when life takes you to the Dark Forest? ✤ Where are you heading to in terms of subjective well-being? ✤ Do you have a destination at all?
By integrating constructive practices and approaches in our daily existence they become our second nature. In the words of D. Kahneman, they become System 1: a thinking process that is quick, automatic that requires almost no effort. You see, Sandra needed a little help with that. Sandra's automatic response to misfortunes was to aimlessly run around the Dark Forest, fall into swamps and trip over undergrowths. Some people are like that. If that is what they do, that's what they will do. It is their second nature.
Luckily, for Sandra, and for all of us, our brain can re-wire itself. What this means is that experience can actually modify its connections. This is why Kahneman proposed that System 2 (effortful mental activities) can change System 1. In other words, if Sandra made a habit of calming herself down, of seeing things more objectively and expanding her views of the world; with time, her reactions to life's adversities would became less devastating for her and those around her. She would begin to think more clearly and with no hurry, she would calmly embark on her journey out.
Off Sandra Went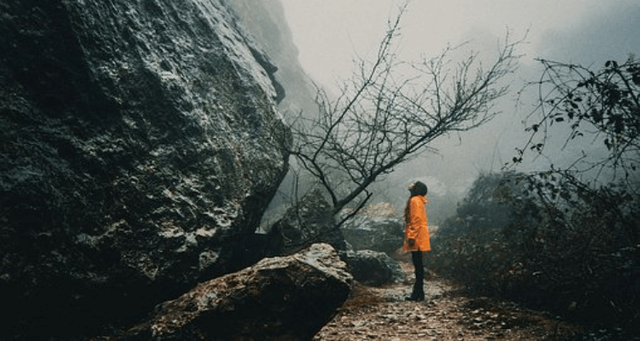 She said 'Abigail, I want to be like I was before'. I nodded, but I secretly knew she actually was going to be better; because on top of everything, she would then know of her inner-strength. And she did. Last time I heard from her she had stopped smoking, was sleeping without the aid of medication and was receiving more lunch-box orders than she could cope with. She was still preparing (physically) to start teaching again. 'She said laughing; I still have some wobbly bits to get rid of'. To the news that the husband's girlfriend was pregnant she said with a dose of disdain and disappointment 'people will think it is his grandson'.
Examples like mine and Sandra's just reinforce what Bohart and Tallman stated: "there exists an inner self-healing, self-righting capacity that people mobilise – provided that they have the right tools - no matter how emotionally troubled they are". I learnt that life is still wonderful, despite my father's absence. In the same way that Sandra understood that there is nothing terrifying about being divorced.
Now I just need to find out how Snow White is doing :)
---
Reference List:
Automaticity of Social Behaviour: Direct Effects of Trait Construct and Stereotype Activation on Action
Bohart, A. C., and Tallman, K. (1999). How clients make therapy work: the process of active self-healing. Washington, DC, American Psychological Association.
Chabris, C. F., and Simons, D. J. (2010). The invisible gorilla: and other ways our intuitions deceive us. New York, Crown.
Diamond, J. M. (1991). The rise and fall of the third chimpanzee. Radius.
Kahneman, D. (2011). Thinking, fast and slow. New York: Farrar, Straus and Giroux.
---


My Dear Reader,
I told Sandra I would be writing about her today on my blog. She felt proud that others could get inspired by her story, and like me, she is very much interested in finding out whether you ever found yourself in the Dark Forest; if so, how did you map your way out of it?
Thank you so much for taking the time to read my work.
You know this means the world to me 😊