Mass control methods
Mental control, the existence of parallel worlds, fiction and reality, artificial intelligence, the accelerated advance of technology and the way in which human beings are easily suggestible to make us consume massively some product or accept a presidential candidate, even to adhere to some stream of philosophical thought and even accept the hypothesis of extraterrestrial beings, are things that arouse my interest about the mechanisms of mass control.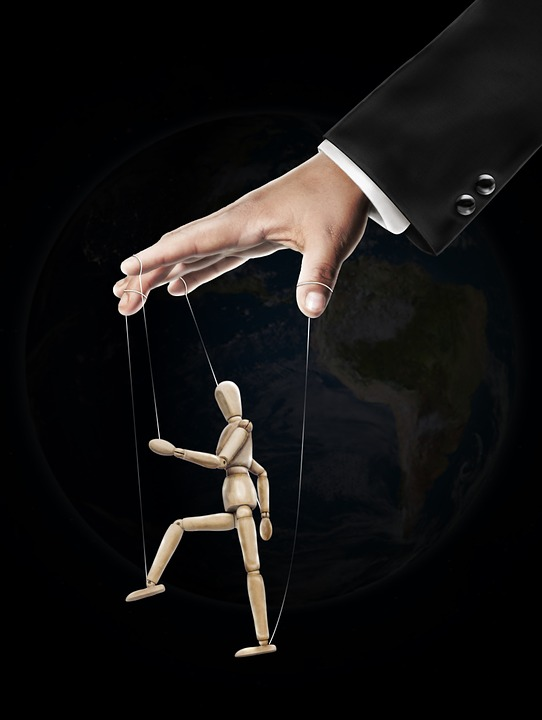 Source
---
It is convenient to remember the famous MATRIX movie in which human beings were part of a virtual reality, where those who lived a "normal" reality if we can call it that, suddenly woke up to the reality of a parallel programmatic universe where human beings were grown in a kind of virtual farm.
Approaching a little more to our current reality and leaving aside some of these conspiracy theories, I want to share with you some mass control and manipulation methods that politicians, companies, sports teams, religions and social groups use in order to maintain the interest of people or simply to manipulate the opinion and the behavior of masses or a certain social group.
Many authors and scholars of social behavior have written about this topic, bringing up various methods of mass control, of all of them, today I want to mention three of which I invite you to discuss with me.
The education
In the first place we have education, it is the most basic form of indoctrination. If we take into account that governments have control of what we learn from children, through it they shape us from childhood telling us the cultural and political history of our countries from a particular point of view, what they teach us will be decisive for our behavior the rest of our lives, accepting the "good" or "bad" according to the particular criterion of the system or the whim of those who control power.
In the recent history of Venezuela changes were introduced in the educational curriculum, applying an alleged correction of history in our country names, dates of patriotic celebration, name of historical monuments were modified, going on to tell the story from a different point of view. that we already knew, creating a confusion of history, now we do not know if the real story was as they had before and was embodied in the texts or what is being written in this new stage of our country.
We could say that each one tries to manipulate the story in such a way that the events described can favor their particular project, at the same time make see the error or the manipulation of the other to enjoy the approval of the group and benefit from that.
Who manipulates? Who tries to control the masses?
---
Publicity and propaganda.
It is a method widely used by politicians and marketing companies in order to sell some product that you may not even need, a political option for some public office of someone who ends up being the least suitable person to occupy this position.
Advertising and propaganda are so powerful that they can manipulate your intention to vote or your opinion about a particular product.
In Venezuela in times of elections, in addition to banners, billboards, television, radio and social media advertising, it is very common to see trucks on the street with very powerful sound equipment, although it may seem like a lesser method, it is really effective to carry the message to the subconscious of the people, the method is the following: they hire an artist to write or make a version of a very popular musical theme and these trucks go through the sectors, the streets all day carrying that message, the final result is that although you are not good for music, somehow you end up learning that topic, singing and sympathizing with that particular option.
For some reason they say that music is the universal language!
---
Food
One of the most basic and essential needs of the human being is food, since time immemorial the man sown, raised, and fought for their food, but based on those same food needs man takes advantage of his neighbor and using that need manipulates , exploits and controls certain social groups, until they come to exercise control of entire nations.
The shortage of food, the hyperinflation that destroys the purchasing power of the Venezuelan, has placed him in a situation of vulnerability before the people who hold power in the nation. This has made many public employees, housewives, unemployed and students afraid to raise their voices against a regime that curtails their rights, but that has control of the country's few foods, the fear of not receiving a food bag. , or lose some benefit of a government bond, have caused a large number of Venezuelans to exercise an accomplice silence for fear of losing part of the "benefits" (if it can be called benefit) in terms of food.
---
Conclusion
The ruling class, the existing elites on the planet, the most economically powerful, are always looking for a form of domination, a control mechanism through which they can exercise power over the weakest or least favored class, regardless of the status of equals in Regarding nature, nor respecting that we are all human beings, that we were born being the same.
We are the human race, there is no higher one!
Now I want you to give me your opinion about it. What do you think about the mechanisms and methods of domination and crowd control? Do you think you have been the object of any of them? Do you think that everything in the world obeys a massive manipulation?
I will respond kindly to every comment you wish to make.
Let's make this a true social network! Let's build the future together!
---
@crypto.piotr - @juanmolina - @lanzjoseg - @jadams2k18 - @fucho80
---