Seeing faces everywhere!
I am surely not the only person having this features set in their brain. Most likely you have had it as well, when you are staring at the sky to the clouds or something equal to that. I always thought it was because I have a big imagination, but there is actually a name for this: Pareidolia
Yeah I am talking about seeing faces in objects and I am really sure you see it too!!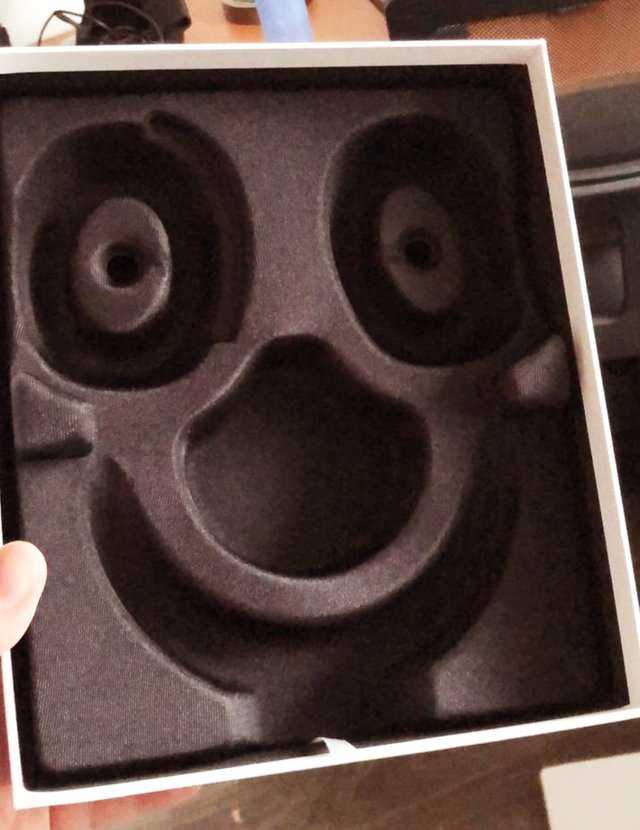 Not this is not your average super happy smiley face, but this is actually a box where a set of head phones is in. But come on, when you look at it this is the happies headphone box alive right!!!
So when looking at some background on people who also have the tendency to see faces everywhere (and I know you are out there, I am surely not the only one, I even live with one hahaha) there are multiple things to be found even you look at a page as lenstore.co.uk who are referring to pareidolia as a sweet souvernir from our ancestors. This feature was because in the prehistoric times, it was better for you to recognize faces and shapes as soon as you could, to have a better likeability (damn this does feel like milleneals after all). Because it the elder ones would like you, there would be a bigger chance on food, ergo on survival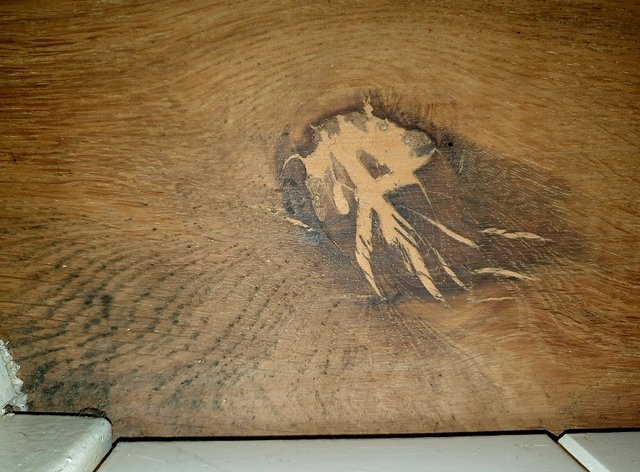 Maybe this is a better example where not everybody sees something in here. This is a wooden chunk on a normal wooden floor. Most people will not notice it, but everyday when I walk here I see a super unhappen screaming crying face in here. But also a pooing jellyfish :)
I often have to think about the shrine of Turin when seeing this wooden floor as well. In the shrine of Turin people want to believe to heavily that Jezus was in there that a set of contrashadows is the 'proof' that he was in there. Interpretation I would say. Often it is said also in the English Wiki on pareidolia as well as in the lenstore site is that religious people have a bigger tendency to experience the phenomonom of seeing faces. I don't consider myself as a religious person, but definitely as one with a big imagination. Is that the key to this maybe?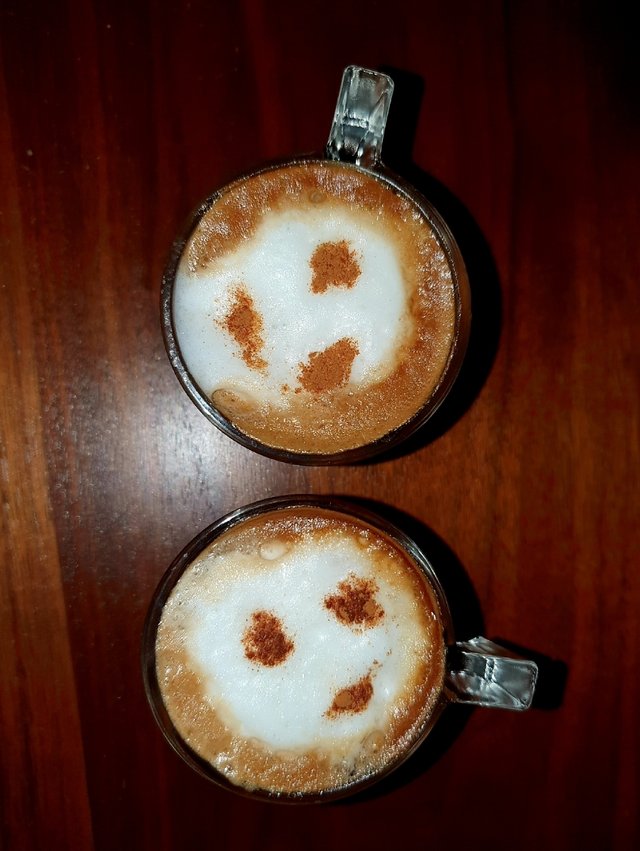 For most people just a coffee with some cinnamon on it, for me surely the most happy coffees in the world!
Well whatever the reason of this may be, I consider this a happy skill to see small bundles of joy in everything. Maybe this would not be such a bad thing for others as well to see some pooing jellyfish along the way a bit more.
Do you also see faces in every day stuff? Give me some examples!