Why Moral Comparisons May Be More Painful Than Social Ones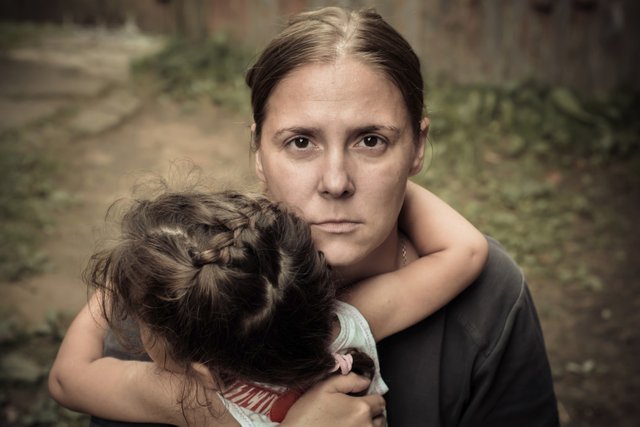 ---
Introduction

---

As part of my plan to return to work I have been looking at updating some of my knowledge of medical and psychological research.
I have also used the opportunity to look into things which I feel may be of interest to those on Steemit particularly when it applies to behavioural economics and the motivations behind certain actions.
Morality, altruism and charity are subjects of particular interest to me and I came across a paper which looks at these issues from an unconventional perspective:
---
Today's Paper by Monin
---
Are Moral Comparisons of Greater Personal Importance than Social Ones?

---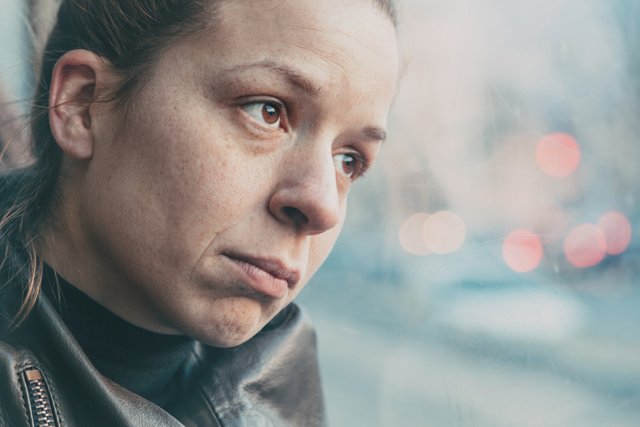 One of the basic thrusts of the paper is that previous research has looked at moral comparisons as being very similar to social comparisons.
The idea has been that we treat potentially unfavourable comparisons whether they apply to socioeconomic markers (like wealth) the same way that we do moral examples (e.g. charitable work).
Monin's central hypothesis is that there is a distinction and that we treat moral comparisons with an even greater degree of importance and relevance than social comparisons.
This can give rise to stronger defensive responses when such comparisons are deemed to show us in an unfavourable light.
---
Reality vs Achievement/Opinions vs Abilities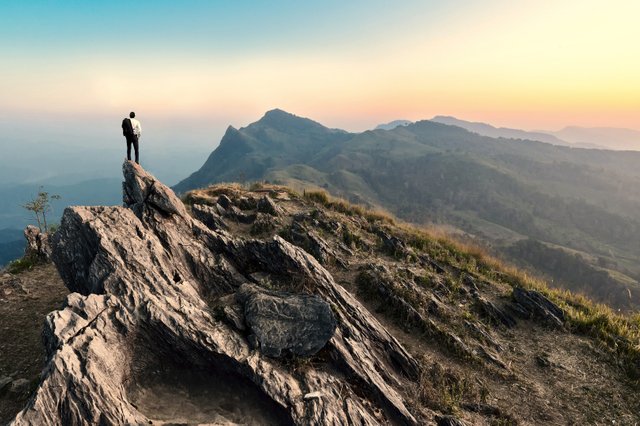 Monin refers to the work of Kelly who proposed that we evaluate the morality of others in two main components:
A reality system. This relates to the ability for a person to determine right from wrong.
An achievement system. The ability for the person to follow through on that perception.
Another way of describing this is to look at the reality system as "the domain of opinions, whilst the achievement system is the domain of abilities".
This creates a dilemma in the question of what is more important in moral terms - the opinion itself or the ability to follow through?
Are they both necessary for good actions to be "morally valid"?
Monin chooses to look at these issues in the domain of what is known as "upward moral comparison".
---
Upward Moral Comparison

---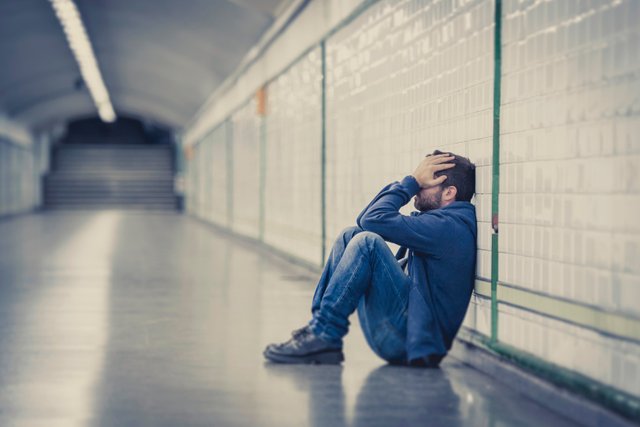 To put it simply this is a situation where one is comparing oneself to someone who may be deemed to be morally superior in a certain situation.
For example, you are out shopping on your day off and see someone you know helping tend to the homeless.
By seeing someone taking part in an apparently selfless act, whilst you yourself are doing something which may be deemed selfish you may engage in an upward moral comparison.
---
Upward Moral Comparisons Can Be Positive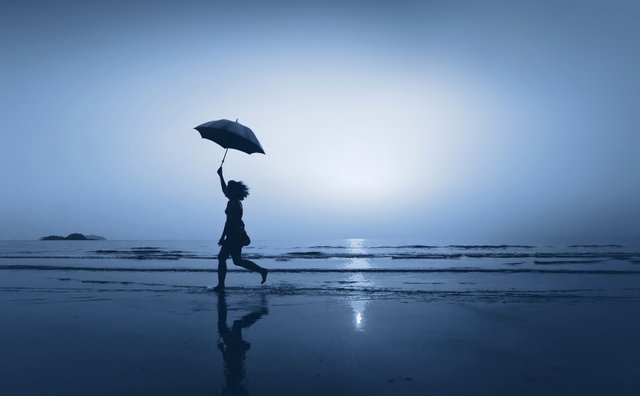 Monin makes it clear that these comparisons can have positive results.
There is existing evidence to suggest cases where they can be considered "uplifting" and lead to inspiration to do the same - something referred to as "elevation".
Monin highlights some problems with such research in that the way it is framed and obtained may lead to a biased interpretation and incomplete picture.
By asking people to volunteer cases where they witnessed moral beauty, one runs the risk of obtaining a biased sample of people's reaction to moral others, like asking subjects to describe a romantic interest, and concluding that universal love rules the earth.
A very valid point I feel and this also additionally speaks to another related issue which is that of mental framing and how that can potentially skew the validity of enquiry.
---
The Dark Side of Moral Comparisons

---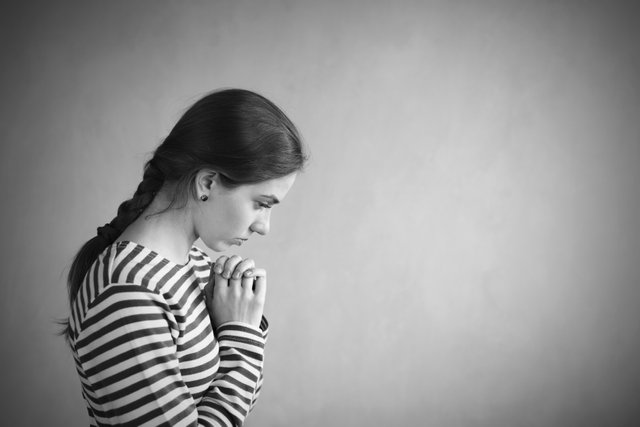 Monin is therefore more concerned with looking at the potential darker side of these issues - something we are perhaps not confronted with very often because (in my opinion) it makes people uncomfortable.
We propose here that moral behavior can constitute a threat when it suggests to the perceiver that she is not as moral as she could be, and that the specific action called for by the self resembles reactions documented in other cases of self-threat.
I think this is a very valid stance and one that I think most of us have seen personal anecdotal evidence of throughout our lives.
We may even have noticed this trait in ourselves if we were brutally honest in our introspection.
---
Elevation vs Resentment

---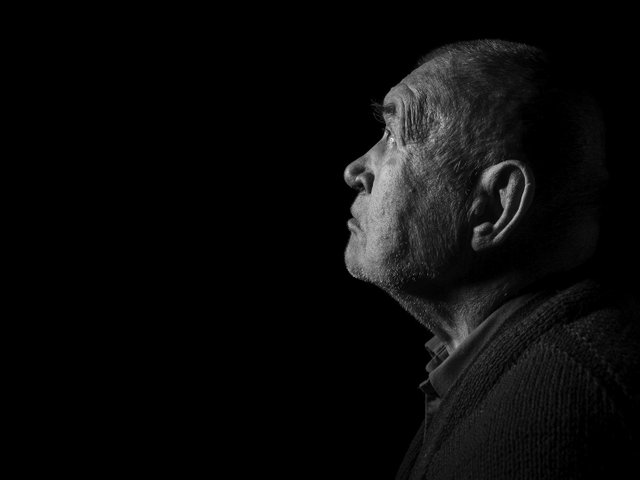 Why is it that in some circumstances people find an upward moral comparison "elevating" whilst in others they feel resentment?
There are a number of theories which describe various elements which may govern this.
---
Alicke
One example put forward by research done by Alicke suggests:
The nature of the subject vs. the target's relationship.
The importance of the comparison dimension for the subject's self concept.
The comparison's ambiguity.
The subject's need for accuracy.
---
Festinger
Festinger suggests that:
"superior others are more threatening when they are similar, whereas dissimilar others can be dismissed as irrelevant.
In the moral domain, comparison others may be deemed irrelevant because their morality is vastly superior to ours, but also because differences in related attributes enable us to explain away moral behavior as due to non-moral causes."
---
Festinger's theory can be seen as a condensation of Alicke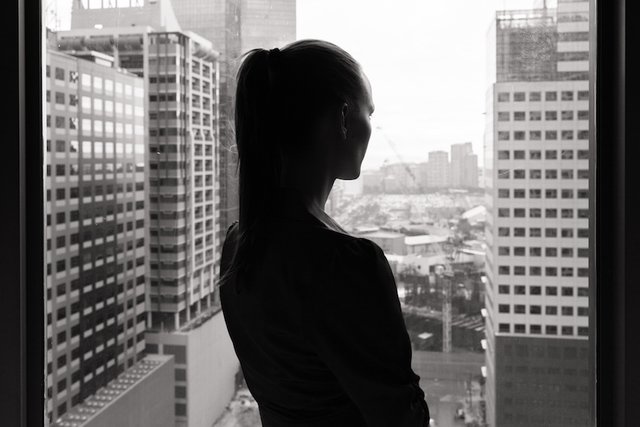 For example if we see someone who is so socially separate from us that we cannot even imagine what their life is like:
We can be deemed to have very little relation to them,
Further we may perceive greater ambiguity in their actions.
We may seek less accuracy in the information which we use to judge them.
Using another example if we were to see a figure like Gandhi or Jesus then it is less likely that we would feel threatened by the moral comparison because we would deem them to be on a level so far above us that it would pose no negative interpretation of our situation.
On a different note, on seeing a celebrity doing charity work, we might see their lives as being so detached from ours that there would again be no perceived threat from moral comparison.
---
Mussweiler et al make another assertion:
When people's initial assessment is that they are similar to the target, they seek information confirming this premise, and end up assimilating with the target, and vice-versa.
---
The Uniqueness of Moral Comparison

---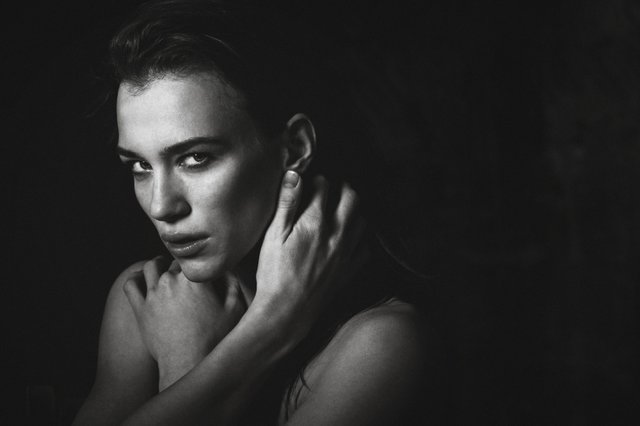 Monin argues that:
"the sting of unflattering comparisons is greatest in the moral domain, because it can lead to three types of experiences that are especially aversive to individuals:
Moral inferiority,
Moral confusion, and/or
Anticipated moral reproach
---
1) Moral Inferiority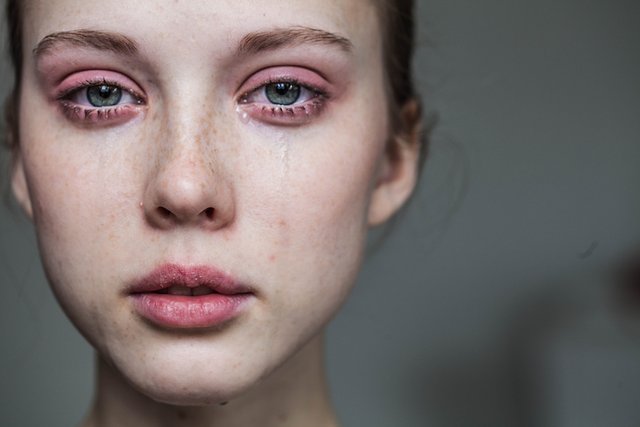 Monin argues for the near universality of perceptions of morality (irrespective how people actually behave).
I think for most individuals that makes sense (putting aside those with antisocial/sociopathic tendencies).
In this vein evidence is put forward that morality is held in higher regard than other qualities and abilities such as intellect.
This leaves us open to a greater fear of falling morally short compared to other types of comparisons with other people. A good demonstration of this is known as the Mohammed Ali Effect:
---
The Mohammed Ali Effect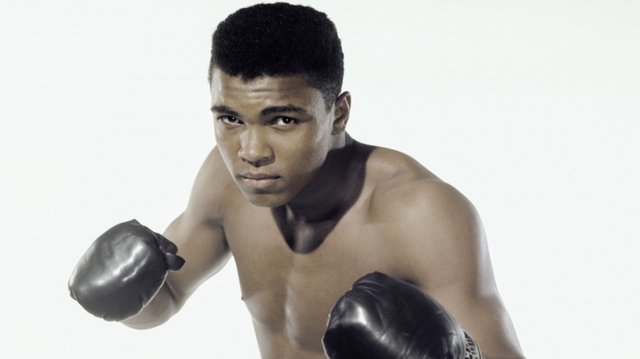 Before being drafted and refusing induction into the army in 1967 heavyweight boxing champion Mohammed Ali was asked whether he had really failed the the army mental examination or whether he had deliberately faked a poor result. Responding with a wit that belied his claim that the failure was genuine, Ali quipped, "I only said I was the greatest, not the smartest."
When Ali says "greatest" he is referring to something other than being "smart".
The implication is that he is referring to morality which is therefore greater than intellect.
---
Moral Confusion or Lack of Moral Awareness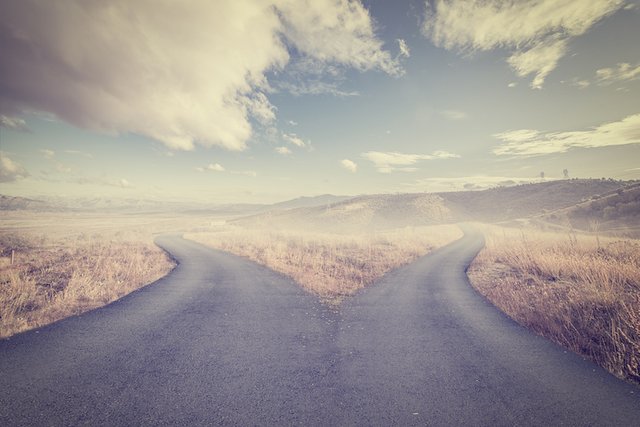 A further reason for why the moral actions of others may be upsetting is that they can:
"reveal a line of behavior that one did not even ever consider. It's not necessarily just that moral others took the "road less traveled" – it's that we might not have even seen that road when our path bifurcated: Moral others can exemplify a moral response that we didn't even realize existed."
This adds an extra dimension beyond just being wrong and could potentially create a further source of psychological stress.
---
2) Anticipated Moral Reproach
This basically refers to the threat we may feel from those who we perceive as being morally superior passing judgement upon us.
I lose Monin's reasoning here a little:
He seems to suggest both the importance of the person being in a higher moral standing and of it not making any difference:
Independently of how moral others make individuals feel about their own morality, they can be resented if they are perceived as judgmental and conceited
I think this suggests that how "judgmental and conceited" people are is more important than morality (which is surely a different domain and not necessarily congruent with the other two?)
We submit that people resent being reproached by others even when they don't agree that the domain of judgment is of moral relevance (e.g., dietary choices)
One implication is that this process should apply to more cases than the other two, because it also includes cases where one doesn't recognize the morality of the would-be moral other: A person may have no qualms about driving a large SUV, for example, seeing fuel consumption as utterly outside of the moral domain, but still resent the perceived sanctimoniousness of hybrid car drivers.
Again I would say that this makes the same point i.e. that it is the perceived emotions or attitudes of the other party that are considered more important than their morality or moral actions.
In this example in particular for the SUV driver there is no moral dimension so it becomes largely irrelevant.
I think this is true but I find the ambiguousness of this part of the discussion rather odd.
---
Defensive Strategies Against Threatening Moral Comparison

---

Monin goes on to discuss some of the ways in which we try to defend ourselves against the threat:

---

1) Denying Virtue

This is something I am sure we are all familiar with.

It involves ascribing hypocrisy or ulterior motives as the reason for the behaviour.

For example stating that a celebrity is only doing charity work to further there career or for publicity.

Or alternatively that someone else is doing charity work out of loneliness rather than for altruistic reasons.

It also seems that this happens more readily with positive actions and less with negative ones if current research is to be believed.

---

2) Trivialisation

This is exemplified by implying naivety, foolishness, lack of intellect and various other traits which are behind the "moral" actions and hence make them less important.

It is often accompanied by labels such as "do-gooder" and the like.

A good example would be when people see someone giving some money to a homeless person and others criticise them "because they will only use them to buy drugs".

---

3) Disliking and distancing.

This seems to be the mechanism of last resort.

If the others don't work then one can simply say that they "just don't like" the other individual.

A further step can be distancing ourselves physically from the individual - "out of sight, out of mind mentality".

One fascinating piece of personal research that Monin mentions is:

In our laboratory (Monin, Sawyer & Marquez, 2007), we have shown that liking for moral rebels depends on the perceiver's own involvement in the situation. Participants who just saw a confederate refuse to perform a decision task because of its racist undertones liked that rebel, respected him more, and saw him as more moral than a compliant confederate. However, participants randomly assigned to complete the racist task first (which nearly all of them did) actually liked the rebel less than a compliant other. For the latter "actor" participants, the rebel's stance was an indictment of their own choice, whereas the former "observer" participants had the luxury of appreciating the moral exemplarity of the rebel's refusal

This is implies a situational and order component to this dimension.

Our previous actions when deemed less morally sound in the light of the rebel's actions cause resentment rather than admiration.

---

Conclusion

---

This is a fascinating paper and I believe it is interesting because it seems to highlight some important reasons for why we behave the way we do in the face of perceived moral superiority.

Apologies for the long length of this, I have tried to condense the discussion down but these types of topic tend to be quite verbose in nature.

I think the problem with much of this sort of information is that whilst it seems to make rational and logical sense from various theories of mind, it is hard to study in an entirely scientific manner.

This is what makes psychological issues both fascinating and confounding in equal measures.

That said I can see numerous parallels with the points that Monin makes when it comes to my own experience in life.

What do you think? Have you confronted this yourself? Do you think this applies to your personal experience? Do you have any examples?

Let me know in the comments.

---

References:

---

Monin, B. 2007. "Holier than Me? Threatening Social Comparison in the Moral Domain." Revue Internationale de Psychologie Sociale. cairn.info. http://www.cairn.info/revue-internationale-de-psychologie-sociale-2007-1-page-53.html.
Van Lange, Paul A. M. 2016. "Being Better but Not Smarter than Others: The Muhammad Ali Effect at Work in Iterpersonal Situations." Personality & Social Psychology Bulletin, July. Sage PublicationsSage CA: Thousand Oaks, CA. doi:10.1177/0146167291176012.

---

---

---

Thank you for reading.

---

Before you go have you filled in the Coinbase form to list STEEM? It only takes a few seconds. THIS POST shows you how.

---

If you like my work please follow me and check out my blog - @thecryptofiend

---

All uncredited photos are taken from my personal Thinkstock Photography account. More information can be provided on request.

---

Are you new to Steemit and Looking for Answers? - Try:





---