Can we create a positive change?
Hello, Steemians. In this post, I will be talking about human nature and does it have any effect on our behavior. How much of what we see in a world is a result of nurturing? Can we create a positive change in our lives and in the world? I think these are crucial questions that we need to ask ourselves. So, we can start. 
Don't accept information in this post or any other without critical thinking. The absolutely worst thing to do is to just accept information without thinking about it. Everybody needs to determine the veracity of information for themselves.
Human nature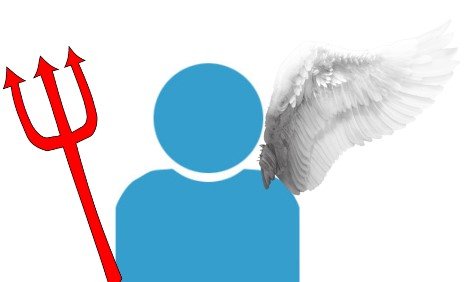 Source: https://images.google.com/
Human nature has little to do with the behavior of people. Their behavior depends largely on the environment and nurturing. A child is basically like a blank hard drive. First 6 to 7 years, a child takes information into itself like a sponge. A child at this age cannot filtrate information to find out if the information is correct, so it just takes all information available without discernment.
This is the most important time in the life of a human. Everything that child learned in early childhood will likely determine the course of a life of a grown man. Of course, it doesn't have to be like this if there is will to examine the subconscious mind and if there is a strong desire to work on oneself. 
Carl Jung: "Until you make the unconscious conscious it will direct your life and you will call it fate."
Human nature as an excuse not to work on oneself
If we accept that we can't change anything, we won't try to do anything. This comes from the notion that genes are unchangeable, that they determine every aspect of life and that we are powerless to do anything about it.
Research in epigenetics confirms that this is not the case. Epigenetics literally means beyond genes. We can change our gene expression by changing the environment, our habits, our thinking... You can look into works of people like Bruce Lipton and Joe Dispenza to see some incredible examples of this.
When you are assured that genes are the ones that are running your life and that you can't influence any change in them, then you have the excuse to say that you are a victim of your inheritance.
Subconscious mind plays a big role
Positive thinking alone won't do us any good. Human mind consists of the conscious and subconscious part. Just 10% of your mind is conscious. You can repeat until the death that you love yourself, but if you have a program in your subconscious which says that you hate yourself because of some event in your past, positive thinking won't be of any significant help. You will just fool yourself that it has a positive impact. 
This is a reason why we should be nurturing our children with a lot of care. It is very important to empower them so when they grow up, they can be independent and responsible individuals.
We should let children do some task alone even if we could do that same job much better and faster.
Mahatma Gandhi: "Your thoughts become your words. Your words become your behavior. Your behavior becomes your habits. Your habits become your values and your values become your destiny."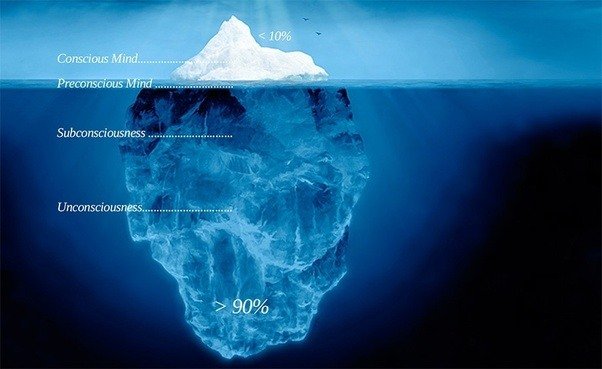 Source: https://images.google.com/


Promotion of toxic worldview
Main promotors of this are mainstream media. They portray a world as a very dangerous place. They show human nature as bad because they want to control your worldview. The main duty of the mainstream media is to keep people in a constant state of fear. People in fear can't think holistically. In the state of fear, they are vulnerable to all kinds of propaganda. And that is exactly what the mainstream media is, propaganda.
The blue color is dominant in most of the news programs. They are inducing people into the alpha state in the brain. They want people to accept information that they are presenting without critical thinking. They are putting their information directly into the subconscious.
They also promote the idea that people are violent animals, and if it wasn't for man's law there would be a chaos. Idea is that government is the only thing that is keeping people safe from the violent ruthless people. 
Ian Williams Goddard: "The road to human freedom questions authority. The road to serfdom obeys authority without the question. The road major media would lead us is quite clear. It is the road to serfdom."

Source: https://pixabay.com/


Is there a chance for positive change?
Of course, there is. But that won't be an automatic process. In fact, the situation can be even worse than it is. The first step in creating positive change is for people to understand that they are not powerless. We need to come out from the mindset of: "it has always been like this and it will always be like this, and there is nothing you can do." 
We need to develop care for things that are important. "I don't care about anything" mindset won't do us any good in the long term. The strong will is also one of the requirements. 
When things are stagnating for a long time, an enormous amount of energy is required to move things into a certain direction. But once we gain a momentum, that momentum will help us to go forward with less energy required. Habits are a good example of this. When you are starting something, it is so hard, you would rather give up than keep moving forward. But once you gain a good momentum it becomes easy. Now it is easier to go forward than to give up. 
We must always strive to do the best that we can. And that will be enough, there is no need for perfection.
So, do you think is there a chance for positive change? And what you think are the most important steps for creating positive lasting changes?