Objetivo inicial - Parte 2 Concluída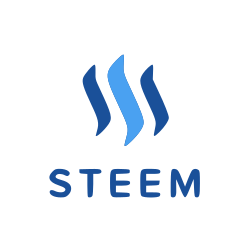 Após 3 meses da conclusão da Parte 1 do meu objetivo, consegui finalmente concluir a parte 2. Acabei de fazer power up de 6,5SP

Com isso atingi o total de 50SP na minha conta,com um tempo total de 173 dias, embora não seja muito se tratando de valores(de acordo com a cotação do Steem no CoinGecko a taxa de conversão de Steem para USD hoje é de US$ 0,14 o que daria aproximadamente US$7,064 esses 50 Steem) esse é um marco significante pois garante uma capacidade suficiente para interagir dentro do Steemit.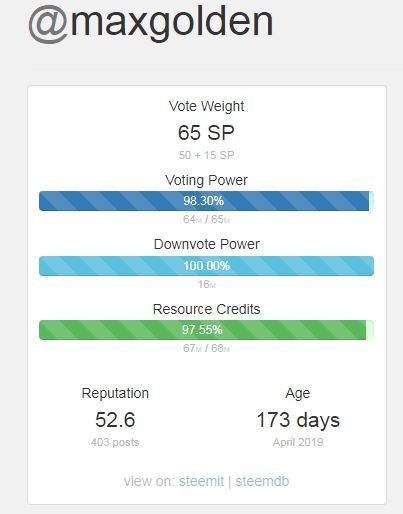 Antes de mais nada, gostaria de agradecer a todo mundo que já deu um upvote nas minhas postagens, ou interagiu comigo de alguma maneira. Mas também gostaria de fazer agradecimentos especiais a alguns usuários específicos pois essas pessoas me ajudaram bastante nessa jornada, eu cheguei a imaginar que levaria muito mais tempo para concluir essa etapa...Só que com o apoio de vocês eu consegui atingir a minha meta rapidamente.
@culgin - Thank you very much. Really with your delegation you made it all possible. I have no words to thank you for your support.
@felipejoys - Obrigado pelas dicas e orientações, nossos papos sempre resultam em alguns insights para mim. Você é uma pessoa que tem muito conhecimento sobre o mecanismo do Steemit e do SteemMonsters... Além de fazer grandes contribuições para a comunidade.
@VinicioTricolor e @paredao - Obrigado pelas interações e apoio.
@Aiyumi - Pelas dicas e pelos tutorais.
@merkabit / @brazine / @tiagoferezin e o pessoal que vota por causa da TAG PT, Obrigado.
Ao longo desses quases 6 meses de Steemit aprendi diversas coisas sobre os mais variados assuntos, porém como observado pela @marianaemilia em um dos meus posts, tenho postado somente sobre o SteemMonsters, espero me sentir confortável para compartilhar opiniões sobre outros assuntos futuramente, então tenho como um dos meus próximos objetivos tentar escrever sobre outras coisas.
Sobre a quantidade SP, tokens ou valores... eu ainda não determinei qual será o próximo passso, mas ao longo dessa semana pretendo pensar em uma nova meta.
Mais uma vez, gostaria de deixar o meu sincero obrigado a todos !