1004 - Moedas da Cristina - Parte 14
As informações abaixo vêm do COA (Certificado de Autenticidade) da Royal Mint desta moeda ou https://en.numista.com/, ou https://www.wikipedia.org/.
Devido ao coronavírus, não posso viajar para visitar minhas filhas e trazer de volta as moedas que comprei. Pedi a Cristina, minha filha mais velha, que mora no Canadá, para tirar algumas fotos e mandar para mim. Essas serão as moedas que farão parte desta série.
A décima quarta é uma 2020 5 Libras "White Lion of Mortimer".
Pesa 62,42g (2oz) com 99,99% de pureza de prata e acabamento Brilhante Uncirculado.
O Leão Branco de Mortimer é uma adaptação do aplicativo original de Ana de Mortimer, a mãe de Ricardo Duque de York e, portanto, a avó do rei Eduardo IV e Ricardo III.
No reverso está o Leão Branco de Mortimer carregando um escudo Yorkista que foi adornado com a White Rose en Soliel ou uma rosa branca que foi sobreposta a um sol brilhante. A White Rose en Soliel é comumente usada como um dos emblemas oficiais da Royal House of York. O Leão está sem a coroa real e está sentado em uma posição mais "mansa".
Ambos os lados foram gravados por Jody Clark.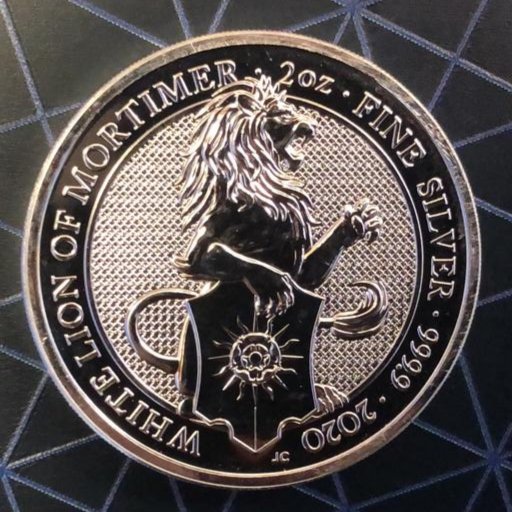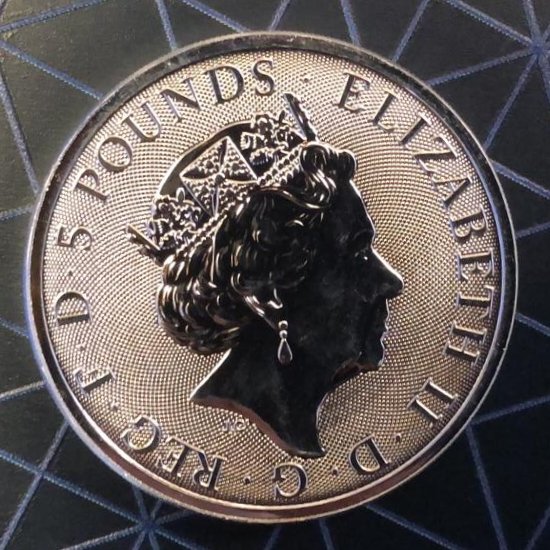 Muito obrigado por terem lido e por favor comentem, upvotem e me aconselhem.