PumaPay is Available in Major Wallets!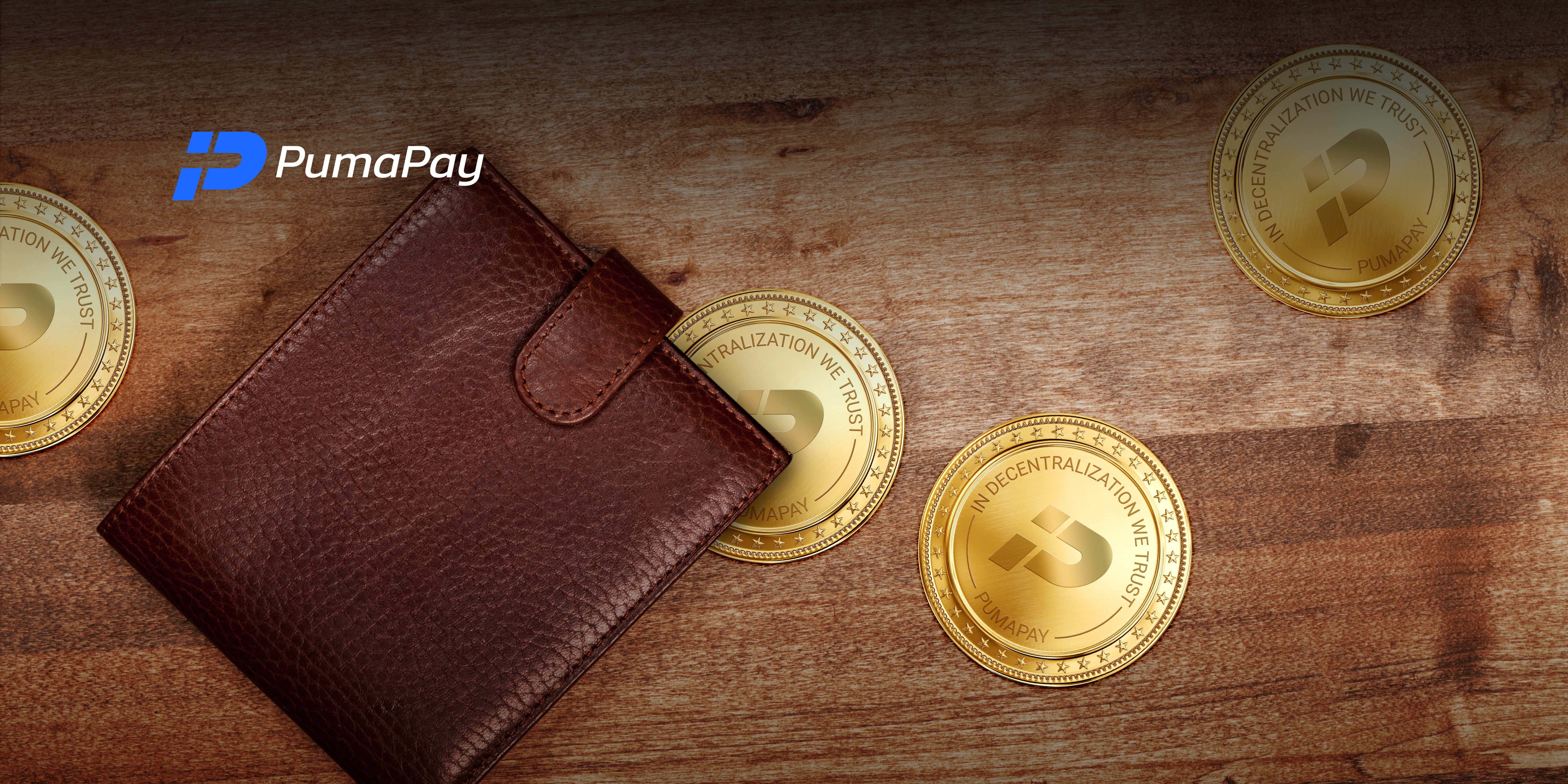 PumaPay is now available in popular ERC20 wallets. Here are a few of the main mobile, online and hardware-based wallets that support the PMA Token.
Depending on the app and the platform you're using (whether it's iOS or Android), the process of adding PMA to the wallet may differ. You may either see the PMA Token in the menu and immediately add it to your wallet, or will need to take a few small extra steps, such as adding the Token Contract Address. Here it is:
Now, pick your wallet:
Mobile Wallets
Mobile wallet holders can now expand their crypto capital and add PMA tokens to their wallets. Among the most popular mobile wallets to support PMA are Trust, Edge, and imToken.
Trust is highly popular in the crypto community and deservedly so. The mobile app facilitates multi-coin storage and is compatible with the main Ethereum-based blockchains including Ethereum, Ethereum Classic and Callisto. With over 20k tokens being built on Ethereum and accessible through Trust, the app now also serves as a storage hub for your PMA tokens.
Intuitive and extremely user-friendly, Trust allows for easy DApp integration and keeps your private data safe in a "server-free environment".
Another equally safe and trendy solution that securely stores your crypto funds to accept the PMA Token is Edge. Set to provide "one wallet for all your digital asset needs", Edge is a must-have when it comes to fund and private data security. Thanks to its modular architecture, Edge supports any blockchain and token. Users can easily authenticate with DApps by simply scanning a QR code generated through the app, which allows safe and secure fund transfers.
imToken is a multi-crypto wallet designed for both Android and iOS devices. Functioning like an Ethereum browser for mobile devices, imToken is a lightweight app that integrates the entire blockchain ecosystem. However, to be able to use imToken, users must first open an ERC20 Ethereum account and from here set up imToken. While opinions regarding usability and the overall security of the app are divergent, one of the positive things about imToken is that not only does it enable multi-token storage and transfer but also it allows users to access and operate across multiple blockchains.
Having covered the main mobile wallets that allow you to enjoy using the much-desired PMA Token, without further ado, let us focus on the main online or web-based wallets that support it.
Online Wallets
Online wallet users are not out of PumaPay's mind either, as the PMA token can now be accessed in online wallets such as Jaxx, Parity, MEW, Exodus, MetaMask, Mist, and Coinomi.
Jaxx is one of the most popular online wallets especially for its technical flexibility that allows multi-coin support and cross-platform pairing. PMA just joined the ranks of cryptos supported by this wallet. Windows, Linux and Apple desktop-friendly, Jaxx works perfectly with Android and iOS platforms, allowing Google Chrome and Firefox extensions.
Parity is a unique solution that works as an Ethereum browser extension, which can be easily integrated directly into your web browser. Developed with both techy and non-techy users in mind, Parity easily allows users to access basic Ether and token wallet functions, as well as GUI browser that enables access to all the Ethereum features, including DApps.
A full-node wallet in its own right, Parity practically enables you to store the whole blockchain on your computer device. The wallet is available in multiple versions, including Ubuntu, OSX, Docker, and Windows.
Next in line to offer enhanced online storage for PMA tokens is MEW. MEW is one of the most popular and versatile offline crypto wallets. Feature-packed, MyEtherWallet securely keeps your cryptomoney protected by 2FA. When creating your MEW, all your information is stored in your browser and on your computer alone, therefore, keeping it safe and out of malicious reach is crucial for your ability to access your funds anytime, anyplace.
Now also a wallet for PMAs, MetaMask is an extremely easy-to-use Ethereum browser that has centralized validation. This means that users can still enjoy the security and multi-faceted applicability of the Mist Ether Wallet and the ability to interact with Ethereum-enabled platforms, without any download requirements.
Exodus is a desktop-based wallet that boasts a user-friendly UI. Exodus users can store, transfer, and trade their altcoins in a secure and fast way, while enjoying the stylish design and one-click, responsive interface. Exodus users can now add PMA to their crypto holdings.
Mist is the official Ethereum wallet, which makes it the go-to solution for ETH holders. Highly secure and versatile, Mist provides perfect storage for all kinds of altcoins and PMA. While the user interface and multiple-factor authentication system may be appealing to some, this is not a lightweight solution, which means that crypto holders willing to use it will need to download the entire Ethereum blockchain.
Coinomi is a "security-first" crypto wallet that provides multi-token support. Now a value hub for PMA among other tokens, Coinomi is a versatile solution that requires no sign-up nor constant backup after each transaction. All you need to do is store a simple word-phrase in a safe, offline environment once and rest assured you'll never be losing access to your funds.
Hardware Wallets
Aiming to take crypto payments mainstream, PMA tokens are also accessible to users in hardware wallets such as Ledger Nano S and Trezor.
Ledger Nano S is a robust hardware alternative to storing your Bitcoins, Ethereum, as well as altcoins. PMA tokens are now yours to keep in your Ledger Nano S wallet. The new, versatile token that just entered the crypto world matches the suitability of the solution in terms of payment convenience. Additionally, Ledger Nano S provides a perfect solution for digital asset storage, fast payments, and enhanced security. Regarding functionality, Ledger Nano S preserves the same convenience as other similar hardware wallets. Setup is easy, and it takes roughly 3 minutes, requiring users to select a PIN in case of first-time use, then a 24-word phrase is generated, which can later on be used for the generation of private keys.
Trezor is another hardware solution that enjoys a certain degree of hype among crypto enthusiasts. Starting out in 2014 as a mainly Bitcoin wallet, the tiny, key-sized device now helps store all kinds of altcoin, including PMA. It benefits users by offering them a secure cold storage solution while granting them the spending convenience of a hot wallet. Storing your private keys and crypto funds offline and signing transactions, this tiny device can be safely used on a malware-infected computer device.
But, how could a token such as the PMA not have its own branded wallet? The Android version of the PumaPay wallet is now downloadable from the Google Play store, while you can find the iOS version of PumaPay Cryptocurrency Wallet on App Store. !
Stay tuned, as this only the beginning of a beautiful journey ahead for PumaPay and PumaPay holders. Need more info, or simply want to share your thoughts with the PumaPay Community? Let's talk on Telegram!