Riddle #1 : Some Fun With Flags (SOLVED)
Dear riddle friends,
today I will start my new riddle series. I will try to generat at least one riddle per week.
The first one is not very hard, so that there is a change for every one to solve it.
There are two steps to get the solution. If you get it, you can post the solution as comment.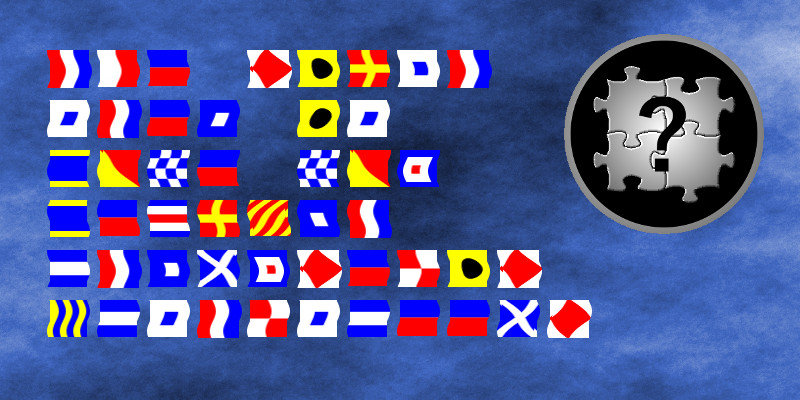 if you need hints, you can write a comment where you stuck.
I will give a hint from time to time or every ten upvotes.
hint 1: What the background looks like? It's not the sky.
hint 2: some kind of maritim communication
the next hint will come after two days or 30 upvotes. You can resteem this riddle to get the next hint faster.
GOOD LUCK !!!