Let's Throw Some SHADE Around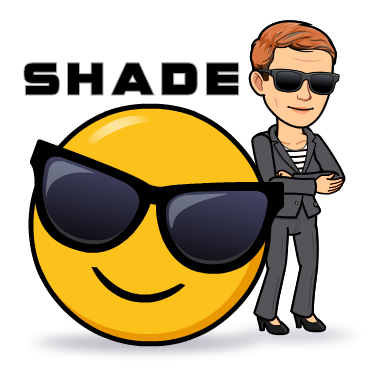 What is SHADE?
SHADE is a fun token created by @shadowspub. Its primary purpose is to reward people for sharing posts of their own and others on Pimp Your Post Thursday in The Ramble.
Other purposes may come along. It's a token, we're going to have some fun with it.
How can I earn SHADE?
Attend the Pimp Your Post Thursday shows in The Ramble discord. They are held twice on Thursdays. It's a post promotion show where you can promote your posts or the post of someone else.
Promote your own post — 2 SHADE
Promote someone else's post who isn't present — 2 SHADE
Leave a comment on the promoted post letting them know you promoted it at PYPT — 2 SHADE
Leave a comment that you saw the post at PYPT -- 1 SHADE
(make the comment real. I reserve the right to not award shit comments)
There is a Giveaway running at each show where you can win 25 SHADE
(You have to be present in order to win)

Others who own enough SHADE may choose to reward your post or comment with it.
How Can I Reward SHADE tokens?
If you own at least 100 SHADE you can reward posts or comments with SHADE.
You can send up to 5 SHADE.
By typing in !SHADE X (where X is the amount) you send that amount of SHADE to the person's Steem-Engine wallet. Like in the picture below: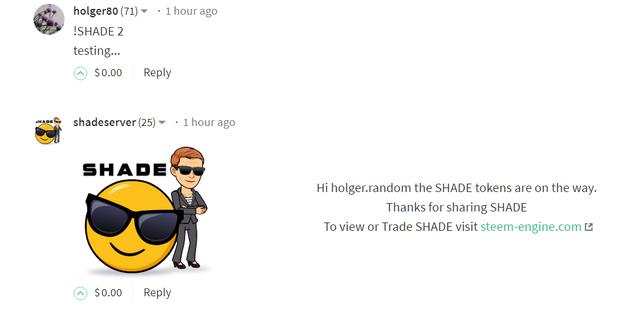 Can I Exchange SHADE For Anything Else Other Than Tokens?
Right now there is nothing else you can exchange SHADE for but others can accept SHADE in exchange for goods & services.
There may be some digital products coming in the future which will have SHADE as a payment option.
@shadowspub may at times offer an opportunity to trade tokens for upvotes but that will be announced at the time.
Can I Buy & Sell SHADE?
Yes, you can trade SHADE for STEEMP on the Steem-Engine site. If you own some SHADE, just look in your wallet for the SHADE you have or look on the token list for it:

See the red arrow pointing to the two arrows? Click there to go to the market. Scroll down until you see: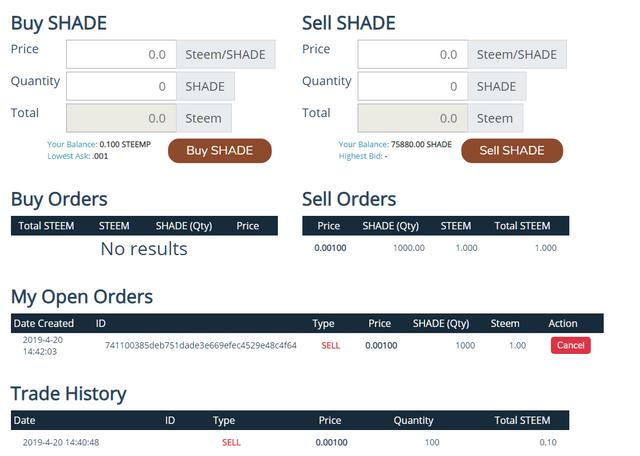 More Information
@shadeserver will hold a limited supply of SHADE at any one time. @shadowspub will issue more when it is suitable but it is at her discretion.
The balance between too much SHADE too soon, and too little to provide liquidity will hopefully come in time. This is a learning process for @shadowspub.
Keep in mind that while sharing is fun, supply and demand determines the value. We need enough out there for there to be demand but not so much that no one cares anymore and we have more supply than demand.
Have Fun Throwing SHADE!


SHADE tokens were issued by @shadowspub and are distributed by steem-scot, a project by @holger80.