Did you miss le Grand Prix de Cycliste de Montreal? 🚲
Bonjour à tous!
If you were in Montreal the past weekend, I hope you didn't miss le Grand Prix de Cycliste de Montreal. What an adrenaline high to watch many professional athletes from around the globe share their endurance, their passion, their discipline, and their skill.
I am always inspired by people who are an example of excellence in their fields.
The winner last year was an Italian, Diego Ulissi. It looked like this year another Italian, Sonny Colbrelli was going to be #1, but just 5 meters to the finish line the victory was unexpectedly snatched by an Australian, Micheal Mathews, who also won at the Grand Prix de Cycliste de Quebec 3 days earlier.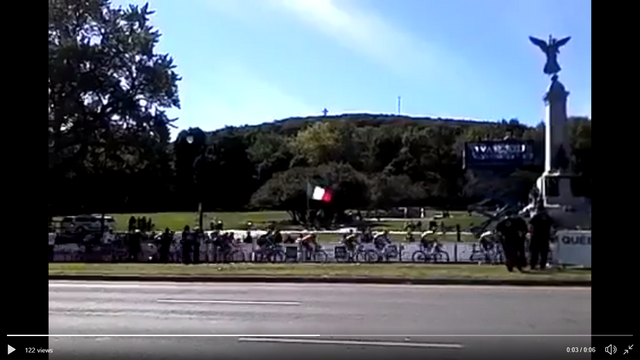 During these 8 years living in #Montreal, I noticed that the Italian community is very proud and strong. You'll always find Italians cheering at all events for their fellow 'paesani', home folk. Just like the ''Piccoli'' fan club with their t-shirts and biscotti cheering for James Piccoli who unfortunately was involved in a fall at the end of the race.
Yup, there was an Italian, Nello, just like every year waving his towering Italian flag for 5 hours! It warmed my heart.
You can see it in this clip fluttering in the wind, which against that mountain backdrop almost made me feel like I was back in Italy...
https://twitter.com/mcduella/status/1038834099715227648
And this is a short clip of the GPCQM last Saturday with the Critérium National race on Parc avenue. This was half way through the men, senior race:
https://twitter.com/mcduella/status/1038595455008100352
I was very happy to notice that the sponsors of the event were all CRUELTY-FREE... a sign that positive changes are happening in our society. The #vegan snack bars CLIF were among the sponsors 😊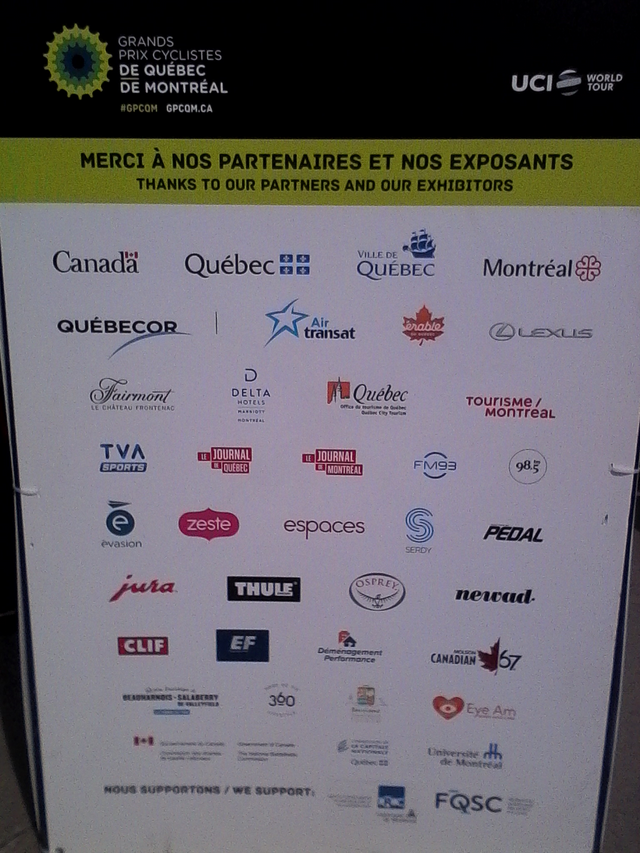 Here's a TV recap of the race and the final moments to the finish line:
http://www.tvasports.ca/2018/09/09/en-direct-a-tva-sports--le-grand-prix-cycliste-de-montreal
Before the winter lays its multiple layers of snow and ice upon us, I'll ride my bike up the mountain as often as possible!
Mirella