Quadrant protocol - a new response to the challenges of globalization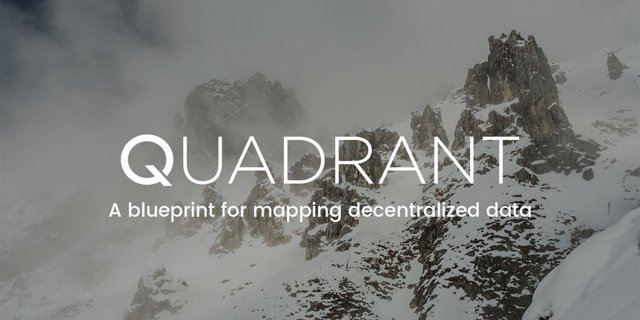 The today's world is often referred to as a globalized one. But what is globalization? This process is commonly understood to describe the increasing flow of goods, services, capital, technology, ideas, labour and information at the global level, driven by liberalization policies, technological changes and information-driven revolutions since the end of the 20-th century.
The central feature of globalization is that geographical distance is becoming less and less important and that territorial boundaries are becoming permeable or porous, which means that new technologies and modes of communictaion, information, etc. can spread across territorial borders very easily and very fast. Our lives are increasingly shaped by decisions and actions takes at a distance from ourselves. This inderdependence and interconnectivity brought about by globalization has become a reality in many areas, including that of information and technologies, and the emergence of blockchain technology is one of the best epitomies of globalization.
However, we see that the globalized level of information as well as the process of data distribution is not secured - it lacks authenticity and control, being highly fragmented. We see there is an obvious gap between the ones who distribute data and the ones who collect it, since everyone tries to benefit himself. But it doesn't work any longer. People should always bear in mind that data has naturally become so Big (pardon the pun) and complicated it cannot be addressed by a single person or by a private group of people. On the contrary, rather sustainable multilateral effort is required to resolve the problem of security and transparency of data, since processes are no longer confined to borders, especially in the sphere of economy and trade deals, performed on the syberspace level. And here comes one of the most curious and prominent project - the Quadrant protocol based on the blockhain system.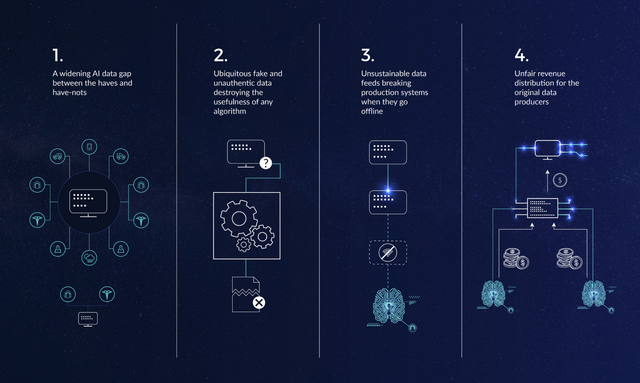 To begin with, Quadrant is a protocol that provides a blueprint for collecting data from disparate data origins, working on a Proof of Authority mechanism. This project implies tnat any user is able to verify data it gets and to gain fair revenue, based on this protocol. To my mind, it seems, we're witnessing the emergence of a new cyber-dimension, since Quadrant abhoors unsustainable or unfair data ditsribution. Unfair data distribution implies that the have-nots, like small companies, for instance, are unable to process tonnes of disparate information that sometimes comes in different types, and due to that the priority and revenue are likely to be given to bigger industries.
But how does it work?
Quadrant brings together Data Producers ("Nurseries"), Data Vendors ("Pioneers", creators of constellations with the help smart-contracts), "Elons" (creators of mega-constellations), and Data consumers within the framework of a unified, constellation-like data-based structure, rooted in provenance and authenticity.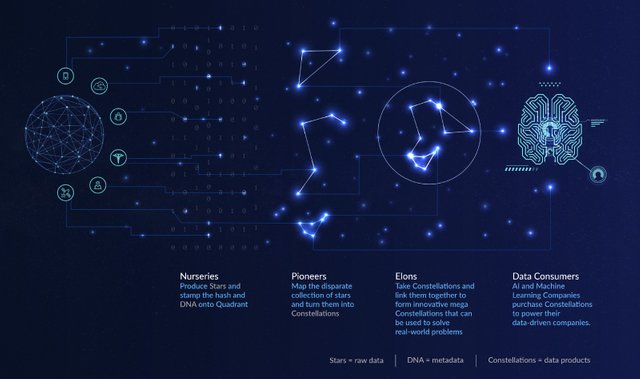 Constellation - is a structure made of several numbers of data smart contracts.
Quadrant differs from its counterparts by introducing Elons - new additional linking minds in a chain who are to create mega-constellations from disparate islands of information and from separate constellations. Literally, Elons weave huge data-laces and that's something new in the world of blockchain, because we get a solely transparent unified data model.
Quadrant use Proof of Work algorythm and Ethereum blockchain as anchors for security, hovewer, as mentioned by the creators, Ethereum may be replaced by any other public chain if the need occurs.
Quadrant cooperates with at least 8 big companies - suppliers of data (ICE, Thomson Reuters, DataSparc, Circus Social, Barchat, Exchange Data International, WDT, Factset), with companies, providing PR-campaigns and community management (one of the most famous is AmaZix).
Conclusion
All in all, despite the fact the project is still under development and some malign it will not work out, Quadrant has a big potential. It is believed to underpin the idea of unity and integrity in the world of data economy and, if it succeed, it certailny moves forward the world of blockchain, meeting the securoty demands and requirements of modernity dictated by globalization.
---
Useful Links
ANN | Facebook | LinkedIn | Medium | Reddit | Telegram | Twitter | Website | Whitepaper
Authored By: x0r2