Corona Virus Quarantine Tarot Reading #2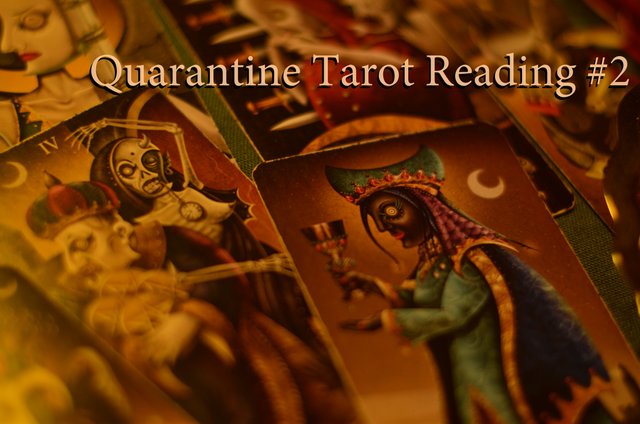 Greetings Steemit.
I'm a week in to the quarantine in my city, and I'm here looking at where we are and what comes next.
---
---
The Ace of Swords shows up again, and again I think it shows a lack of help coming.
The 5 of Pentacles might be showing a fundamental change to how our economy works.
Peace and Long Life, Steemit.