All Our Dreams Can Come True If....
Hi Beautiful Readers,
Have you ever dream of your future? Have you ever dream of getting a good life? We all of us dreams a lot like we are settings goals. I usually think visually while setting the goal which is also my kinda dream then I work hard to achieve it. Luck is very important with your dedicated work. Better to focus only on your efforts which you put to achieve what you have to get.
"All Our Dreams Can Come True If We Have The Courage To Pursue Them"- Walt Disney
In this above quote, we all knew that courage is playing an important role while pursuing anything whether your dreams or target. Dreaming ain't you can just think and forget after a while, this way you never be succeeded so better to have some some courage to do something for your dreams. This is YOU who can pursue further otherwise none have any interest to even ask about your dreams.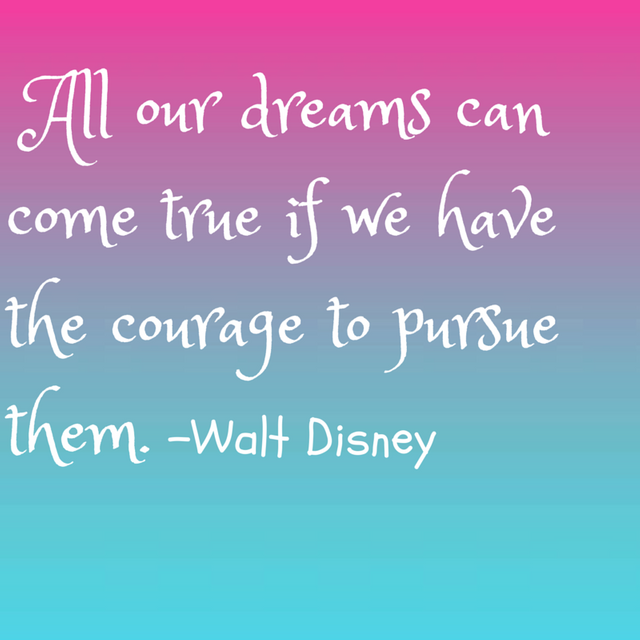 Source

Wish you the best of luck and success ahead..!!



Let's Be Frenzzzz😉
Instagram Twitter Pinterest LinkedInReddit


Posted Using: