Wise quotes Monday - Quote on kindness
Hello readers, welcome once again to my blog. Today is Monday, and like I said last week, Mondays would be for Wise quotes. Today's quote is on kindness and it goes:
"Too often, we underestimate the power of a touch, a smile, a kind word, a listening ear, an honest compliment, or the smallest act of caring, all of which have the potential to turn a life around".
Leo Buscaglia
During my 3rd year in the University, a friend of my roommate showed me an unexpected and overwhelming act of kindness. I never saw it coming because we weren't really close, but she still helped me anyways. Now, because she helped me in a certain way, I made a promise to myself to do that same act of kindness to Someone else and of course I did.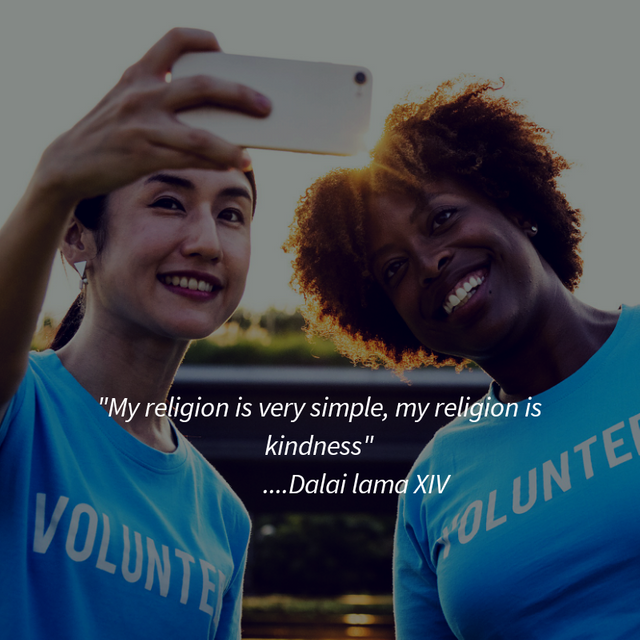 picture source, (image created with the app, Canva)
You see, every act of kindness you do creates a ripple effect that spreads from one person to another endlessly and the awesome thing is that, with minimal effort you could transform the day, week, month or life of a person. That's how much potential an act of kindness has!.
There's a general belief that kindness is particular to religious folks because of their moral values, however this is not true, kindness does not require you to be religion inclined or even spiritual. The truth is, as humans, we are wired for kindness, it's fundamental to the human existence, but some how in this fast paced world of ours, it has taken a backseat to the pursuit of riches.
It is also important to note that while showing kindness, you must be assertive to people who attempt to take advantage of you. This is because people believe kindness signifies weakness and a chance to be taken advantage of.
This post is a call to action to incorporate little acts of kindness into your every day life. Remember that kindness influences the giver more than the receiver.
Your thoughts, opinions, suggestions, criticisms means a lot to me. If you have any of these, kindly drop them in the comment section below.
Thank you for reading!