"Monday Mission Entry" | ADVANCE CASH GIFT
Hi,
Good day
Today I want to share my "Monday Mission Entry initiated @qurator. But before that let me great you all in advance since the Christmas day count-down still on, we have 5 days left before Christmas.
Okay, As you can see last night I was shocked because of what my son brought to us. Ok, before that let me say what actually earlier before he received his advance Christmas Cash Gift.
So earlier her mother told me that your son is going to his oldest cousin because of his friend visit his house to celebrate their Christmas party that is why my son is hurrying to visit his cousin because my son knows that one of his oldest cousins is one of his close friends also. Imagine my son is growing up his friend's level is 30 to 40 years old.
While I'm at work her mother monitored my son's move because you know that my son is having a rare condition on his blood so easy to him too tired too much of playings.
That is why her mother always at her side while they are doing there Christmas party. When I go home after work my wife asks me to place take a look for your son for a while because I have something to do. Around 6:00 PM I was there together with my son and his friends hehe. After that, he was calling my close friend and said Dece Chris come I have something to give you and quickly response why? and his friend said I have something for you together with a red small envelope hehe as I name that thing haha red to envelop or a Chinese good luck charm envelop and said his friend Advance Merry Christmas, my friend.
After he took the gift my son asked me to go home, me and my son. At home, he was excited to look inside the envelope and so do I we both excited what inside the red small envelope.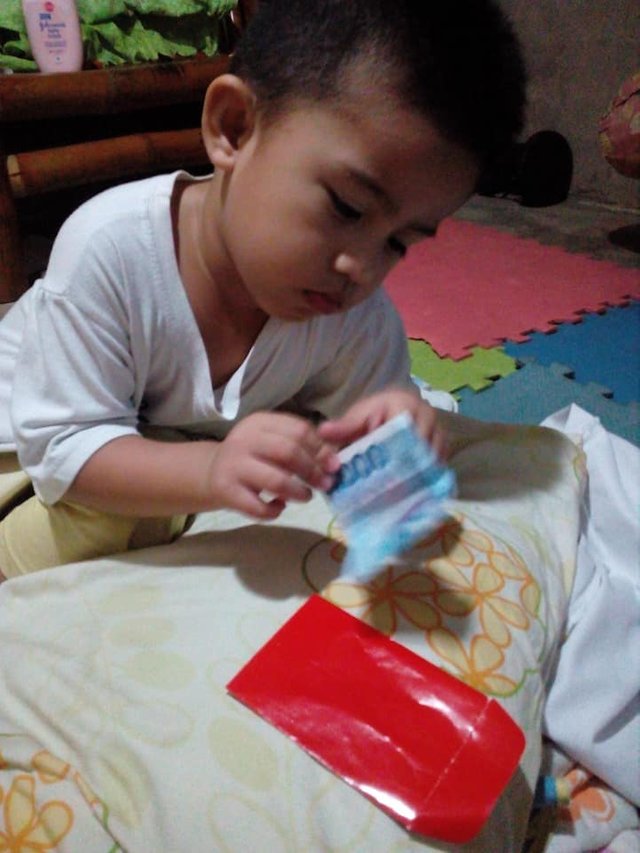 Chada! 1k peso 19.66$. Just take a look at what he did, he is very excited and thankful for his close friend that he gives an advance cash gift. Thank you very much for the wonderful gift.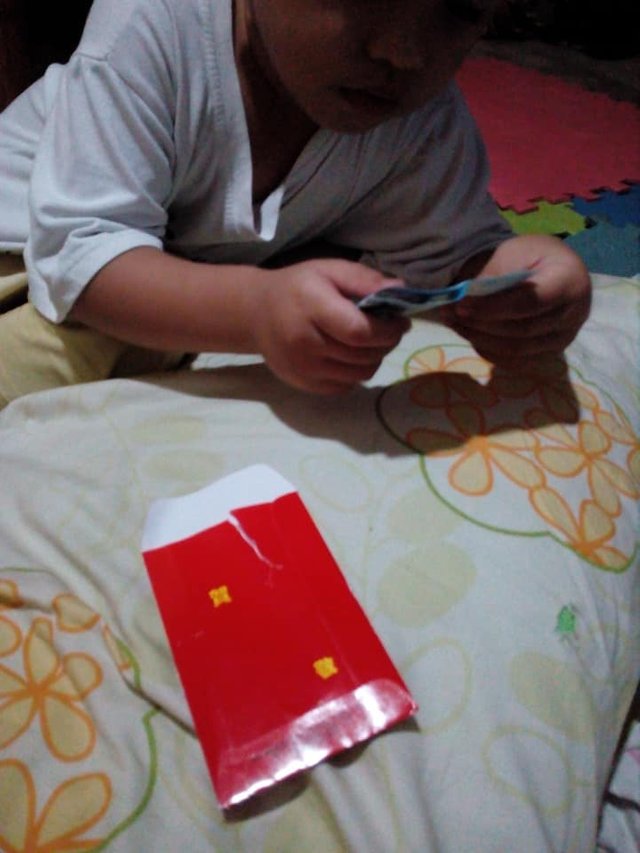 This is my entry to "Monday Mission XMAS Edition.
Thank you, thank you for the love!.
Thank you