Classic Cathedral ~ PhotoFriday
Blue sky filters in with a colorful display of virga and rain. As the setting sun slips under stormy clouds Cathedral Rock shows off some soft springtime essence. It's a wonderful time of year to enjoy the beauty of Red Rock Country!
This image is being entered in.
Qurator's Photo Friday | Photography Competition #73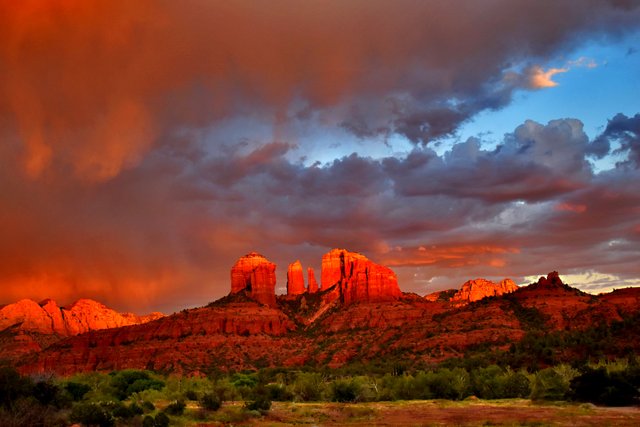 This image was captured on 4-25-2019 in Sedona Arizona USA. And is being entered in @czechglobalhosts 7 World's Continents Photo Challenge - North American Friday week #84.