My First Try To Cook Pork Ribs Caldereta
Before I proceed, let me start by a disclaimer that this is not the original recipe of Caldereta which usually uses beef and a lot of vegetables and spices. What I did here was a Caldereta-inspired pork ribs. I love ribs so much because they are tasty and easy to it. When you cook it enough the meat just falls off the bone and I love that.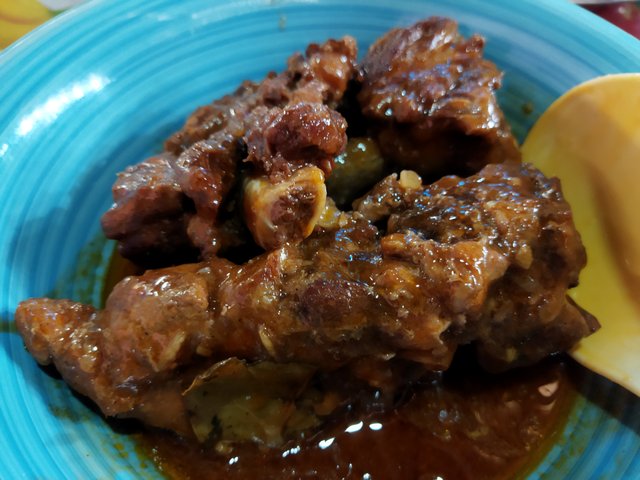 My aunt and I just cooked this pork ribs with whatever ingredients we have in our kitchen and we did not have the veggies needed for Caldereta, but we had the spices and the tomato sauce. So, that is what we did, we sauted the beef in spices and had it simmer with the broth until the pork is tender then we added the tomato sauce and the bay leaf and some ground peppercorns and that's it.