RadaQuest Beta Testing !!!!
A game on steem that I am really excited about has just opened Beta Testing for users with over 1000 Taruk Staked.
About Taruk by @battlegames
And ofc I am talking about Radaquest !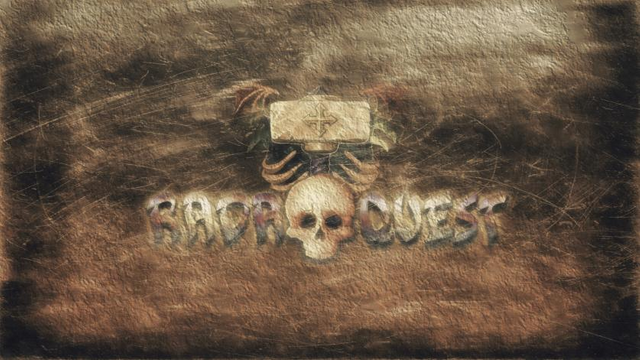 but wait @tsnaks you don't have 1000 Taruk Staked ?!?!?
Well I got into the beta testing thanks to @ecoinstant who in his Post was looking for people interested in the Beta testing of the game. So I didn't wait and instantly took the chance and messaged him on discord, and here I am now :)
So let me introduce you to the game
Currently in beta testing there are only 2 TABS that are functional, and these are the "Kingdom" and "Tavern" Tabs. ("Quit" works also, but you won't be needing that)
Kingdom
In the kingdom you have 4 buildings at the moment.
Castle, farm, sawmill and quarry
Castle is your main building, from there you can see all your stats.
Farm is where all your food is created at
Sawmill is where the wood is being produced at
Quarry is where your stone is mined at
Upgrade your Farm, Sawmill and Quarry to produce materials faster.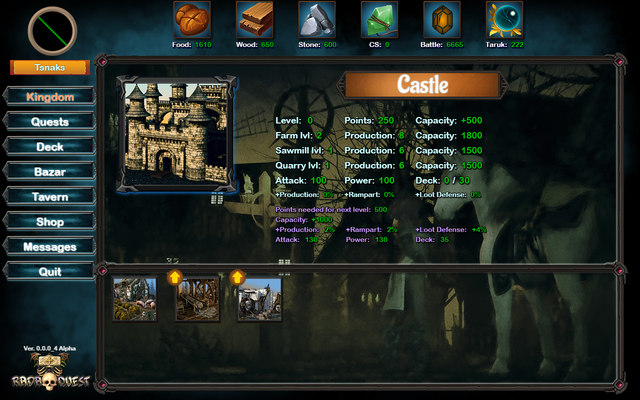 Tavern
Tavern is where all the fun is located at.
In the tavern page you will see your Credits, BATTLE, DEC
Credits are the most important from all of these, since these are used to play games. Right now it takes 1 credit per game of Gems
BATTLE and DEC are the same tokens that you have in your Steem-Engine wallet, and these are used to buy tickets with. As you can see the more you buy, the cheaper you get.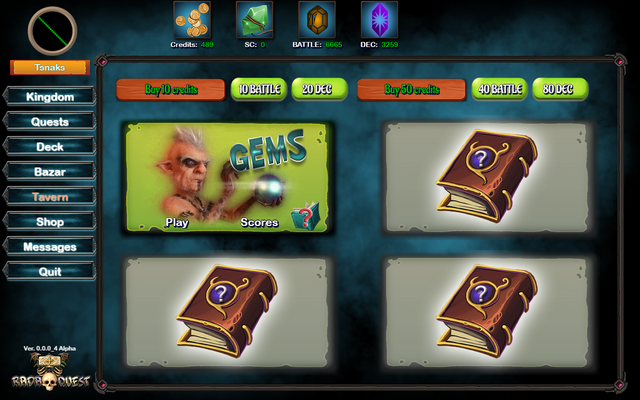 About Gems
The easiest way to explain Gems game is to just say "Candy Crush"
if that doesn't explain it to you, then it's just a simple connect 3 game.
The game has a 1 minute time period in which you need to gather as many points as you possibly can.
By connecting more than 3 you can get extra boosts
for example connecting 4 gives you bonus points
and connecting 5 gives you +5 seconds of time
and connecting 6 gives you +10 seconds of time.
So to make the most of your time and to get more points you need to always be looking out for good combos to hit.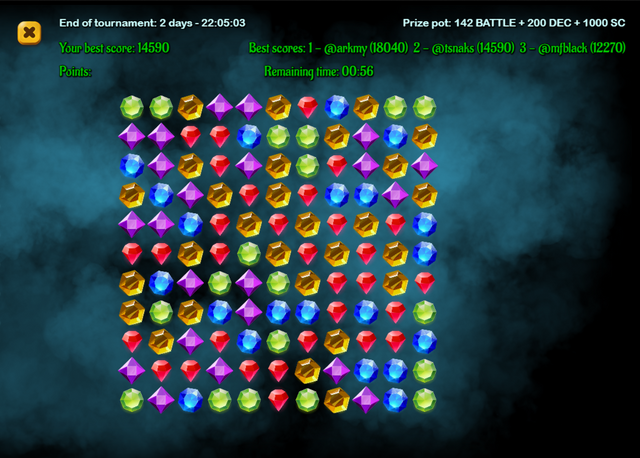 There is also a leaderboard that is between the testers at the moment, and I swear that I was in the 1st position when I started writing this, but in the meantime @arkmy has taken over the top spot.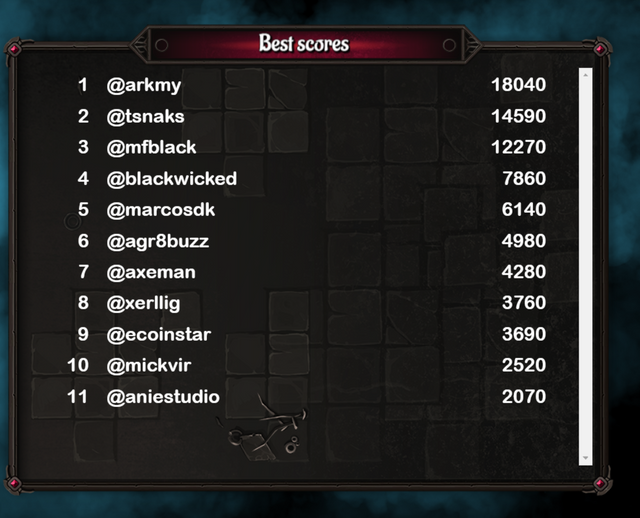 That's it from me, I hope you all are waiting for this game to officialy release aswell.
In the meantime you can check out Taruk token on Steem-Engine.
or check out their website that is open for everyone https://radaquest.net/