The SHADE Report -- June -- New Ways to Earn in July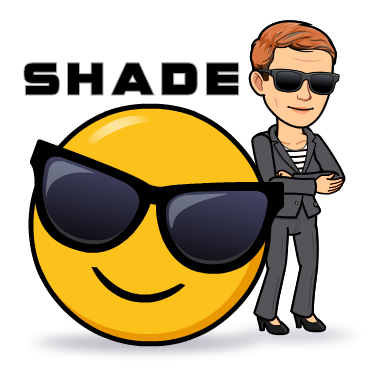 Welcome to the 3rd SHADE Report. I'm releasing these once a month.
The SHADE token is available via Steem Engine. It's meant to be a fun token distributed for sharing and promoting posts on the platform.
The June Airdrop Results
During the month of June every SHADE you accumulated over what you held at the end of May would receive an airdrop of a matching amount at the end of June. I tallied that up on July 1st and sent out the airdrop.
At the end of June there was 176 accounts holding a total of 10,491 tokens once I remove accounts I hold. Of those 99 accounts had an increase in June resulting in 3,966 tokens being distributed in the airdrop.
Here is how the distribution went:

It's Going to be a Thoughtful July
The main distribution of SHADE happens during the weekly Pimp Your Post Thursday shows in The Ramble. The show is about sharing not only your own posts but those of others. They are an opportunity to get to know each other and the content we produce.
When participants share content everyone is encouraged to not only visit, read and upvote the post but to also leave a comment on the post. If you don't have voting power, those comments show that someone cares about the work being done.
I'm aiming to create opportunities for people to take part in not only earning SHADE but doing different activities. June was about building your SHADE holdings.
July is a Thoughtful Challenge.
In June @wesphilbin got the idea of creating a post series anyone could take part it. He suggested people could do a daily post under the tag #thoughfuldailypost in which you write about something you're thoughtful for each day. He wrote about it here.
His timing was rather good. I had been mulling over creating some sort of post writing challenge for people to participate in during July. When @thekittygirl presented Wes's idea and her post I decided to support the idea.
The idea is not only will you write the posts in July but come to Pimp Your Post Thursday and present your post. It can be one post or more. When you have done both actions, you will receive 10 SHADE.

Obtaining SHADE
This is how you earn SHADE at PYPT:
— Promote your own post — 2 SHADE
— Promote someone else's post who isn't present — 2 SHADE
— Leave a comment on the promoted post letting them know you promoted it at
While the most direct way to earn SHADE is by participating at Pimp Your Post Thursday in The Rambleon Thursdays, there are other ways.
Community is About Sharing
I'm all about community and the power of community to empower those who participate in it. By caring and sharing within a community everyone can have opportunity to grow.
In that spirit, as I explore posts on the platform, I'll be leaving SHADE for those who work to help others get an opportunity to be seen and to grow.
I've also been leaving some SHADE on new Steemians who I find have continued to post after their initial introduction post. The Intro posts get so much attention, automated and real, it becomes disheartening when the newbie posts next and there is no response.
You Can Share Too
When you have obtained 100 SHADE, you can also share it around to reward good community and newbies posting. All you have to do is type:
!SHADE xx where the XX is a number up to 5 and the token(s) will be dispatched.

Since I introduced SHADE I've been observing the response. Some of those who attend PYPT are really diligent about going to the posts and leaving comments. Some very thoughtful comments are left at times.
Some new friendships have been formed. The more we can get to know each other, the stronger our community is. I want to encourage and build that engagement.
In July I'll be tracking those who do visit other posts shared at PYPT and comment. This is going to be sort of a practice month for you.
In August, I'm going to start offering prizes for those who are most diligent about engaging. Here's some things to remember:
When leaving a comment be sure to mention PYPT. That triggers a notice to me so I can credit you with the engagement. Even if you visit a couple of days later, I'll get the notice.
Leave actual comments. Not just 'nice post' or 'will come back later'. I'll ignore those.
You will be able to get the links from the Rambling Radio forum after the show is over so you don't have to leave all of them open in your browser. I know that gets tough.
I'm working on sorting out future ways for you to spend your hard earned SHADE.

Trading SHADE
SHADE can be traded on the market at the steem-engine site
Circulation Report
It was an interesting month for SHADE. Currently the value of SHADE on the market is about 0.0525 Steem or about $0.01839USD. It was as high as 0.092 or $0.032155USD during the month. It's kind of cool watching value develop.
The end of May value of SHADE was $ .009 — I love the progress made in June.
Of the 100,000 tokens available, there is 10,491 tokens in circulation with 176 holders. I have excluded any holdings I have. That is an increase of 3,996 tokens.
The top 10 token holders are:
@dreemsteem 2,869
@enginewitty 2,027
@inertia 896
@thekittygirl 518
@sgt-dan 372
@bluefinstudios 355
@freedompoint 341
@jamerussell 295
@priyanarc 282
@hazem91 250
Will you be in the top 10 at the end of July?
So, let's have some fun tossing some SHADE around.

Want to keep up on what is happening in The Ramble? Sign up here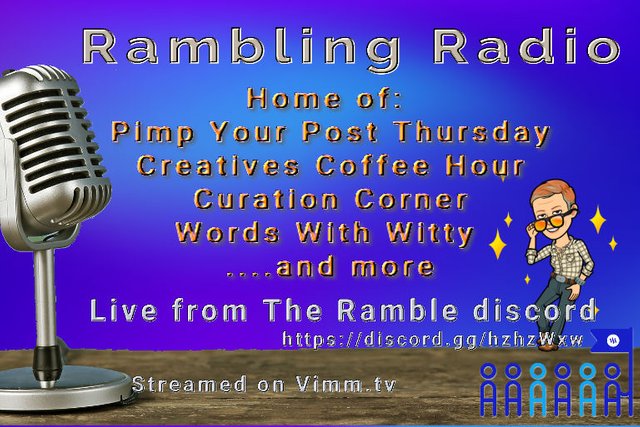 Until Next Time — Just Steem on











If you like this, please follow me and upvote the post.