💫 Simple Monday Challenge 2!! 💫 Share a Random Fact About Yourself with Me!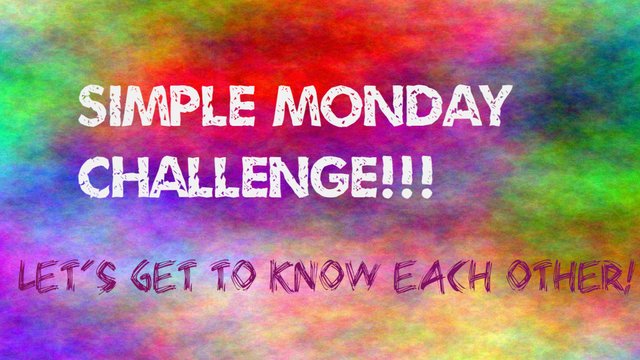 Let's get to know each other!!
Share a Random Fact About Yourself with Me!
My goal with this challenge series is to provide people with challenges that are simple to give people the opportunity to win WHALESHAREs without requiring them to possess a certain skill.
Steemit is a social media site, so let's be social!
10 random facts about me....
I can say all the States (in the United States) in alphabetical order.
I hate jello.
I have two toenails on each of my baby toes.
I once owned a pet tarantula, he was aptly named the itsy bitsy spider.
Crocheting is one of my favorite things to do.
My favorite color is Green.
I can sing in front of anyone, but I am terrible at public speaking.
My favorite movies are "Monty Python and the Holy Grail" and "Four Rooms".
I collect many different things among them are old metal music boxes, rocks and old/foreign coins.
I once worked at a Cardboard Factory.
Challenge Rules
Share at least 3 random facts about yourself.
Keep it PG.
Include your Bitshares/Openledge account name in the comment.
💕 I will be rewarding everyone who enters!
Everyone who enters will receive:
15 WHALESHAREs
15 HAIRSHAREs
I will also upvote your comment.
It is not necessary to UPvote this post to enter, but your support is appreciated.
Contest Ends on March 5, 2018 at post payout.
Anyone can enter! I made it simple to ensure this.
One entry per person.
IMPORTANT!!!
Must already have or be willing to create a bitshares account in order to claim prizes,
a free account can be made here.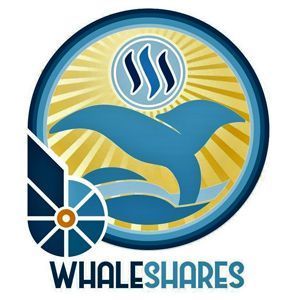 Come Visit me in Whaleshares Discord: https://discord.gg/qDUmmPC
I'd LOVE to meet you!
Much Love,

Thank you @officialfuzzy and @akrid for making these type of contests possible!!