Child's memory
Hello friends of steemit I hope you are well, I remember as a child that my mother bought me gummies of colors and I really liked them a lot, the years passed and even from time to time I bought them, but now I have not seen them anymore, surfing the internet , I found a recipe to make them at home, I imagine they do not stay the same but it would be good to try it, that's why I share the recipe with you.
Ingredients:
6 gelatin sachets without flavor powder (72 g)
3 cups (tea) of water (600 ml)
9 cups (tea) of sugar (1,440g)
2 tablespoons (tea) of essence to taste (5 ml)
Drops of food coloring to taste
Oil to grease
2 cups (tea) of granulated sugar to involve the bullets (380g)
Preparation:
Hydrate the gelatin in the water and cook until it dissolves, without boiling, place the sugar and stir to raise the boil. Remove from the heat and place the essence and the coloring, place the greased form with oil and let stand for 12 hours, cut into small squares and pass them in granulated sugar.
Performance: 150 units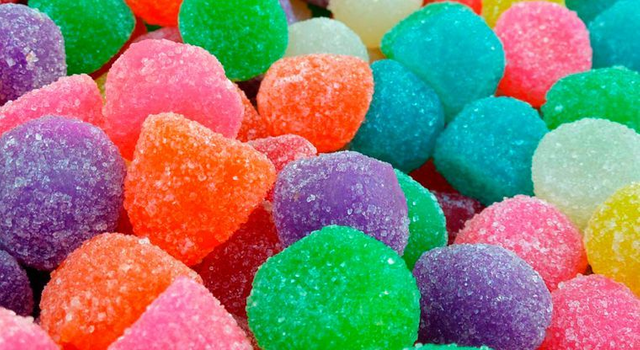 source