This wee beastie weighs over 8lbs!! Traditional fruit cake recipe
After a short while away, I am pleased to say I'm back on the baking horse and raring to go! After two happy brides last year I hope to follow that with twomore in 2018; a friend and a cousin. I'm starting out with the fruit cake tier of my friend's cake. It's a recipe that has been passed down over many years. Here's the regular version for an 8" round tin!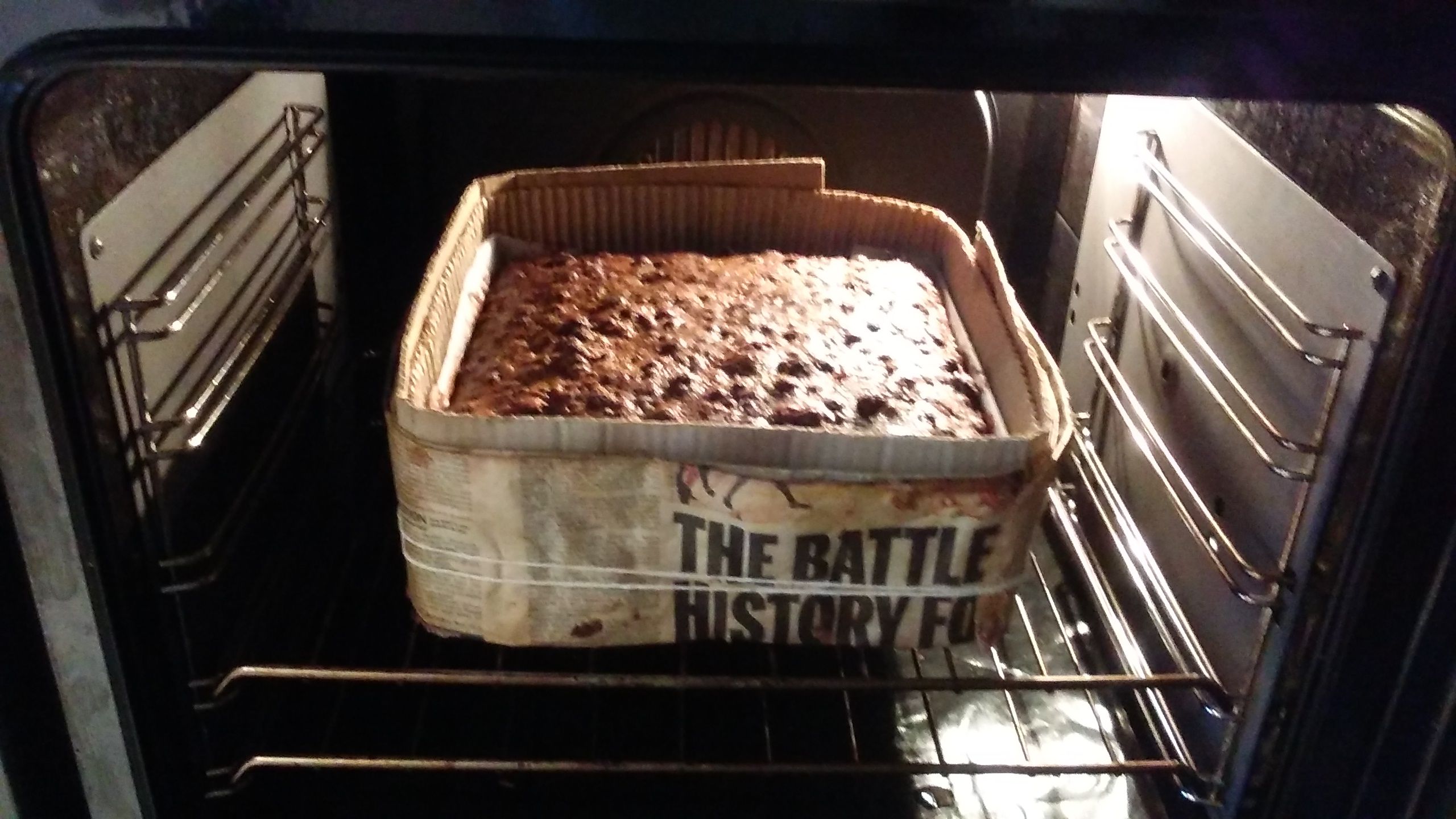 Ingredients:
8oz plain flour
1 tsp cinnamon
1 tsp mixed spice
4oz glace cherries
8oz butter
7oz dark brown sugar
1 tbsp black treacle
Zest of 1 large lemon
4 eggs
1lb 13oz mixed fruit
Brandy
Method:
Sieve together the flour and spices, toss the cherries in the mixture to coat. Set to one side.
Cream together the butter and sugar. Mix in the treacle and lemon zest.
Mix in the eggs and flour mixture.
Stir in the mixed fruit (your arm will ache by this point!)
Pour into a greased and lined 8in round tin.
Cook at 130'C (fan oven) for 2.5 hours. Reduce to 120'C and bake for a further 1.5 hours.
Once cooled, turn upside down and pour 2-3 tbsp brandy over the top.
Leave to mature a minimum of 4-6 weeks. Decorate with marzipan an icing, if desired, and serve.
For more pictures please see my post 'Two happy brides of 2017!'