SWEETEST BREAKFAST: Chocolate Pancakes With Fruits, EASY RECIPE TO IMPRESS!
Do you have a sweet taste you want to easily satisfy? Or are you trying to impress someone with a TASTY breakfast? You're on the right place!
Today I'm going to how to make the easiest chocolate pancakes with fruits, and you'll be amazed by it's taste. I'll aso provide you some changes you can do on the recipe to make it fitness-friendly!
First, you'll need, for 10 medium sized pancakes:
1 cup of wheat flour.
1/2 cup of milk.
2 eggs.
3 tablespoons of cacao.
1/4 cup of sugar.
2 bananas.
If you want to make it more healthy, change:
Oats instead wheat flour.
Regular sugar for stevia or splenda.
Low-fat milk instead whole milk.
Now, let's start to do it (VERY EASY):
You have to mix all the ingredients! Starting with the wheat flour, then the milk, eggs, ending with cacao, sugar and the bananas. You can mix it using your blender or whatever you have on hand!
While you're mixing the ingredients, pre-heat a skillet with a little touch of oil (try to use a non-stick skillet).
Place a little bit of the mixture on the skillet, and try to make a circle with a spoon. Put it on low-heat and wait until you see some little holes appears on the top of the pancake, this is the moment when you're going to turn it round!.
Leave it on the other side for 2-3 minutes and get it out from the skillet. 
Do these steps for each pancake.
When it's ready, you can put some maple syrop, honey, jam or even little pieces of fruit on it, like I did!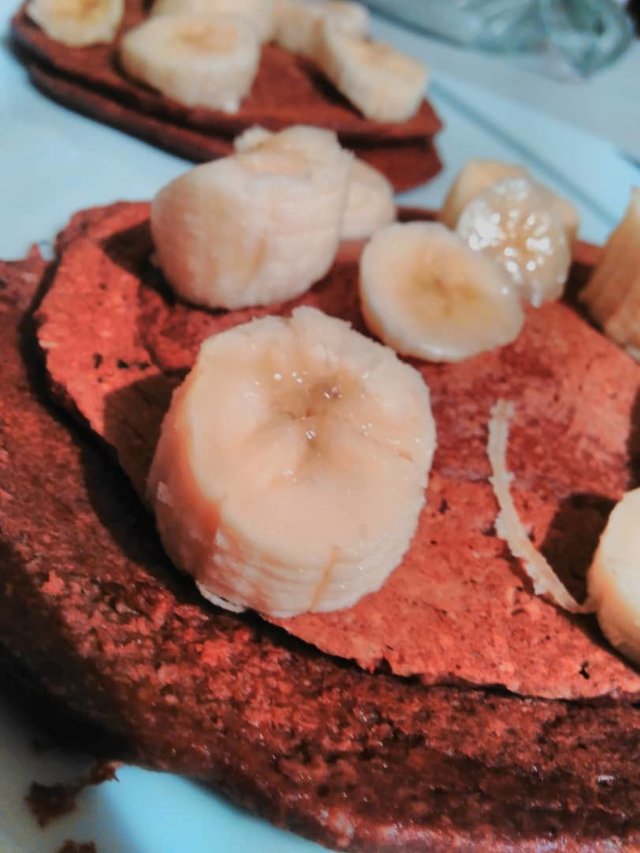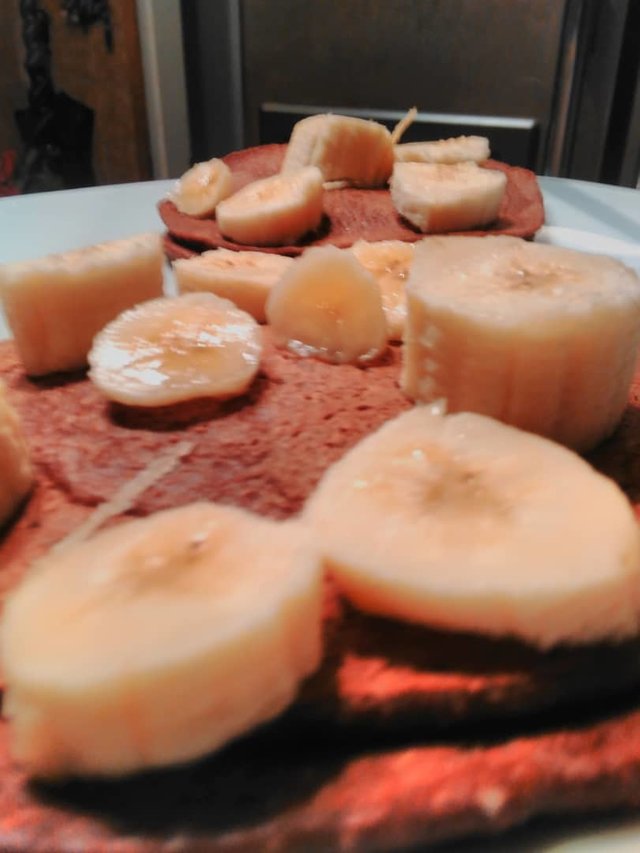 ENJOY! Tell me how it went on the comments!