Normandy Blend Veggies, Chicken and Spinach Dish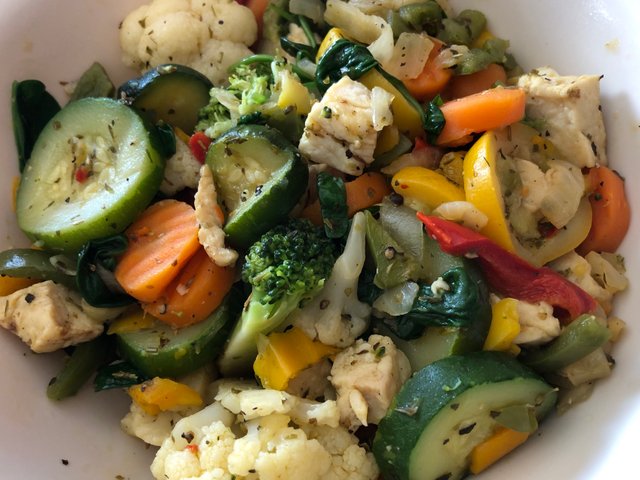 I'm thrilled to say I have lost 15 pounds since starting my new way of eating November 15th. I've been trying to eat a Protein, Fat, Fiber and Greens every meal. Some days that is easier than others.
I've tried various combinations of foods to achieve this and wanted to share one of my favorite creations.
Normandy Blend Veggies, Chicken and Spinach Dish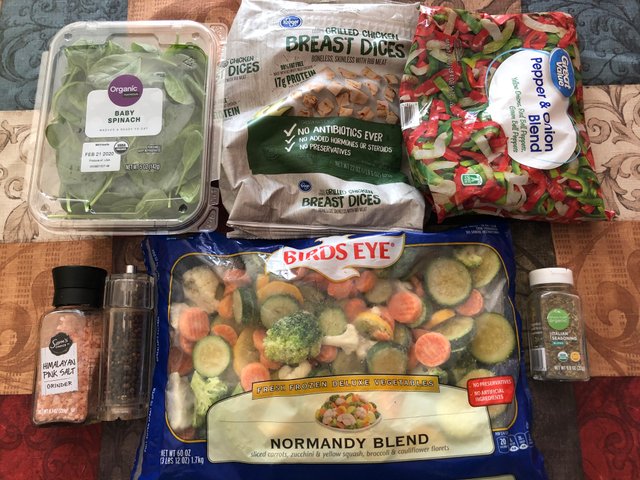 What you'll need:
4 Cups of Normandy Blend Veggies (the Fiber)
3 Ounces of frozen/cooked Diced Chicken Breasts (the Protein)
2 cups of Pepper & Onion Blend
Handful of Baby Spinach (the Greens)
Add amount to suit your personal taste:
Italian Seasoning
Pepper
Pink Himalayan Salt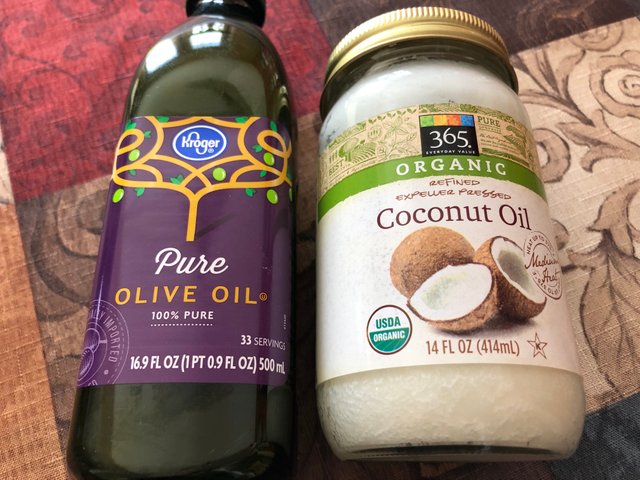 I also add 1 tablespoon of Olive Oil OR Coconut Oil (the Fat).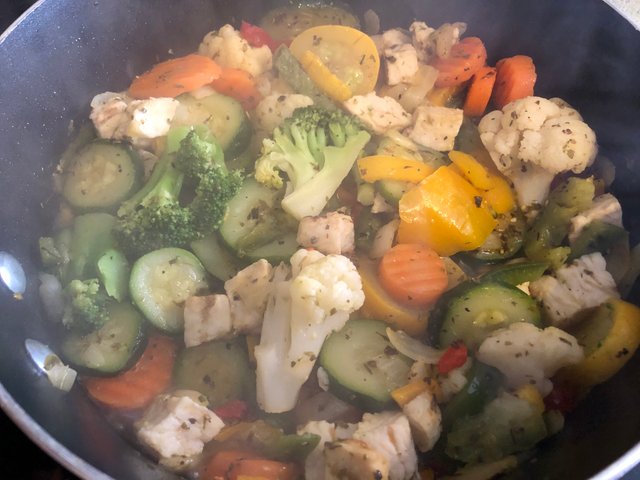 Add everything to a skillet, except for the Spinach, cover with lid, stir often. Let cook until the veggies reach preferred consistency and cooked chicken is fully heated.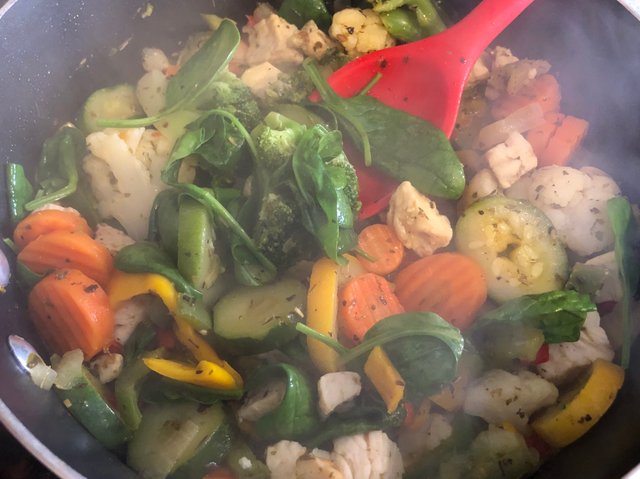 Add Spinach and stir. Let it cook down, it will only take a minute or two.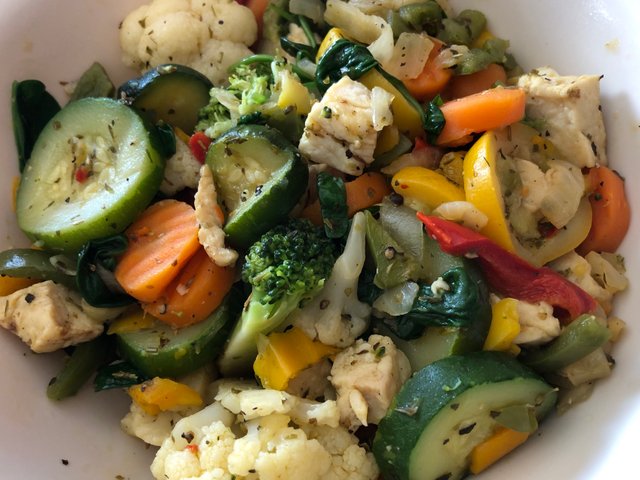 This will make a fairly good sized bowl but you can eat it all and its not bad for calories. Even though, I really do not count those while eating like this.
If you are interested in the calories its pretty easy to keep track of them via the labels of the products you buy.
You can also make less of this, by following the serving guidelines on each package. I prefer the bigger serving just because I can have it.
I will admit, that I make it the lazy way but you can make it even healthier than I do by buying fresh veggies/cooked chicken instead of frozen.
If You Are Reading This, I Hope You Have An Awesome Day!
Photographs are owned by @debralee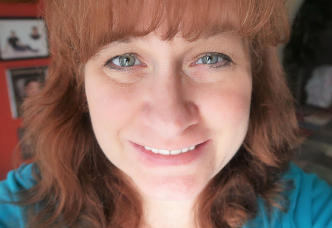 My other social media's:
Twitch
Twitter
Instagram
Clickasnap


https://steemit.com/@archdruid