Chocolate-banana cake without baking: Recipe
Chocolate-banana cake without baking
Thanks to a delicate custard and bananas, the cookie is completely soaked and becomes like a biscuit.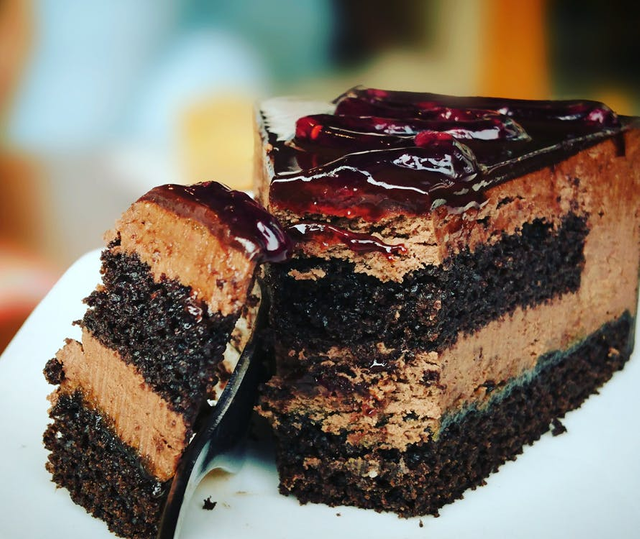 Image source


Ingredients:
200 g of sugar;
10 g of vanilla sugar;
4 eggs;
50 g of flour;
600 ml of milk;
50 g of butter;
500 g chocolate chip cookies;
3-4 large bananas;
½ tiles of dark chocolate;
1 tablespoon of sunflower oil.
Preparation
Separate yolks from proteins and rub them with plain and vanilla sugar. If the mass is too thick, add two or three tablespoons of milk. When the mass is white, gently, stirring constantly, pour in the flour. Heat, but do not boil the milk. Do not stop stirring, pour it into the egg mixture.
Egg-milk mass pour into the saucepan and cook over low heat until it thickens. The cream should be continuously interfered. Remove from heat, add butter, stir.
Take the shape with the sides and fill it with a cold cream. On it lay a layer of cookies. If the shape is round, and the cookies are square, break them. After impregnation, this will be imperceptible.
Cover the cookies with a layer of cream, and then with a layer of bananas cut into thin slices. Repeat until you reach the edge of the shape. The last layer should be creamy.
Prepare the icing: break the chocolate into slices, add a couple of tablespoons of milk and a spoonful of sunflower oil. Melt in a microwave or water bath.
Fill the cake with frosting and take it to the refrigerator for three or four hours, or better at night.
---
Thanks for reading. Stay healthy.