Another yummy - fried chicken breast fillet!
Hello, my friends!
There is nothing easier and quicker than fry chicken in a frying pan pieces. Such a treat to perfectly complement any side dish, whether it's a classic potato or plain pasta. Yes, and in itself, this dish will be a great lunch or hearty snack in a hurry.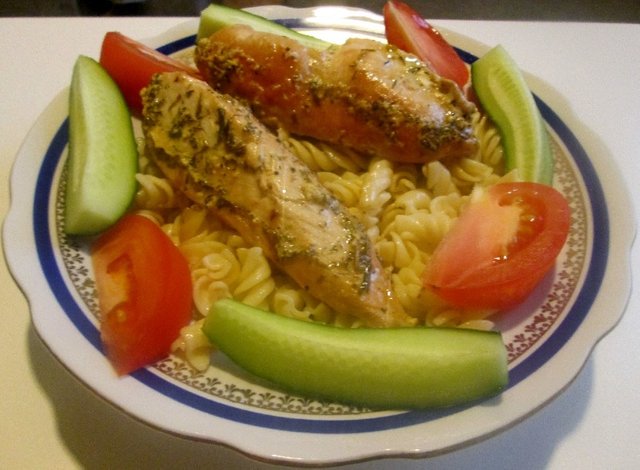 ---
**Ingredients:

Chicken – ½ kg;
Sour cream – 1 Cup;
Sunflower oil – 50 ml;
Herbs, salt - to taste.

Let's start to cook! :)

Fillet cut into medium size strips and thrown in a hot frying pan, greased.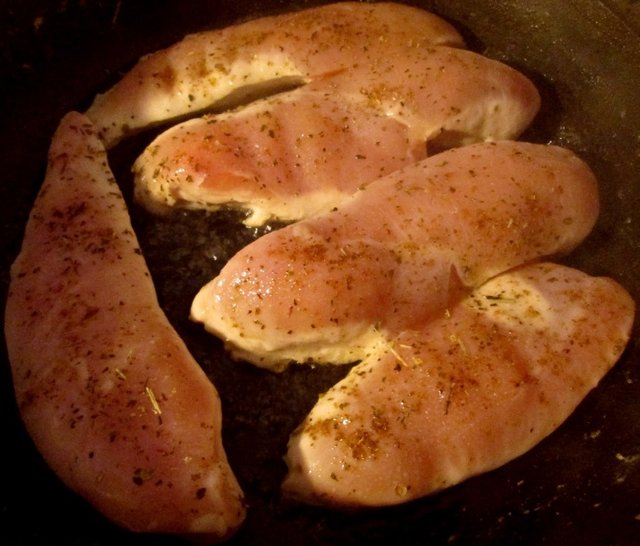 ---
Fry meat slices should be on high heat, constantly flip until the slices are lightly browned on all sides.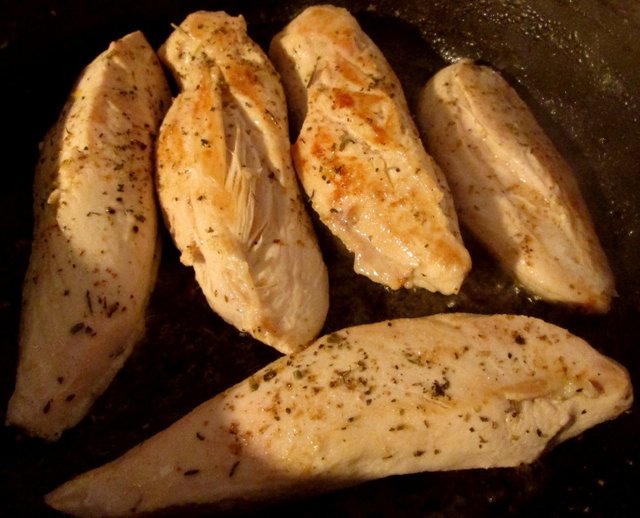 ---
Then add salt and your favorite spices, reduce the heat and hold our dish under a lid for 5 minutes.
Then coat the meat with sour cream, add finely chopped dill. Simmer for another 15 minutes.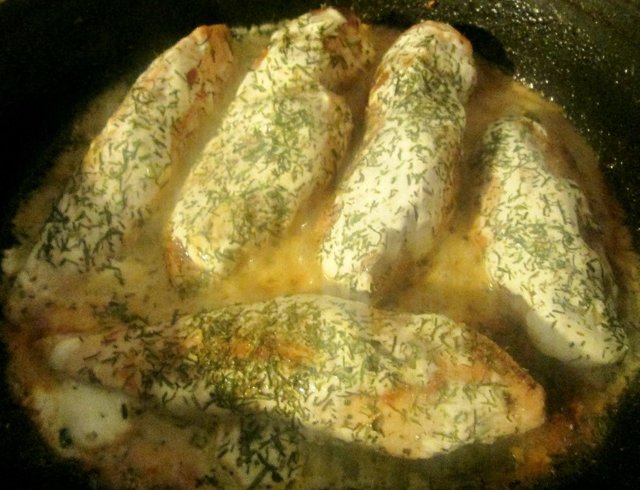 ---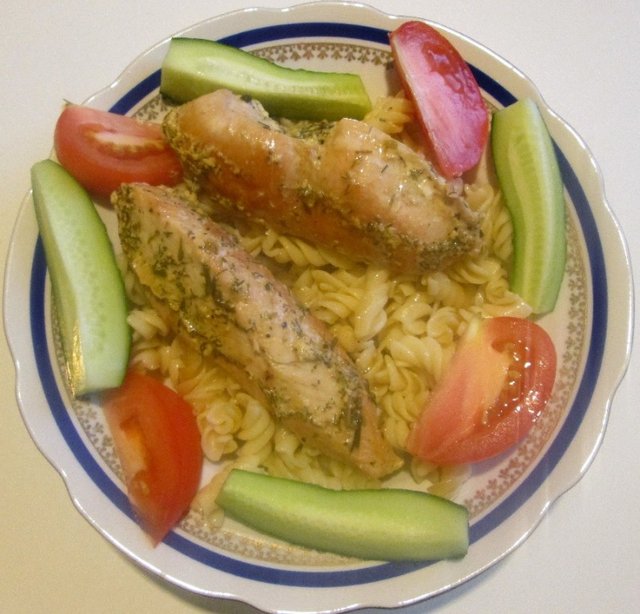 Our yummy whip up ready! All to the table and Bon appetit!
---
Photos taken with Canon a1300
---
---