Freezing the borsch :)
Of the first dishes borsch – has a very rich taste, no soup can not compare with him. However, the procedure of cooking the "Royal food" takes a lot of time, half of which is spent on the preparation of vegetables.
Soup of the workpiece - is the basis for cooking soups, which saves time spent on cooking.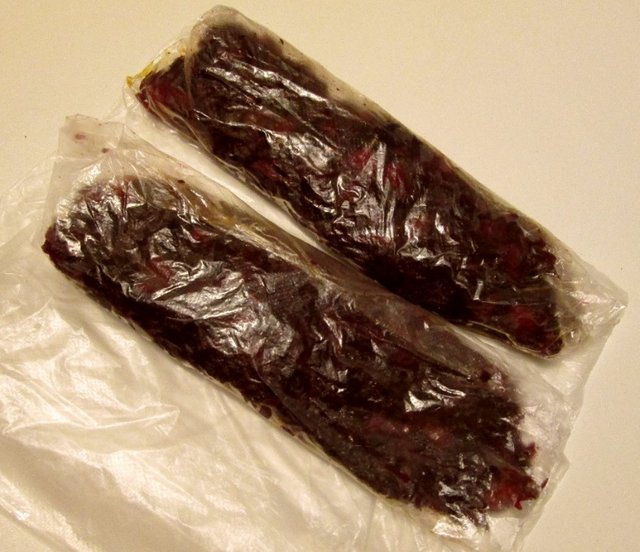 ---
For freezing vegetables for the winter necessarily need tomatoes, because what is borsch without them? No need to add tomato paste, fresh tomatoes are much healthier.
---
So let's start
Ingredients:
Beets - 1kg
carrots - 1 kg
tomatoes - 6-7 piece;
bell pepper -4-5 PCs;
favorite spices
salt, pepper - to taste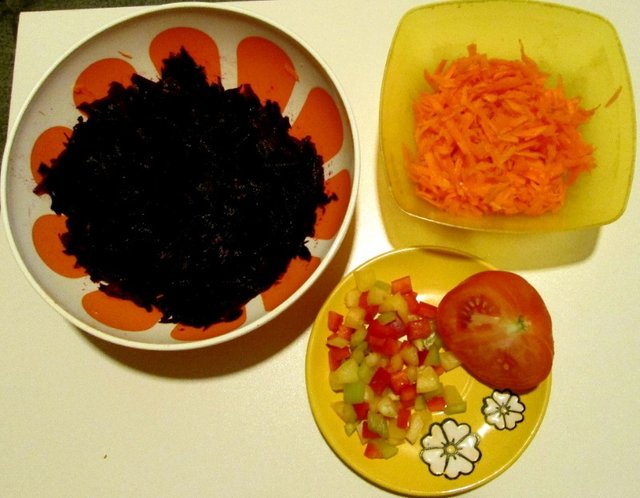 ---
Method of preparation:
Before cooking all the vegetables and herbs rinse well.
Peel the beets and grate on a coarse grater.
Carrots also peel and also grate on a coarse grater.
Pepper extract the inside part with the seeds and cut into small cubes
Tomatoes also cut into small pieces
Heat the frying pan and pour into it sunflower oil, the bottom should be covered completely
Then place the beets into in the frying pan.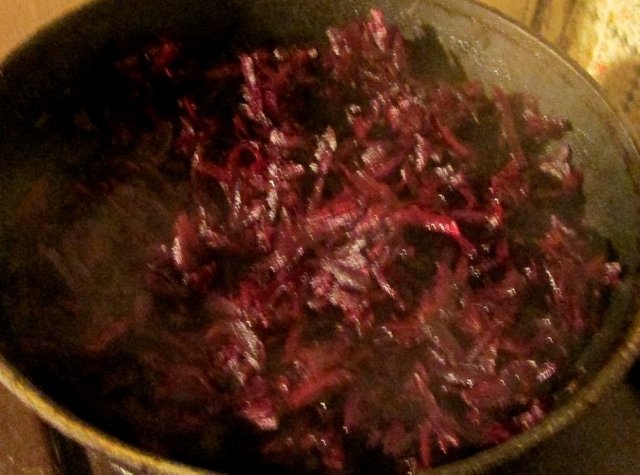 ---
Beets should be slightly extinguished under a cover of 5-7 minutes, do not forget to stir.
Then add the carrots. All mix well, if necessary, add oil so that the vegetables do not burn.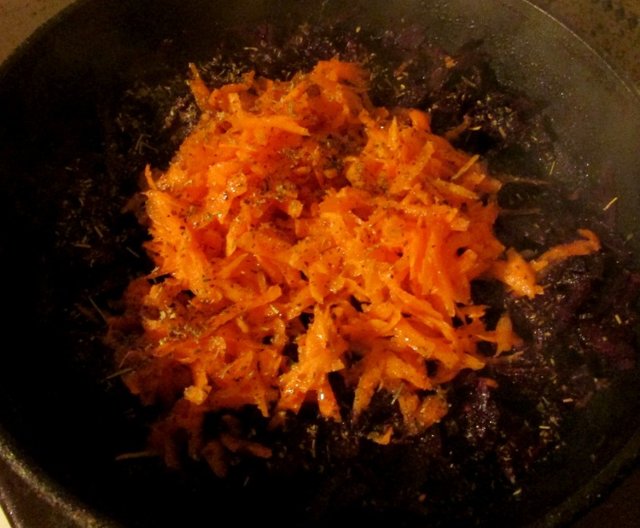 ---
Then put the pepper and add favorite spices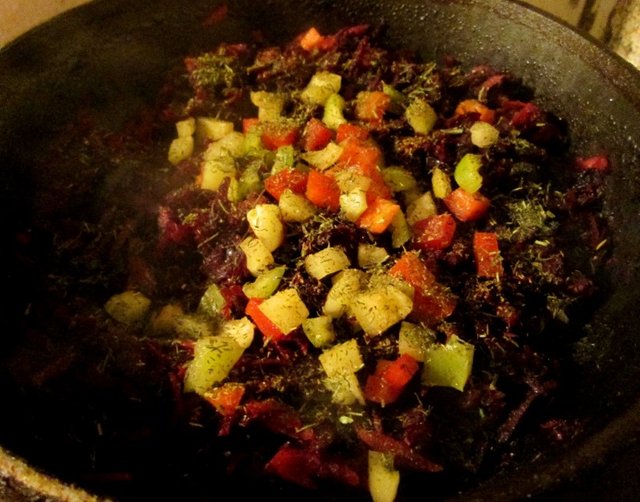 Stir and cover, stew 5 minutes
---
Then throws the tomatoes, salt, pepper.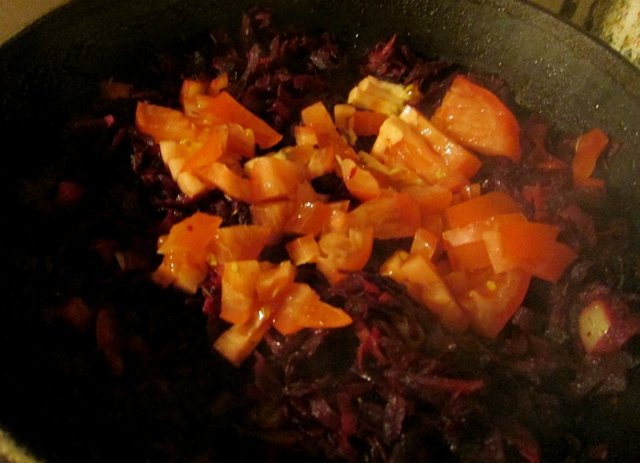 Mix everything again.
Stew the entire mixture 7-10 minutes and all ready :)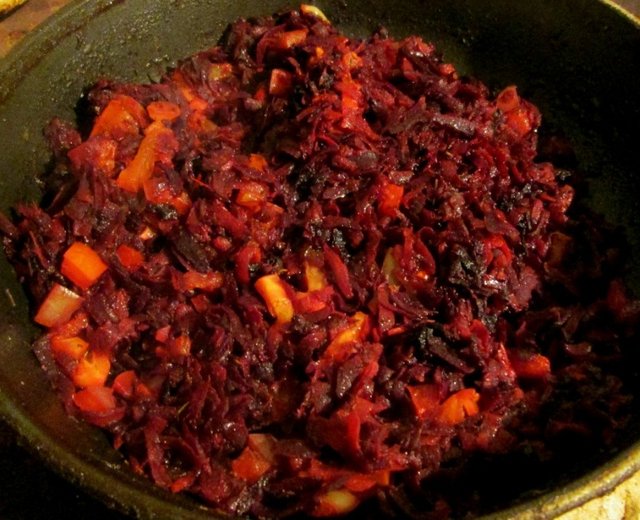 ---
Cool the cooked vegetables.
Cooled put the mixture in a baggie (I use a mug or glass inserted into her pack, folded edge, place tightly, then pack, pressing out the air).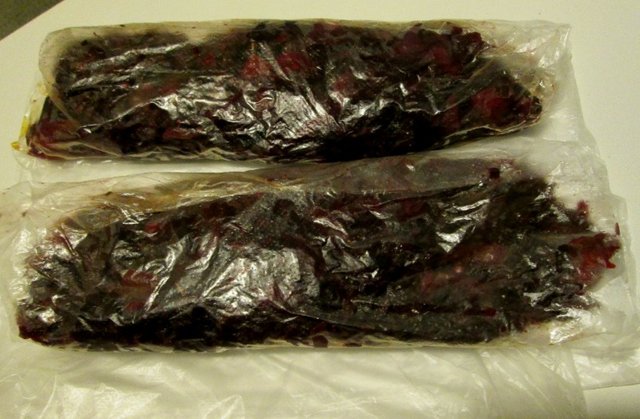 Put in the freezer.
---
Be stored in the freezer filling can until spring.
When cooking borscht in the winter, add a blank to the finished broth, supplemented by potatoes and the soup is ready.
One such package 3-liter pan of soup.
---
Photos taken with Canon a1300
---
---