The Stozhki of meat – a dish that can replace your standard cutlets
The Stozhki are flat cutlet from minced meat covered with layers laid out fried onions, eggs, grated potatoes, and cheese.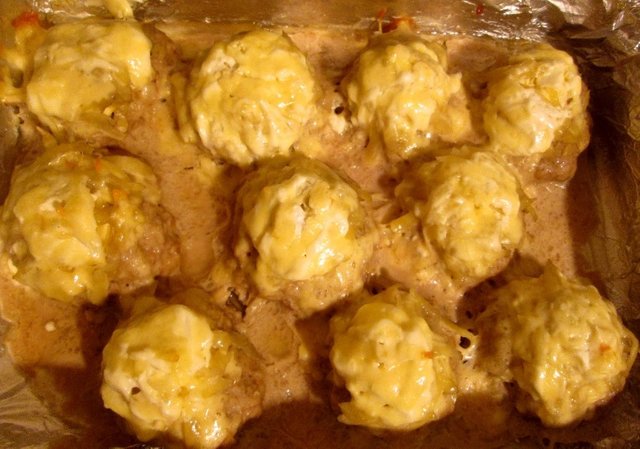 ---
In some recipes the eggs are replaced with mushrooms, mostly champignons, sometimes potatoes are not added, and instead it of using carrots, tomatoes or zucchini. But in any recipe they form cone remains unchanged, resembles a haystack, hence the name.
The Stozhki from minced meat with potatoes and cheese, the recipe of which I want to present to you, easy to prepare and very tasty. Minced Stozhkov use either chicken or pork, will turn out equally delicious.
Ingredients:
1 kg of any minced meat,I took ground pork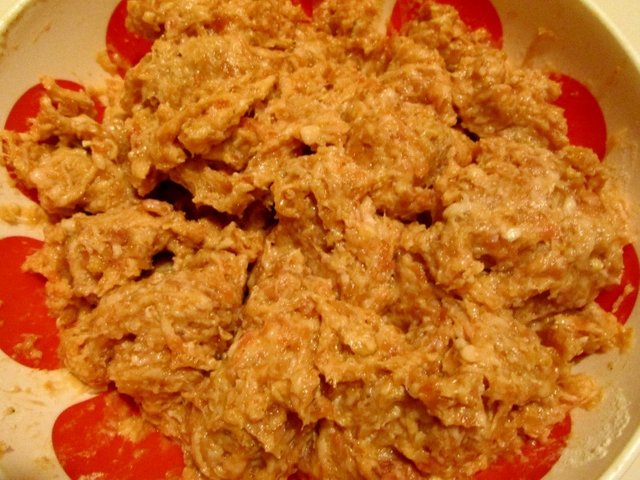 Filling:
2 potatoes
2 eggs
100 g of cheese
mayonnaise
salt, pepper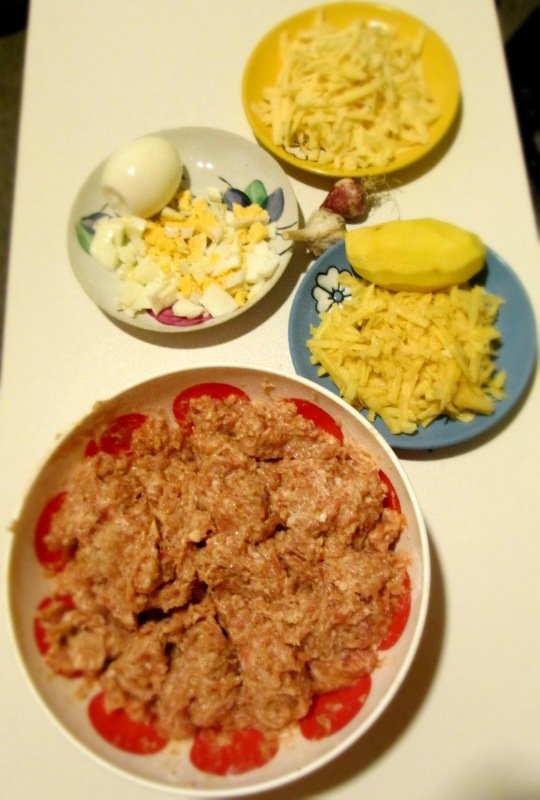 ---
Preparation:
Prepare the ground pork as for cutlets.
Potatoes to grate on a coarse grater, add salt, mix well.
Eggs cook, finely chop, add pepper, mayonnaise, mix well.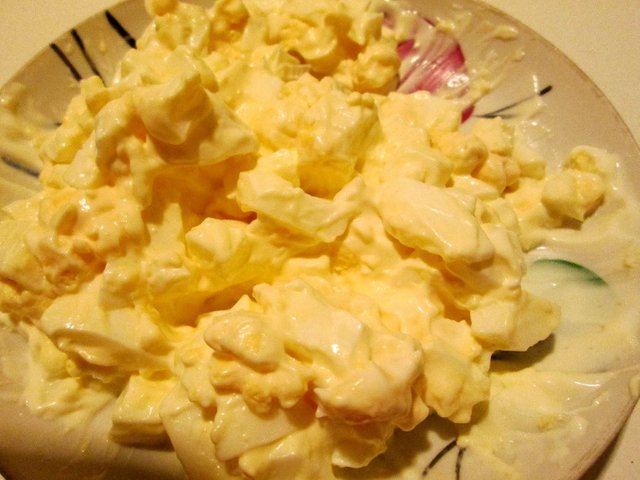 ---
Cheese to grate on a coarse grater.
Baking tray lay a foil, grease with vegetable oil. To make the mince small round balls. Lay them on a baking sheet. In each ball to make a small indentation.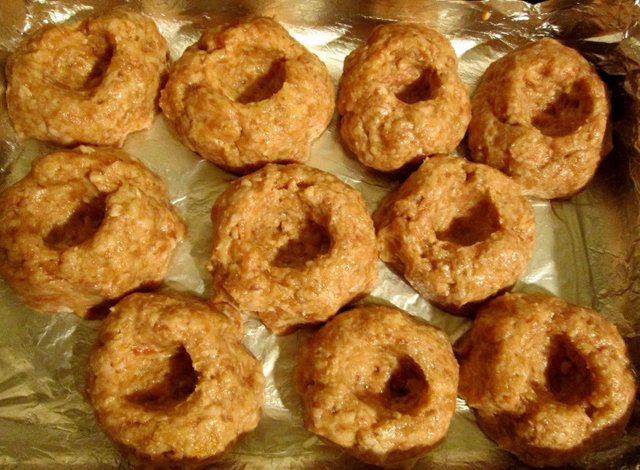 ---
In deepening put a layer of eggs with mayonnaise.
And for egg layer to put the grated potatoes in the form of a haystacks.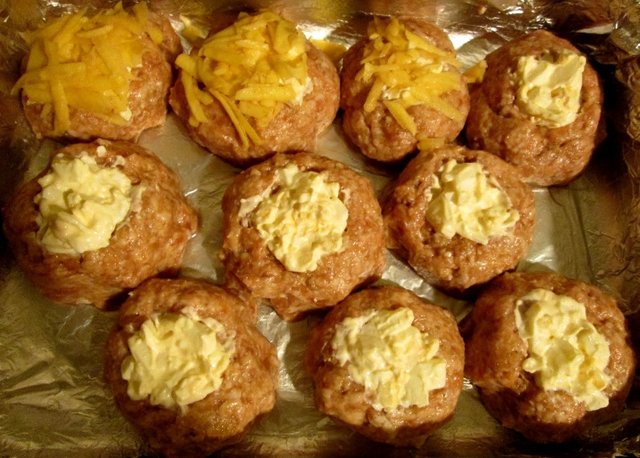 ---
A drop of mayonnaise on top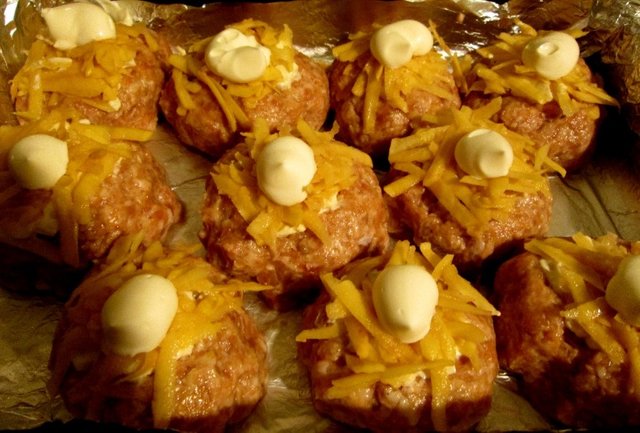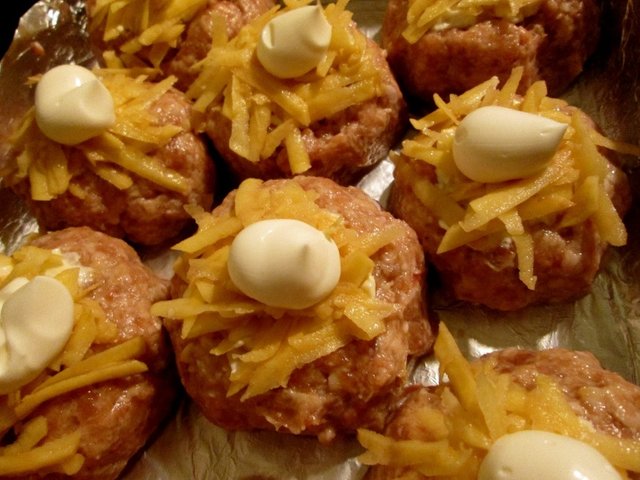 ---
Then a layer of grated cheese.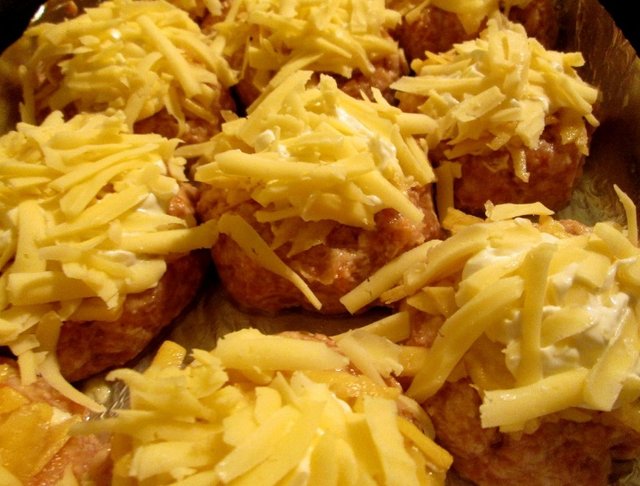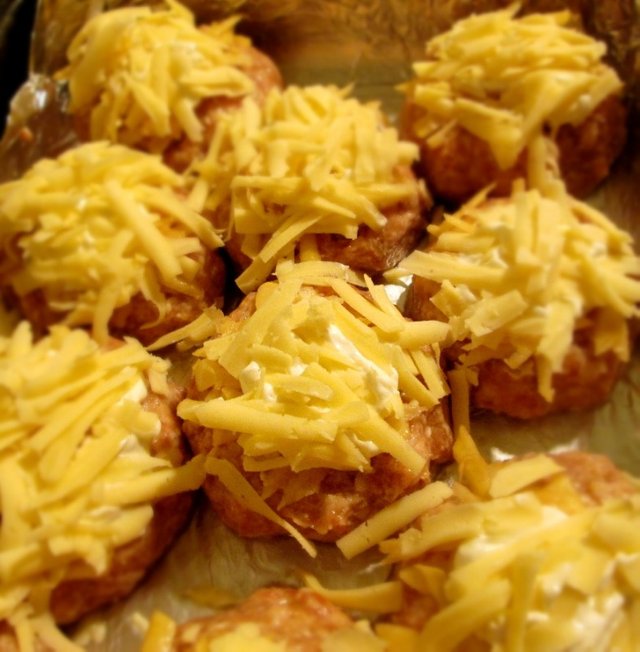 ---
Close the baking sheet with foil and make in it small holes.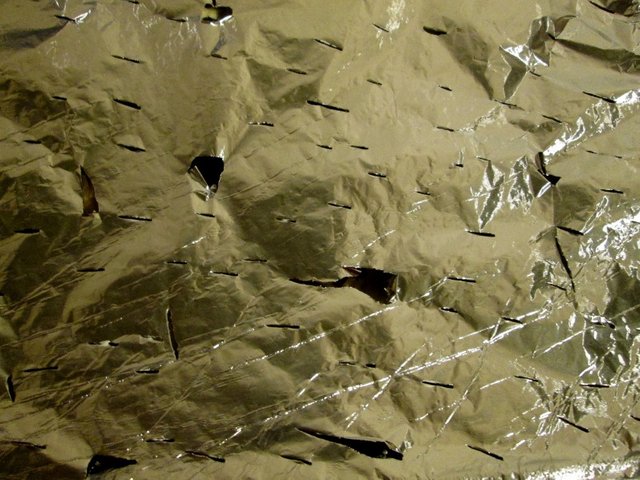 ---
Bake in a preheated 180° oven for 40-45 minutes.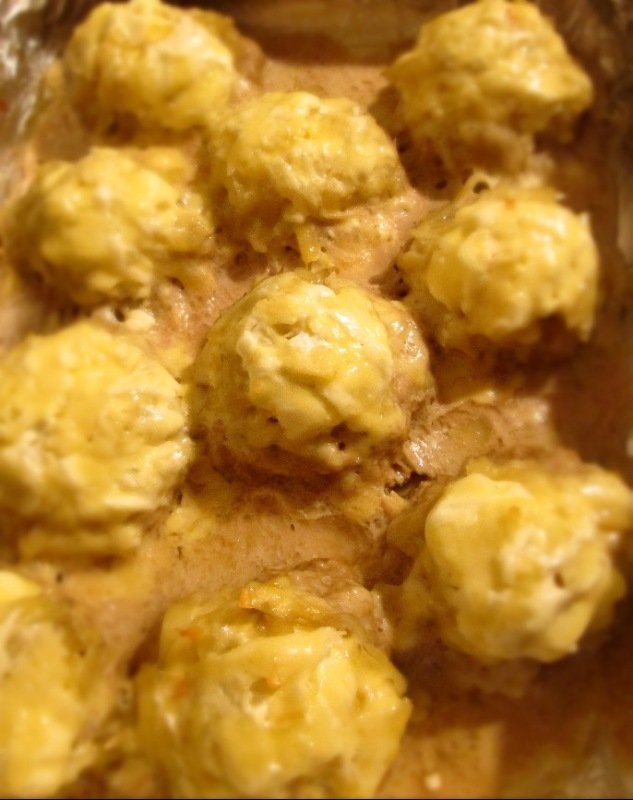 Bon appetit!
---
Photos taken with Canon a1300
---
---